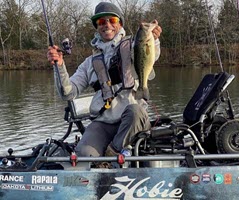 Now's the time we call the early prespawn. It's a great time to be bass fishing. The bass are moving and they're feeding. Cold water is behind us and spring is on the way. But — and here's the thing — you have to find them and you have to show them what they want. Here are the top five ways I do that in the order of when I start all the way up to true prespawn.
Suspending jerkbaits. These are great winter baits, but they're also great as the water warms. What you need to do, though, is to speed them up. Instead of soft pulls and long pauses we need to snap the jerkbait fairly hard and shorten the pauses. And, as the water gets warmer and warmer we need to speed thing up even more.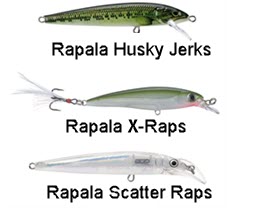 The most productive areas will be away from the main lake. Places like the first point outside of a bay, hollow or anywhere else that the bass might be looking to build a nest and spawn. The thing is that the fish are moving with spawning on their mind but they aren't spawning.
Fish any Rapala jerkbait that you like. Husky Jerks, X-Raps and Scatter Raps will all catch 'em. When it comes to color I want to match the hatch. Show them something that looks pretty much like what they're eating.
Lipless crankbaits. These baits are super effective right now. Their profile is right on the money when it comes to looking like the real thing. The other thing about them is that you can fish them so many different ways. You can crank them, drag them or yo-yo them depending upon the conditions you're fishing and the mood of the bass.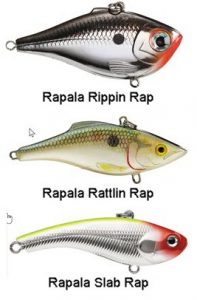 My preference is a Rapala Rippin Rap but Rattlin Raps and Slab Raps are just as good. My color choices are about the same as they are for my jerkbaits. You can't go wrong matching the hatch.
Fish them in the same places you'd fish a jerkbait.
Vibrating jigs. Vibrating jigs make a great silhouette They create a fairly heavy thump and they'll come through almost anything without hanging up or snagging. In fact, of all the lures I'm going to talk about today a vibrating jig is the most versatile, especially when the water's dirty. They really are the real deal.
Molix vibrating jigs are my first choice. Currently there are two models available — the Lover Skirted Rattlin' Vibration Jig and the Lover Skirted Vibration Jig. But, the really big news I'm going to announce today is that we have a new weedless model that'll be available in the near future.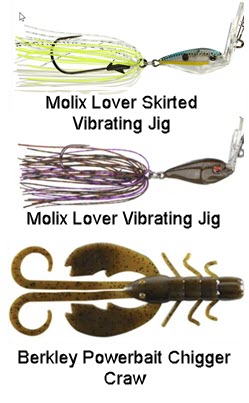 I hardly ever fish a vibrating jig without a trailer. At some time or another I've used everything ever made. I've come to realize, however, that the Berkley Powerbait Chigger Craw is the best. But there's a secret to using them effectively. I don't want this to go beyond us but here's what I do that's totally different from most anglers.
I cut two segments off the body to shorten it and I thread it on the hook sideways. Another thing is that I do not break apart the claws. That makes for a baitfish profile when the bass looks at it from the side.
Once again, pick whatever color matches what the bass are eating in your local waters and fish them in the same places you'd fish a jerkbait or a lipless crankbait.
Tight wobble crankbaits. There's only one choice here. That's the Rapala DT. It has a super tight wobble and a super soft rattle as it moves through the water.

Here's the one thing I want to share about tight wobble crankbaits that's really important. Slow it Down! Do not overfish this bait. A low gear ratio reel will help you do this, but it's also about what you do when you crank. Another way to slow your bait down is to strip line off your spool until it's only about half full. That'll cause it to take up less line with every turn of the handle.
Another tip that I can't overemphasize is that when your lure hits something you should STOP IT.
The only color I throw in the spring is an Ike's custom Ink called Ike's Demon. It's red. And I fish them in the same places I've mentioned before.
Finesse swimbaits
There's no telling how many of these are on the market. My choice is a Berkley Powerbait Power Swimmer. It's basically a traditional boot tail swimbait with a tight wobble. That's why I like it so much. A lot of the other ones have a wider wobble at the tail. That's not what you want during the early prespawn.

This is a good choice for clear water. Fish the same areas I've already talked about. You should be looking for points and entrances leading into spawning areas. Deeper water areas in front of flats can be good, too.
Matching the hatch is especially important with this bait. It's in clear water so the fish get a good look at it. They need to see something that looks familiar to them.
Use any head you want. The bass won't care.
OK, there you have it. Five killer baits that'll put bass in your livewell until they actually move up and get serious about their beds. Give some of them a try this year. You won't be sorry.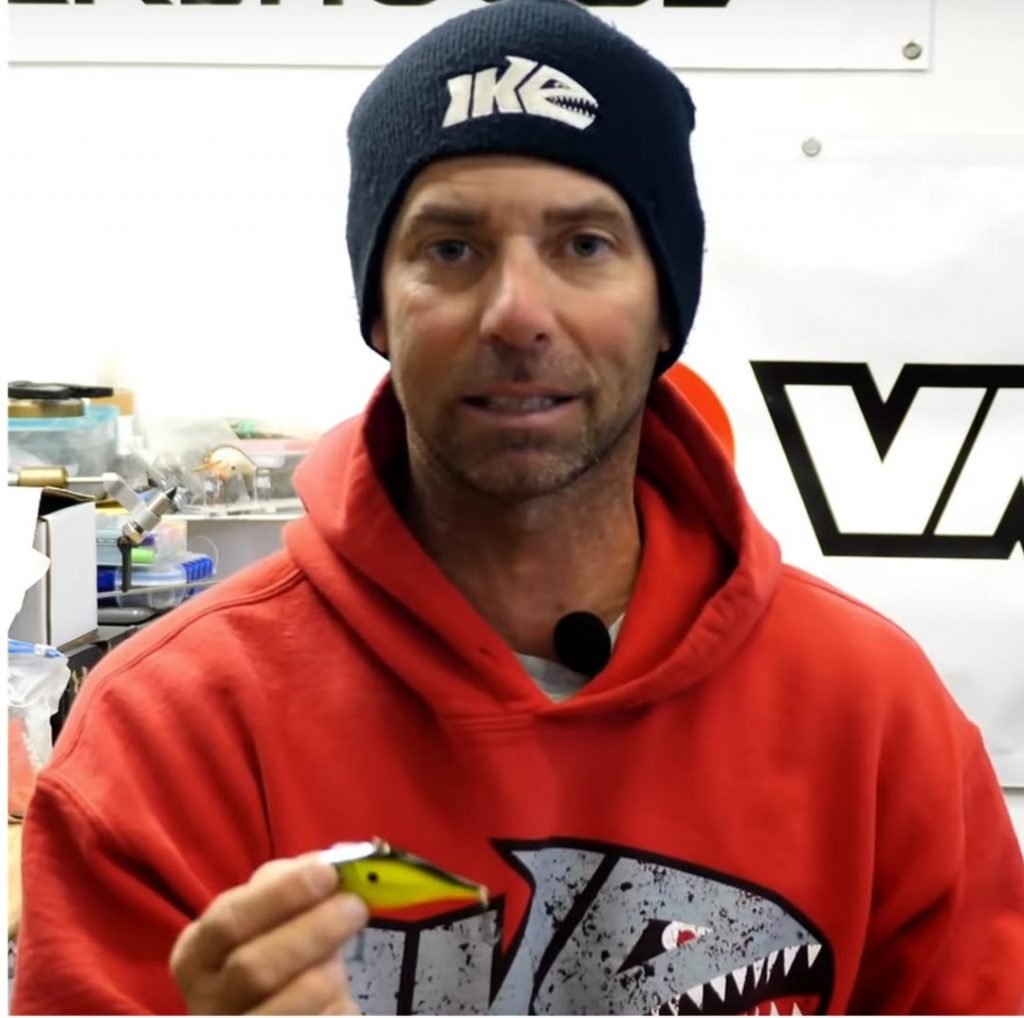 Like Ike on Facebook, and follow him on Instagram for fishing and fun content.
Subscribe to Mike's YouTube channel, Going Ike, to ensure you see every adventure video.
Return to Mike Iaconelli's website