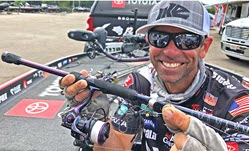 I had another experience fishing the Upper Mississippi River that I want to talk to everyone about. It was late summer when it happened but I think it'll be pretty much universal as long as there are bass back in really skinny water.
There were some places in the backwaters and sloughs that were super shallow — I'm talking less than 2 feet of water — that were holding a good number of keeper bass. The thing was, though, that they were so choked with thin, slimy vegetation and drift that had washed into the water that it was hard to get anything back to the fish.
After several attempts with different lures I finally found something that worked perfectly, and it wasn't all that specialized. I was able to use it right out of the box. It was a Molix Lover Buzz SS Mini. This lure had all the features I needed for the situation I faced.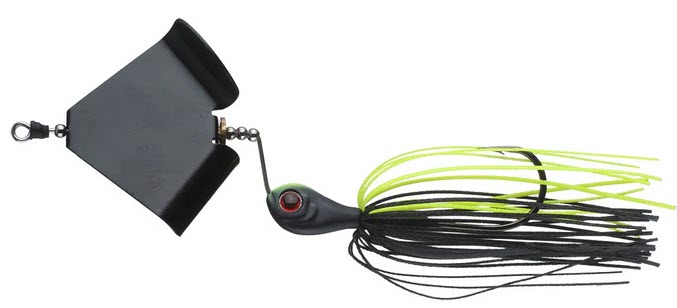 For openers it's an inline design. That makes it different from most other buzzbaits. It's come through stringy vegetation and small wood like it wasn't even there. The blade keeps turning no matter what. And, even when something did foul the blade I was able to shake it loose with just a twitch or two. I didn't have to jerk hard and ruin the whole cast.
And, it weighs in at only a 1/4-ounce so there isn't a big splash to scare the bass when it hits the water. All around, it's the perfect lure for a shallow, topwater bite.
On the day I was fishing color really mattered. My best combination was a black skirt and a silver blade. I tried all sorts of other color combinations but they didn't work nearly as well as black and silver. I'd tell you why that was if I knew. But, I don't and so I can't.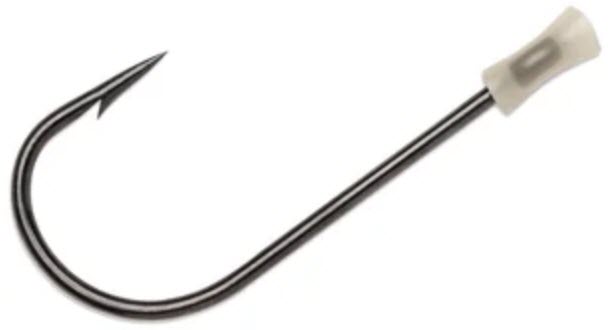 I was getting a number of short strikes so I armed it with a No. 1, VMC Trailer Hook. That solved the problem and didn't cause me any problems with hangups.
My rod was a 7 foot, 6 inch medium action, Abu Garcia Ike Finesse Series Spinning Rod. I wanted the extra length so I could make long casts and I wanted the softer action to help me get solid hooksets when my lure was way out there.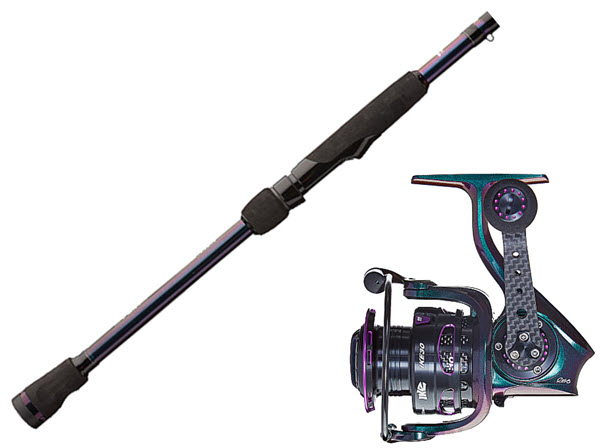 My reel was an Abu Garcia REVO IKE Spinning Reel, 30 size. I spooled it with all braid, 10-pound-test Berkley X5 Braided Line. There was no need for a leader of any kind so I didn't use one. When bass zero in on a buzzbait they aren't paying attention to anything other than the ruckus the blade is making. Line visibility means nothing.
Here's the lesson from all of this: When you're targeting really shallow bass that are hard to get to because of the condition of the water, think about using a Molix Lover Buzz SS Mini. I always keep a couple of them in my boat. You should, too. And, a pack of VMC Trailer Hooks won't hurt anything, either.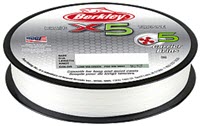 Go catch 'em!
___________________________________________
Like Ike on Facebook, and follow him on Instagram for fishing and fun content.
Subscribe to Mike's YouTube channel, Going Ike, to ensure you see every adventure video.
Return to Mike Iaconelli's website