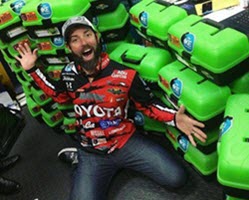 I'm really excited about two new products from Flambeau, the Zerust Max Blade Krate and the Zerust Max Crank Bank! It's no exaggeration to say that these boxes are a must-have for any angler. They'll make all the difference in your ability to store your tackle, organize it, and catch more bass.
They both start with the Zerust feature. That's a vapor that circulates through the box that inhibits the formation of rust on whatever's in the box. I'm not a chemist so I can't give you all the details but I use boxes with Zerust in them and they do work. And, Flambeau is a very reputable company so I'm confident that it's all safe for the environment and for us anglers.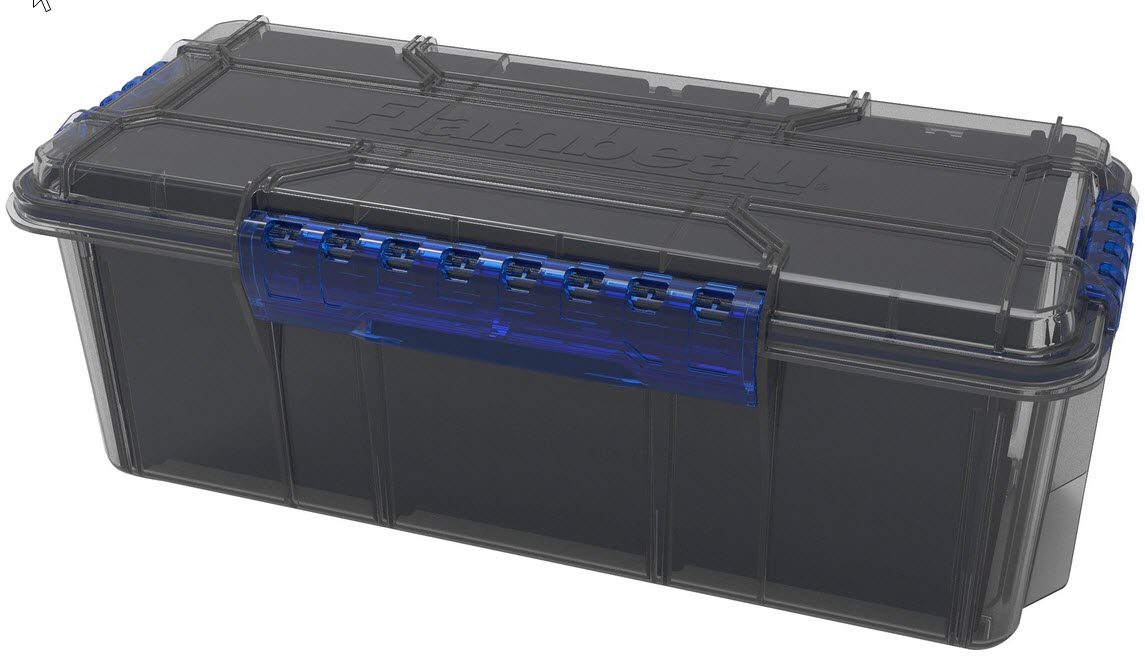 The Max part of it all is that they're made for extreme environments so we know that they'll hold up under the toughest conditions. That is important for pros and recreational anglers alike. Pros need to fish anytime, anyplace regardless of the weather. And, even if you only fish for fun on the weekends, you need something that'll hold up and do the job. You don't want to cancel your trip on your day off just because the weather's nasty.
The Blade Krate is really neat. It'll hold 42 spinnerbaits — organized any way you want, tangle-free — and it has a smoke gray covering so you can see everything that's in it with a glance. Along with that, there are customizable storage compartments in it that'll hold spare skirts, blades, trailers, trailer hooks, leader spools or any spare parts you might need.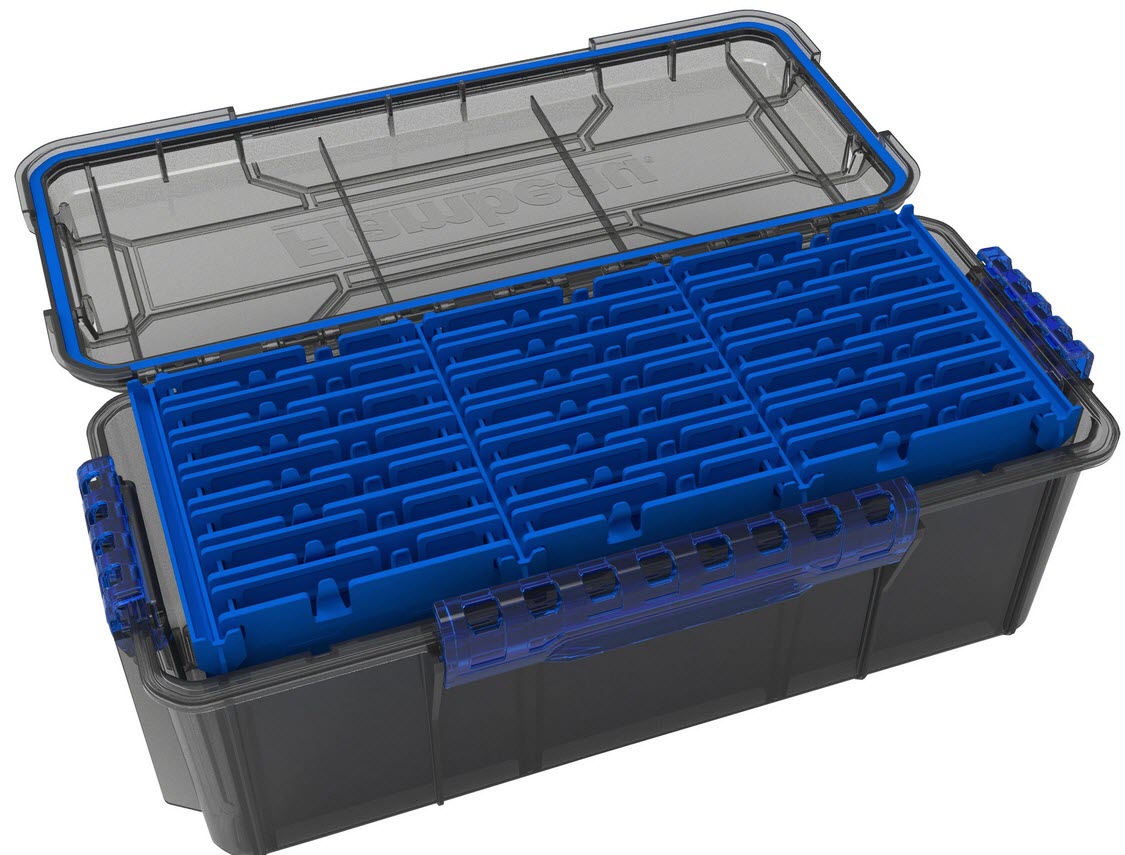 This kind of all-in-one box is more than a convenience. It allows you to quickly and efficiently make changes to your spinnerbaits based on changing conditions when you're on the water. We all want to be able to change blades or skirt colors on the fly. At the same time, or at a different time, we might want to add a plastic trailer, or maybe a trailer hook real quick if we're getting short strikes. This box puts everything we need in one neat place that's at our fingertips.
The Crank Bank has the same sort of features only it's customized for crankbaits or other hard baits. It has 24 removable cups for storing those baits. They're designed to make sure your hooks stay sharp and that the finish on the lure isn't damaged.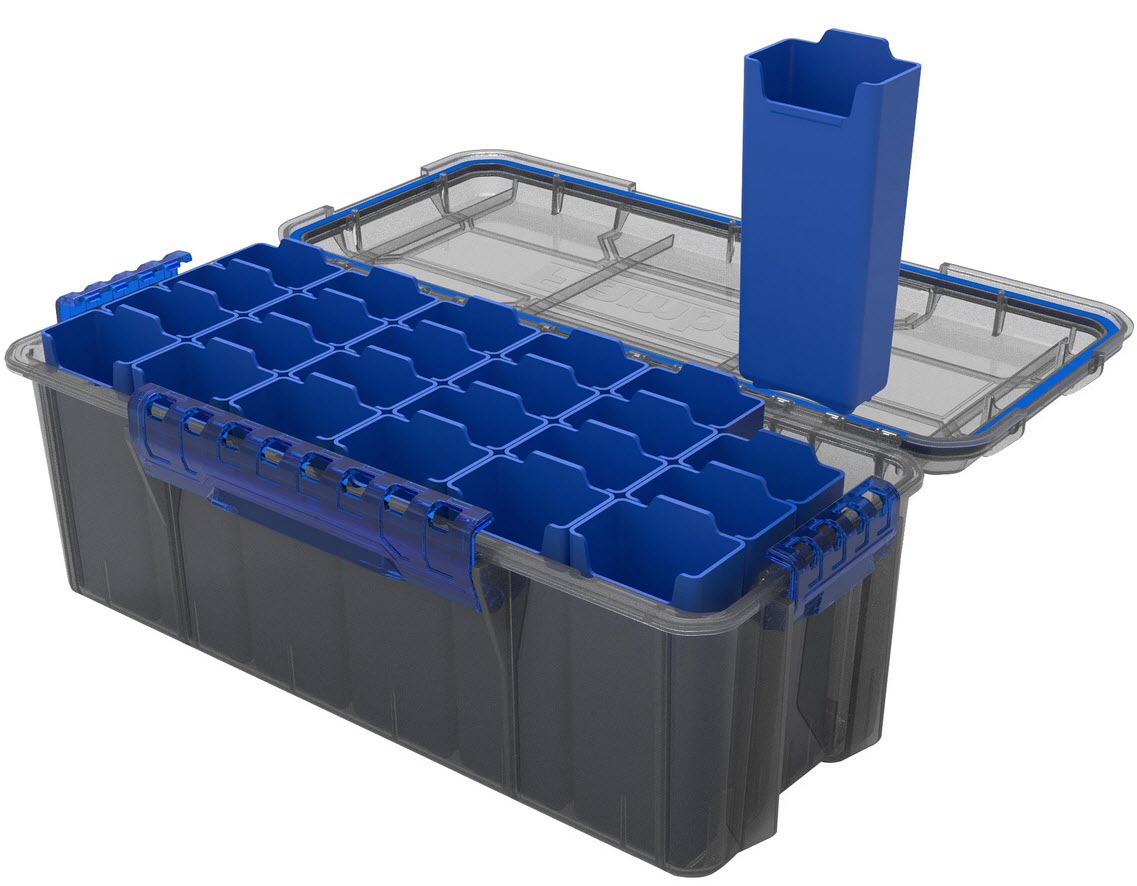 But, pretty much like with spinnerbaits, this is about more than convenience. It's about efficiency and catching more fish. The bait you need is always ready at hand. One other thing about the cup storage design is that you'll never have your lures all balled up in a mess. When they do that getting them untangled takes away valuable fishing time.
It also prevents the inevitable "hook in finger or hand" issue that happens when we try to untangle them too fast. Believe me when I tell you that I know all about that, more than I wish I knew.
The other thing that's neat about this box, though, is that it isn't just from crankbaits. It'll handle any hard or soft body lures with multiple hooks. It's really good for frogs, walking lures, poppers, prop baits or even blade baits — just about any lure with a body.
________________________________________________
Like Ike on Facebook, and follow him on Instagram for fishing and fun content.
Subscribe to Mike's YouTube channel, Going Ike, to ensure you see every adventure video.
Return to Mike Iaconelli's website