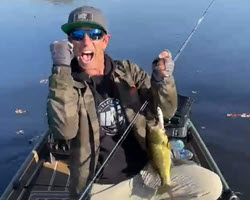 In the fall there's one issue with bass fishing — baitfish. The thing is, though, not every day on the water is the same. Just because it's fall and you think you know what's going to happen doesn't mean you don't have to fish the moment or that you can predict what the fish will want with any degree of certainty.
That's what we're going to talk about in this blog. There's a video that goes along with this discussion that shows everything happening on the water in real-time. You can link to it here. It's important that after you read this you watch it. It'll show you visually in a real-world situation how you can analyze the moment and change your approach to meet the conditions you are actually fishing.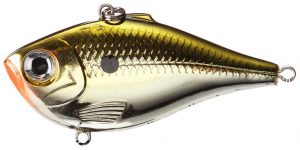 You'll note in the video that I was fishing cool, clear water with a light wind. The day before the wind was much stronger and the water had a lot more color to it. So, what worked the day before wasn't going to work the day we were filming.
I started fishing with a lipless crankbait—a Rapala Rippin Rap—because baitfish are the key and I knew there were, or at least should be, some of them in the area. That seemed reasonable. It looks like a baitfish. That wasn't what they wanted, though, so I switched to something else. I wanted them to see something different and I wanted to slow things down.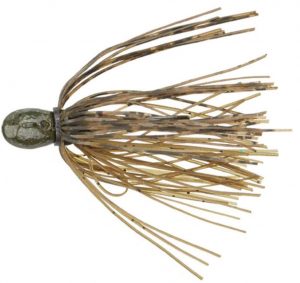 That something else was a Missile Jigs Ike's Micro Jig with a short piece—about 4 inches—of a Berkley Powerbait The General Worm used as a trailer. I rigged it so it stuck straight out from the head of the jig. The best way I know to describe it is to call it a Ned rig on steroids.
I got some bites on it and even caught a hand-size bluegill. At the same time I started seeing small, immature bluegill swimming around the brush piles in the area I was fishing. That gave me a better picture of what was going on with the baitfish and the bass. That's when I knew I had to make a third change.
That change was to a Berkley 3.8-inch Powerbait Power Swimmer Swimbait. I choose Sun Gill for a color. The body of the bait and the color made a perfect imitation of an immature bluegill. And, that last change worked. I started catching them.

The thing I was trying to show everyone was that it's important to pay attention to what's going on around you and tailor your presentation to meet that. It doesn't make any difference what the fish should be doing. All that matters is what they are doing.    
Now, every situation is different so it's important that you think for yourself while you are fishing. Don't use a lure just because I did. In fact, you shouldn't do anything just because I do it. Do your own thing based on what you're seeing and feeling when you're the one who's actually out there fishing. Trust your judgment and your instincts.

Again, watch the video and pay attention to what was happening and how the fish were responding to that happening. It wasn't about what I thought. If it was, they'd have been biting my first lure—the Rapala Rippin Rap. It was about what they wanted.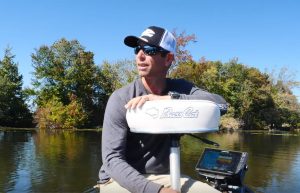 Like Ike on Facebook, and follow him on Instagram for fishing and fun content.
Subscribe to Mike's YouTube channel, to ensure you see every adventure video. (Download the YouTube app on your phone and the videos will come to you automatically.)
Return to Mike Iaconelli's website