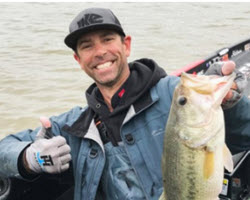 In this week's show I golfed and fished with Marina Alex, one of the best female golfers in the world. Actually, she might be the very best, or at least it looked that way to me.
We golfed the first day so we'll start with that. My first two swings were ugly. I missed the ball both times. Marina was helpful and on my third try I actually hit it and it went a ways. Most importantly, Marina didn't laugh to my face. What may have happened back in the clubhouse might be another matter, though.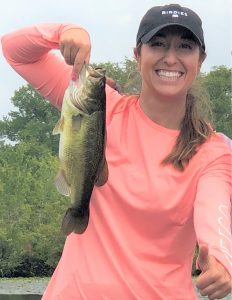 After some instruction and practice we embarked on our challenge. We played nine holes with each of us alternating our shots. Our goal was to shoot par. We played at a really nice place called the Harkers Hollow Golf Club in Harmony Township here in New Jersey.
I didn't do so good but Marina bailed us out. But, my golfing wasn't a total disaster. I hit a few good shots. We made par.
Marina Alex is a top athlete and a class act. More than that, she a lot of fun to be around. I was always a fan of hers but now I'm a bigger one.
The next day we went fishing. Our challenge is known as The South Jersey Slam. That's five species — a largemouth, a chain pickerel, a panfish (bluegill), a crappie and a yellow perch — in five hours. She caught two, a bluegill and a largemouth. Actually, she caught a couple dozen bluegill. I caught a chain pickerel and a yellow perch.
We didn't catch a crappie which was surprising because I thought that would be one of the easy ones.

Here's how we did it…
I'll start with our bluegill, yellow perch and crappie rig. We targeted them with a Berkley Powerbait Atomic Tube. They're tiny, made for panfish. They come pre-rigged with a jig head. We used the 1/32 and 1/16 ounce weights. Our colors were Pearl and Cricket.
We fished them below a bobber. I adjusted the length of the line below it so that our tubes were hanging just above the cover. Most of it was fairly visible so that was a pretty easy task. After that all we did was let the tube bounce and wiggle below the bobber. The wind moved the bobber and the bobber moved the tube. It was all natural and effortless on our part.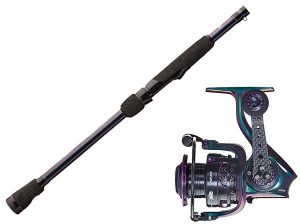 This is lightweight fishing so our spinning rods were medium light, Abu Garcia Ike Finesse Series Spinning Rods. We fished with the 6-foot, 10-inch length. We mounted a size 10 Abu Garcia REVO X Spinning Reel on them. I spooled both of them with straight 6-pound-test Berkley Trilene 100% Fluorocarbon.
We switched around for the other two species. Our baits were 5.25-inch Berkley Powerbait The General Worm in my GOAT color. (GOAT stands for Greatest of All Time.) On the bottom it's black and blue. On top it's green pumpkin.
The thing about fishing with plastic stickbaits is that they're so versatile. When we fished on top of grass and pads we twitched them along and then let them fall freely whenever we had open water. And, when all the water was open we just let them fall horizontal so that they could do their shimmy thing.
We Texas rigged them with a VMC 4/0 IKE Approved Heavy Duty Worm Hook.

Our rods were heavier than before. We still went with spinning tackle, though. We used medium heavy, Abu Garcia IKE Series Finesse rods, 7-foot, 6-inches in length. We used the longer rods so that we could make longer casts. Our reels were Abu Garcia REVO IKE models in the 30-size.
We spooled up with 10-pound-test Berkley X5 Braided Line with a short — no more than 2 feet long — 10-pound-test Berkley Trilene 100% Fluorocarbon Line leader. The fluorocarbon leader gives the bait a better shimmy on the fall, one you can't get with braid.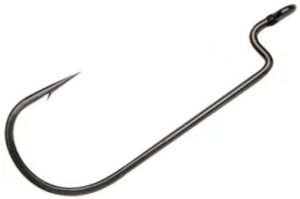 OK, so now you know how we did it. But the thing I really want to say about getting together with Marina is that what she can do with a golf ball. I can slice and hook with the best of them. She can do it when she wants, and make it curve a little or a lot. She can control how far it goes, too. And, what about making the ball stop and scoot backwards on the green?
I'm telling you that when you watch the video of Marina Alex golfing you are watching someone with real skills. I respectfully suggest you watch her more than once, and maybe when she's in a real tournament. You won't be wasting your time.
__________________________________________________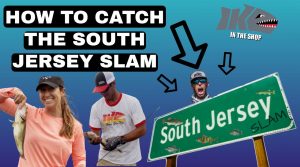 ___________________________________________________
Like Ike on Facebook, and follow him on Instagram for fishing and fun content.
Subscribe to Mike's YouTube channel, to ensure you see every adventure video.
Return to Mike Iaconelli's website