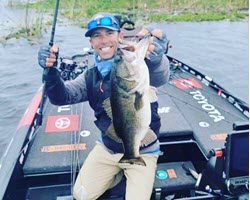 When I think of the best months of the year for bass fishing, March is at the top of the list. Of course, the bass are doing different things in different parts of the country, but almost everywhere, they're big and they're biting.
North of the Mason-Dixon Line – from Virginia on up – the bass are still in their pre-spawn movements. They're coming shallow, closer to their spawning grounds, but not yet spawning. South of the line, March means spawning fish. They'll have moved shallow, crashing the bank. Either they're setting up on shallower cover or actually on the beds.
With those distinctions in mind, I'll give you two lures to use in the North this month and two to use down South.

Let's start up North. My number one lure for this time period is a crankbait, specifically a shallow to medium diver. If I had to pick one, it would be a Rapala DT6, and if I had to pick one color, it would be a crawfish shade like "Demon." I love it because it's a search bait that works even when the water's cold. Thanks to the tight wobble, it'll work when the water's as cold as the low 50s, and it hits the target depths perfectly. Many of the bass will be staging in 4- to 6 feet of water at this time. Target the transition banks with a drop, making quartering casts and trying to maintain contact with the bottom.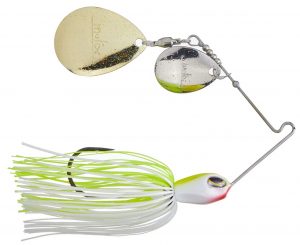 My second choice up North in March is a spinnerbait. The bass are becoming more target-oriented, and a spinnerbait excels in, around, and through cover. If I had to choose one, it would be a ½ ounce double Colorado (one silver blade, one gold blade) with a chartreuse and white skirt. Cover the outside of spawning areas, hitting whatever cover you can find – weeds, docks, rocks, logs and so on.
Switching to the South, both of my top choices would be soft plastics. During any phase of the spawn, nothing beats soft plastics. If I had to pick just one, it would be a 5-inch soft plastic stickbait like the Berkley Powerbait or Maxscent General. I can rig it so many different ways depending on the conditions. If the bass are staging around shallow brush or docks, I'll wacky rig it and skip it underneath. If they're actually spawning, I'll Texas Rig it. There's something about that distinctive quiver on the fall that triggers bites.

Last but not least, this is the time of year when I switch from a jig and chunk to straight plastic. That's why I love a creature– or beaver-style bait. It's another lure that I can do different things with it. Around sparse cover or in beds, I'll use a light Texas Rig, but it also excels with a one-ounce-plus weight for punching mats. It comes in and out of the cover really easily, which allows you to target fish that others miss.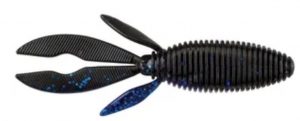 Those are four that I can't live without. Wherever you live, make sure that you try one—or preferably all—of them. They're proven winners.
_____________________________________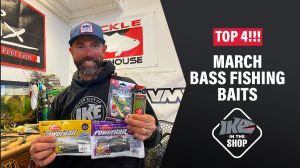 ___________________________________________
Like Ike on Facebook, and follow him on Instagram and TikTok for fishing and fun content.
Subscribe to Mike's YouTube channel, to ensure you see every adventure video. (Download the YouTube app on your phone and the videos will come to you automatically.)
Return to Mike Iaconelli's website