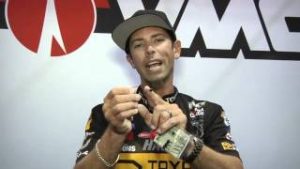 You don't hear much about them anymore. I really don't understand that because they've been a staple in my fishing since 1998. It's true that there are new plastic designs coming out every day, if not every hour. But that doesn't make any difference to me. I never leave home without a few sacks in my truck or in my boat.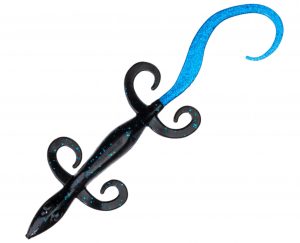 I'm talking about a simple, old-fashioned 6-inch lizard.
There's a good reason for that. They catch fish. Some guys think it's because they look like the real thing. Other guys say they look like something alive no matter if the bass has ever seen a lizard. I don't care about the why. All I care about is that they do it.
My choice is a Berkley Powerbait Lizard. It's a basic, 6-inch lizard with four legs and a tail — each of which has a curl to them for subtle action. That's important. I don't want my lizard to have a lot of action but I do want it to have some. As far as I'm concerned the Berkley version is as close as you'll ever get to perfect.
Here's how I fish them.
The spawn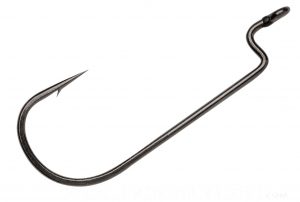 Most of the time I rig them Texas style with a light weight — something in the 1/8 ounce to1/4 ounce is about right. I peg the sinker when I'm fishing in cover but I allow it to slip up and down the line when things are a little more open.
I like a 3/0 VMC offset worm hook. It fits the body about right and it's plenty big enough to handle the bigger bass I'm expecting to catch.
Natural colors seem to work best when I'm fishing around the spawn. If I'm actually fishing in a bed for a bedding female I go with white. It's easy to see so I can see what it's doing, and I can see how the bass is reacting to it.
The post spawn.  This is Carolina rig time. I believe the shape and the action of a lizard is perfect for dragging it around open or semi-open territory.  I set my rig up with a 1/2-ounce or 3/4-ounce barrel weight from VMC. I use braid for my main line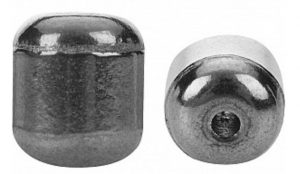 with a 12 to 24 inch fluorocarbon leader. All my lines are made by Berkley. I arm my lizard with the same exact hook I use for my Texas rig during the spawn.
My Carolina rigged lizard is always set up so that the flat belly is down. It looks more natural that way and it glides better that way.
——————————————————-
Want to do a deep-dive into rigging and fishing with soft plastics?  The Bass University has a 1-hour online video with legendary bass angler Gary Klein talking about rigging and fishing with worms, lizards, craws, tubes, etc.  See a preview here.  (Subscribe now and get a 10-day free trial.)   Subscribers, login and type "lizard" into the search box.
——————————————
Click here to see Ike's latest Going Ike episodes on YouTube.     (Subscription! See weekly episodes. It's free!)
Like Ike on Facebook,  and follow him on Instagram  and   Twitter to see weekly Vlog for Going Ike episode, along with fishing and fun content.
——————————————————-