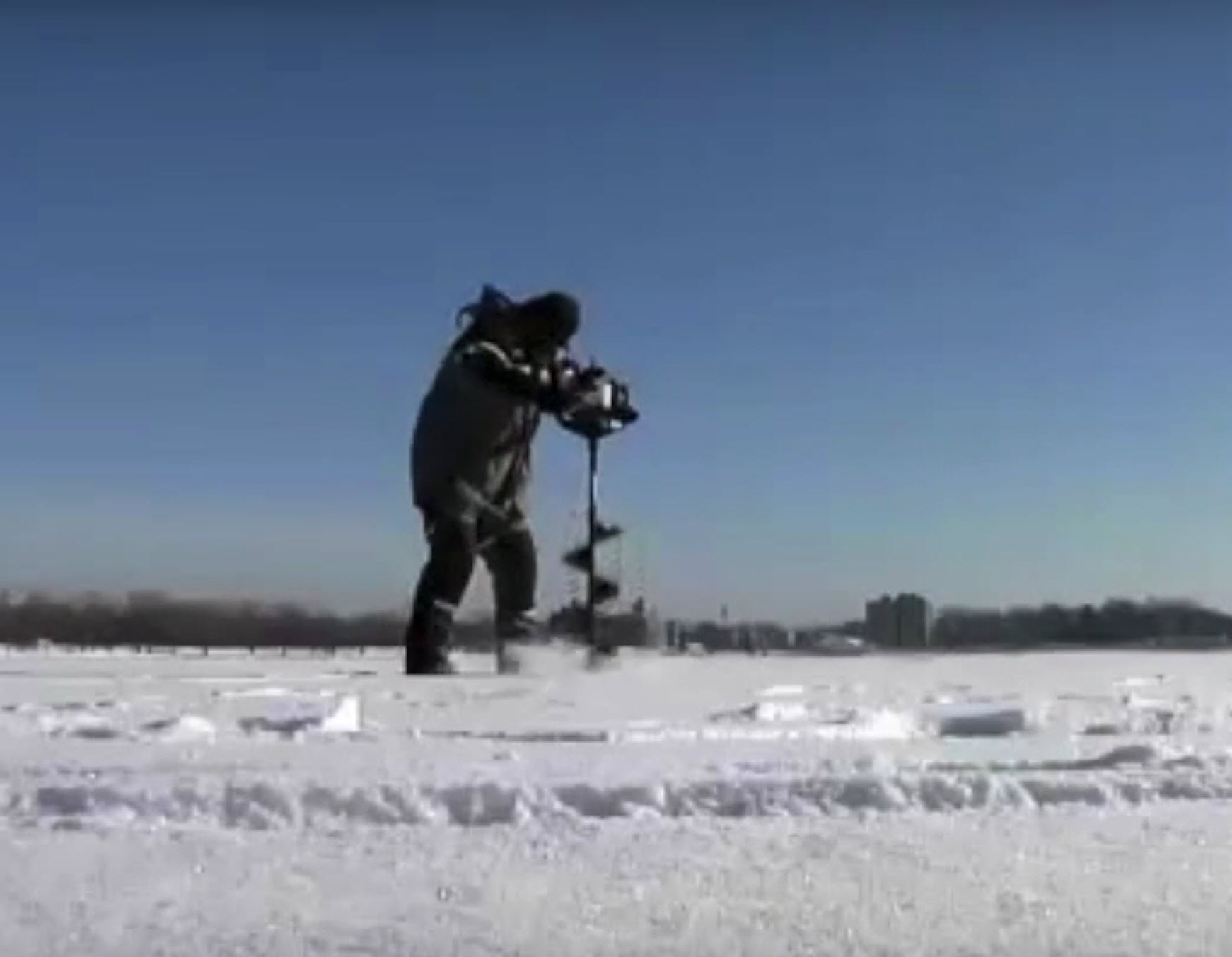 I first started thinking about the idea seven or eight years ago. I was ice fishing with a sponsor. That's the first time I ever tried it, and I noticed that we were not only catching bass but we were catching them on lures that looked to me like they might work in warm water.
The thing is, though, I really didn't know much about what we were doing so I was a little hesitant to get out too far in front with the concept. I kept things to myself but every so often I'd give one of them a try somewhere. I was amazed at how efficient and effective they preformed. The more I fished in warm water with them the more I liked them.

The specific bait I'm talking about is Rapala's Jigging Rap Ice Jig. It's a minnow looking lure with a single hook on the nose and another one on the tail. Along with that, there's a treble hook on its belly.
The Jigging Rap doesn't vibrate and it really doesn't have much flash to it. What it does have is a line tie in the center of its back and a wide, flat tail that gives it an erratic spiral and swinging action as it falls. It's a perfect imitation of a dying baitfish, or at least as close to perfect as you can get.
This lure comes in five sizes — I'm partial to the No. 5 and the No. 7 for warm water bass fishing— and in at least 10 colors. Pick whatever color matches the color of the baitfish where you're fishing. There's no universal color that'll work every day, everywhere.
The best way I've found to fish it is to drop it straight down on top of their heads and then pump it up a couple of times. That'll make for a vertical reaction strike.
My best places are deep breaks, shell beds or some other underwater change that attracts the bass. And, it's especially effective on spots that are well-known. Those bass get beat to death with jigs, worms, spoons and deep diving crankbaits. Show them something different. That's the only weapon you have to use against conditioned bass.
One final thought: I mentioned the Jigging Rap Ice Jig earlier on because it's my favorite. But, Rapala has three more ice jigs that are similar to it — the Rapala Flat Jig, the Rapala Jigging Shad Ice Jig and the Rapala Snap Rap.



Each is a productive lure in its own right. Don't be afraid to try any of them this summer. They're all a little different but the basic idea behind them is the same. It's about jigging something up and down that looks like the local baitfish.
Fishing can be a tough sport. You'll have more success if you think outside the box sometimes.
________________________________________________________
Like Ike on Facebook,  and follow him on Instagram and Twitter to see weekly Vlog for Going Ike episode, along with fishing and fun content.
Subscribe to Mike's YouTube channel, Going Ike,  to ensure you see every adventure video.
Return to Mike Iaconelli's website