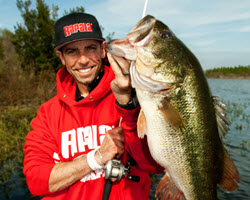 This time we're going to talk a little about tight lining an aspirin head jig. It's a great way to use your electronics in cold weather to catch huge numbers of bass.
Here's how I do it:
Cold water bass tend to suspend, and there's no tougher bite than that. So what I do is move around likely spots watching my SONAR until I find a school of suspended bass.
When I find them I drop a VMC Neon Moon Eye jig straight down off the bow of the boat. With quality electronics you can actually watch it drop down to the fish.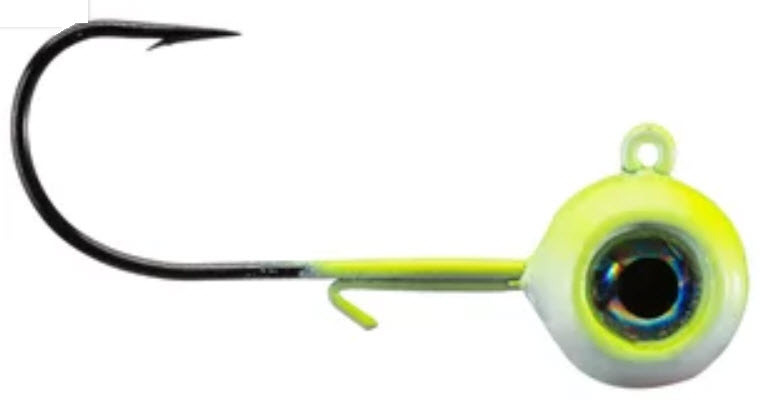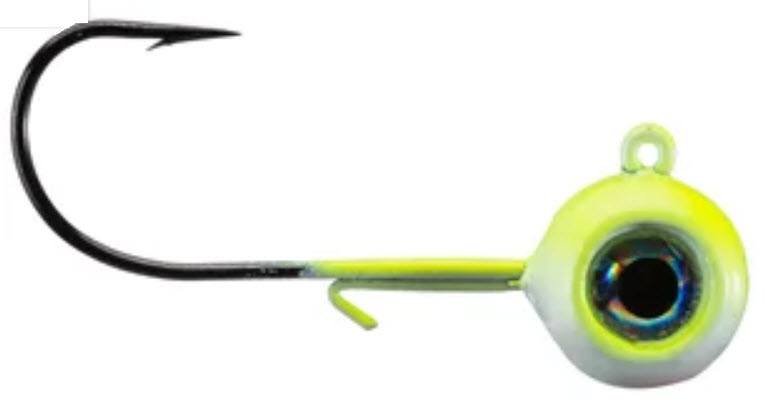 Depth is critical. Make sure your bait is right in the middle of them or slightly above them. Don't drop it below them. They tend to feed up in cold water when they're suspended.
My choice of a Moon Eye is based on a couple of factors. First, it's perfectly balanced and it has a 90 degree line tie off the top of the head. That lets it hold perfectly horizontal as it falls and when I try to hold it steady at a specific depth. Another thing is that it isn't dressed so I can add any trailer I want to it.
It comes in three sizes. I prefer the middle size — 3/8-ounce — because it's the most versatile. But, what's most important is that your size matches the hatch. Don't be afraid to go down or up in size and weight if that comes closer to matching the forage in your lake or river.
I select my color with the same thing in mind. Whatever matches the local forage is my favorite, at least for that day, hour and place.


Choosing a trailer isn't much different. Something that looks local is what you should be looking to do every day you go fishing. My personal choice as far as shape and size are concerned is usually a Berkley Powerbait Maxscent Flatnose Minnow.
It's 4 inches long which is about in the middle when it comes to forage size and it has a split tail that moves just like the real thing. Its flat nose is great, too. It's a real help when it comes to rigging the plastic straight and holding it horizontal in the water.
This is a finesse presentation so I go with spinning tackle all the way.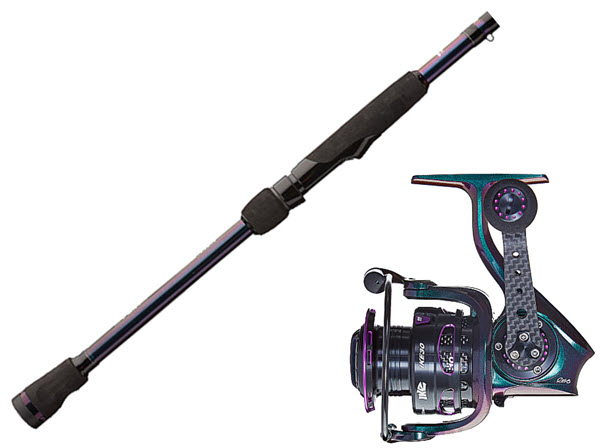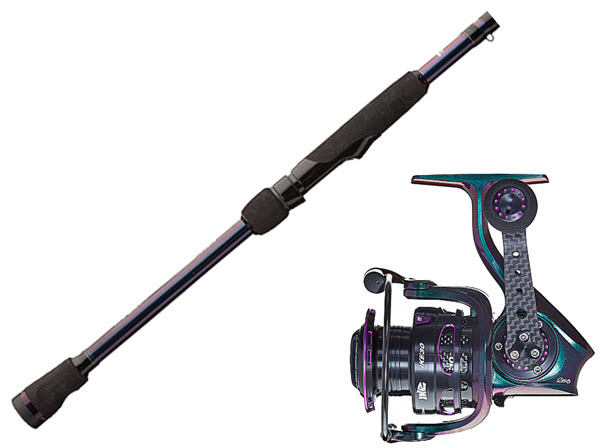 My rod is an Abu Garcia medium action IKE Finesse Series model. I like the 7 foot length. You're going to hold your rod out, off the bow of the boat so length is important. If you're short, go with the 6 foot, 10 inch medium light model. The lighter action won't make that much difference. If you're especially tall, go up to the 7 foot, 2 inch length in the medium action model.
I like a 30 size reel — Abu Garcia REVO IKE — spooled with Berkley X5 Braided Line and a 2 or 3 foot leaded make with Berkley Trilene 100 percent Fluorocarbon in either 8 or 10-pound-test.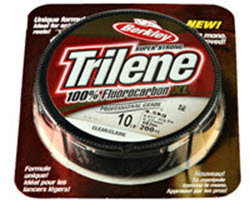 Fishing a tight line aspirin head rig is simple. Drop it on an open spool down to where the fish are and then hold it perfectly still. That's all there is to it.
Now, I'm messing with you a little when I tell you to hold it perfectly still. You can't do that. No one can. Your hand, arm, boat, wind and current will always create a tiny bit of movement, and that's exactly what you want in cold water — not too much, not too little.
Give the tight line rig a try this winter. You won't be disappointed with the results.
______________________________________________________________________________
Like Ike on Facebook, and follow him on Instagram and Twitter to see weekly Vlog for Going Ike episode, along with fishing and fun content.
Subscribe to Mike's YouTube channel, Going Ike, to ensure you see every adventure video.
Return to Mike Iaconelli's website