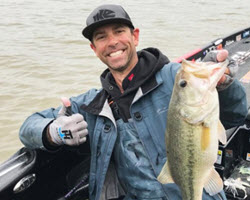 This time in our Top Secret Series we're going to talk about the MJ rig, otherwise known as the spinner-jig. It's super simple but it gives the fish something they haven't seen before, something totally different. Basically, it's a combination of flash and true tracking through the water.
Let's get started…
You'll need three things to build the MJ rig:

We'll start with a soft plastic stickbait. I use the Berkley Powerbait Maxscent The General Worm. The most important part of the stickbait is that it must have a big, fat blunt end on the back for the spinner to screw into. It comes in two sizes, the 4.5-inch and the 5.25-inch lengths. (Actually, there's a 6.25-inch size, too, but I don't use it on this rig.)
The next thing you'll need is a spinner along with a small swivel and a screw lock or a Tru-Turn HitchHiker on it. You can buy them pre-assembled from Tackle Warehouse or you can buy the component parts and make them yourself. Use whichever blade design you like best — Colorado, Indiana or willow leaf.
The next thing you'll need is a jig head. I usually go with a VMC Ike Approved Finesse Rugby Jig, but sometimes I switch to a VMC Finesse Half Moon Jig. The reason I like these heads
is that I can do a Texas rig with the Rugby Jig if I'm in heavy cover or thick weeds. Or, I can leave the hook open with the Finesse Half Moon.
Both have a 90 degree line tie. That's important because it helps keep the rig straight which is one of the most important things about it. And, they come in all kinds of different weights.
Let's put one together:
This is the easiest rig in the world to make. Just rig the stickbait with the jig head on the skinny end. Make sure it hangs perfectly straight. With the 5.25-inch size I'll bite off a quarter-inch from the skinny end when I do this just to make it a little shorter and a little more compact.

The MJ Rig (Click image for video)
After that screw the spinner into the back — the fat end — of the stickbait. Make sure it goes in straight and is perfectly centered.
That's all there is to it.
Fish it:
You can fish this thing anyway you want. It's good hopping along the bottom or swimming slowly along the bottom bumping into things. But the really neat thing about the MJ rig is that it'll move through the water horizontally in a perfectly straight line with just a little bit of vibration and flash.
This makes it a great choice for suspended bass because you can count it down to the depth you want and then keep it there as you wind it back to the boat.
It's also a great presentation when you're fishing places where the bass have seen a million crankbaits and two million spinnerbaits, or where you want something that's a little more subtle than a vibrating jig. It's kind of like a spy bait only a little bit faster.
Give it a try the next time you're out fishing heavily pressured water or when the fish are suspended. You won't be sorry. I guarantee it!
---
Click the image below to hear Mike talk about the MJ Rig: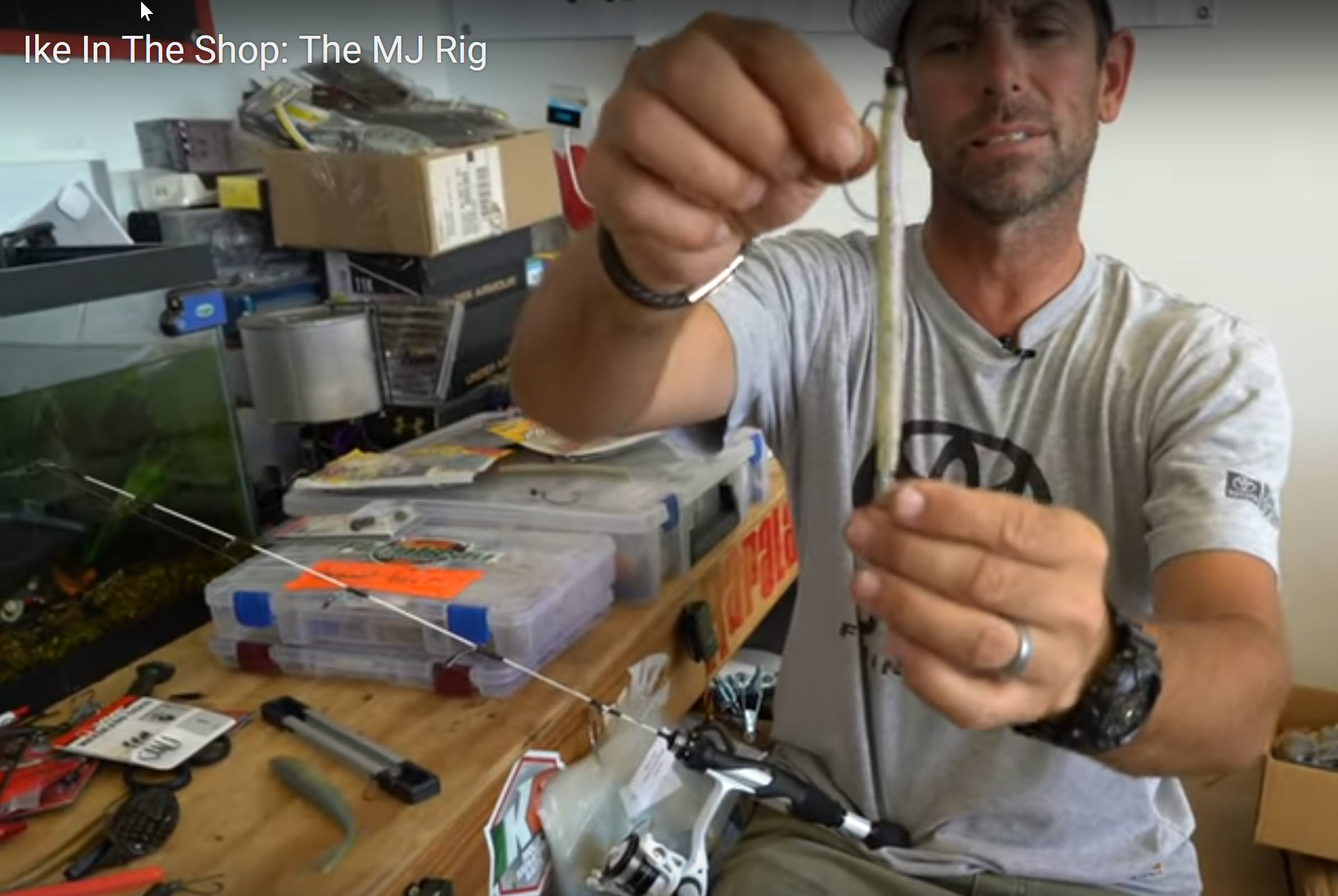 ______________________________________________________________________________
Like Ike on Facebook, and follow him on Instagram for fishing and fun content.
Subscribe to Mike's YouTube channel, Going Ike, to ensure you see every adventure video.
Return to Mike Iaconelli's website