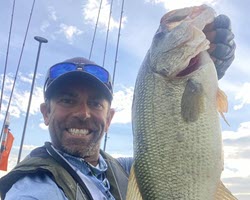 In Part 1 of this series on Tokyo rigs — there's more than one style, we covered the basics of what they are and how they work. We also covered using one style for flipping and pitching. BUT, there's more ways to fish this rig, and they'll all help you catch a ton of fish!

So, this time in Part 2 we'll talk about using another style of Tokyo rig for traditional Texas rigged baits.
One of the rigs from VMC comes equipped just like the original except that it is armed with an Ike Approved Heavy Duty Worm Hook with sizes ranging from 1/0 all the way up to a 5/0. These hooks are basically the same as a standard offset worm hook except that they're a little heavier. You can Texas rig your bait the same way. You don't need to learn anything new.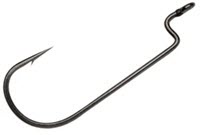 Any plastic can be Texas rigged but my favorite is an old-fashioned worm. And, my favorite of all my favorites is the 6.25-inch Berkley Powerbait Bottom Hopper Worm.
The deal with this is that you can keep your bait up off the bottom. With a standard Texas rig it'll go down into the mud and debris. Sometimes that is what you want, but sometimes not. When it's not the Tokyo rig's wire leader is just what you need.
When I'm in sparse or nonexistent cover I use two sinkers. I point the first one I put on up and the second one down. That's the perfect setup to work through almost anything. And, it has the added advantage of creating a tick when the two weights bang together.

I usually start with two 1/8-ounce sinkers and then go up or down when it's necessary. I always use VMC Tungsten Worm Weights.
The wire leader on a VMC Tokyo rig is about 3 inches long. Sometimes you want your bait up that high off the bottom, but when you don't all you have to do is clip it shorter with a pair of Gerber Magniplier Fishing and Angling Pliers That'll keep your lure down, closer to the bottom when the forage is down that low.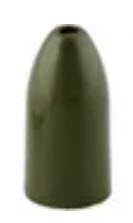 Another great thing about fishing with the VMC Tokyo rig is that you don't need any special rod, reel or line. Use what you always us with Texas rigged plastics and you'll be good to go.
I'm telling you, give the Tokyo rig a try. It's the real deal.