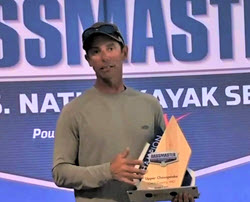 This is unbelievable. I am seriously jacked up. Winning a kayak event at the professional level has been on my bucket list for the past three years. I just finished hugging my trophy from the 2021 B.A.S.S. Nation Kayak Series powered by Tourney X at Upper Chesapeake Bay for the bazillionth time. It'll sit next to my Top 150 trophy, my Bassmaster Tour trophy, my Nation trophy, my Open trophies, my Elite trophies, my Classic trophy and my Angler of the Year trophy.
Before I get into anything else, though, I think maybe I should tell you a little about kayak fishing and its history.
About 10 years ago I was at ICAST and saw that Hobie had some kayaks displayed. I was intrigued because I've always had a love for bass fishing out of small boats. That's the way I got started. Some of you might know that my first boat, ever, was a Coleman Crawdad.
Anyway, I got an early kayak. I fished out of it and watched for tournaments. The early ones didn't amount to much. The rules were slack and the anglers did things I didn't think was right, and everything we do in bass fishing should be done right. All that is in the past now. There are three top-shelf circuits around. B.A.S.S. has one of them.
In fairness, however, the early bass tournaments were rough, too, until Ray Scott came along.
I'm guessing that a lot of you don't know much about kayak tournaments. So here are the basics: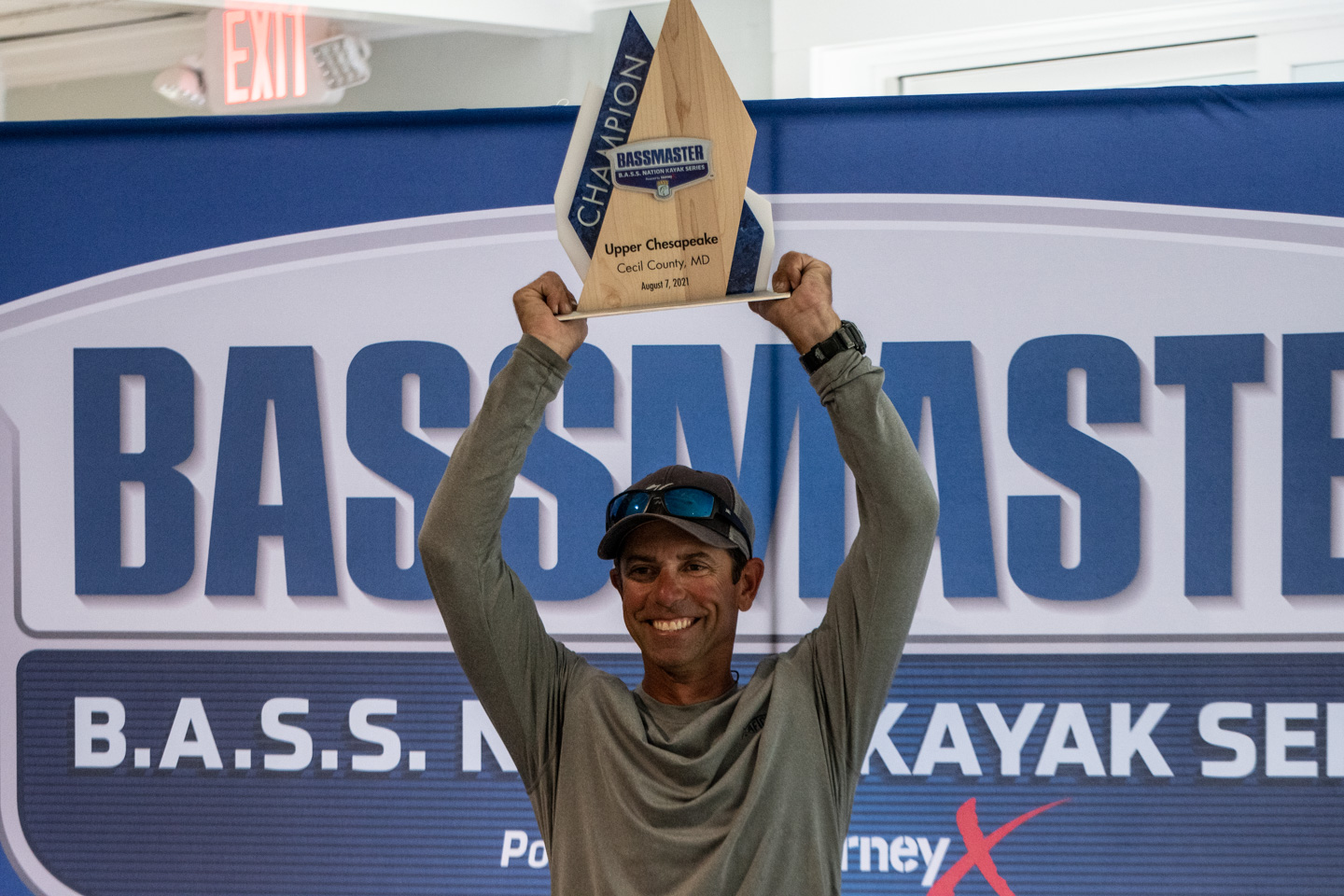 This tournament was one day long. We measure our fish. The five biggest count. That is done with a board and an app. You lay the fish on the board, photograph it and send it in to headquarters. They approve or disapprove your catch. The fish is released as soon as it's photographed.
Everything is checked, marked and approved by the tournament director. You have to lay the fish on the board a certain way and the app — we all use the same one, of course — checks for anything "fishy" about your photo. (Ha! I thought that up all by myself.)
Note: The process is a little more complicated and technical than I just described. I just wanted you to get the general idea of what a kayak tournament is all about.
The competition is high-quality, professional and fierce, every bit as fierce as in any other B.A.S.S. tournament. In fact, there are several guys who are touring pros with their kayaks. I know what I'm talking about when I describe the competition as fierce. I've fished against the best in the world.
I think kayak fishing is going to grow big over time. It's fun, but it's also affordable for anglers just getting into the sport, young anglers or those on a tight budget. The one I fish out of — The Mirage Pro Angler 14 360 Mike Iaconelli Edition — is $5,299, and even if you get all the bells and whistles that can be put on it it'll cost you well under $10,000.
You don't need a heavy tow vehicle to haul it around either. It'll fit in the bed of a pickup or you can tow it behind your wife's car.
Kayaks make for a great learning experience too. You don't have a big boat with a ton of tackle that'll take you all over the lake to find a bass. You have to strategize and think about things when it comes to picking your area to fish and what rods, reels and lures you'll need. That's not to say that you can't move around easily with the Hobie pedal system. You can, but you can't run 30 miles up the lake. And, it'll hold maybe 10 or 12 rods at the very most, not the 25 you can carry in a full-size bass boat.
I couldn't be more excited about the whole thing. Kayak fishing is here to stay, and I'm proud to be a part of it. So, like I said before, I can scratch a kayak win off of my bucket list. But, my bucket list isn't complete. There's still something else I need to do this year.
I need to win the 2021 Basspro.com Bassmaster Open at Thousand Islands. That'll be tough because of the weather. You can find all the big bass you want in prefishing, but they won't mean a thing if you can't get to them. Nevertheless, with preplanning and a little luck I think it's doable.
If I do win it, I'll be able to mark two more things off my bucket list, a trip to the 2022 Academy Sports + Outdoors Bassmaster Classic presented by Huk and a qualification for the 2022 Bassmaster Elite Series through the Opens.
I'll definitely fish the Classic if I can. The Elite Series is still up in the air. I won't make a decision about that until the last minute.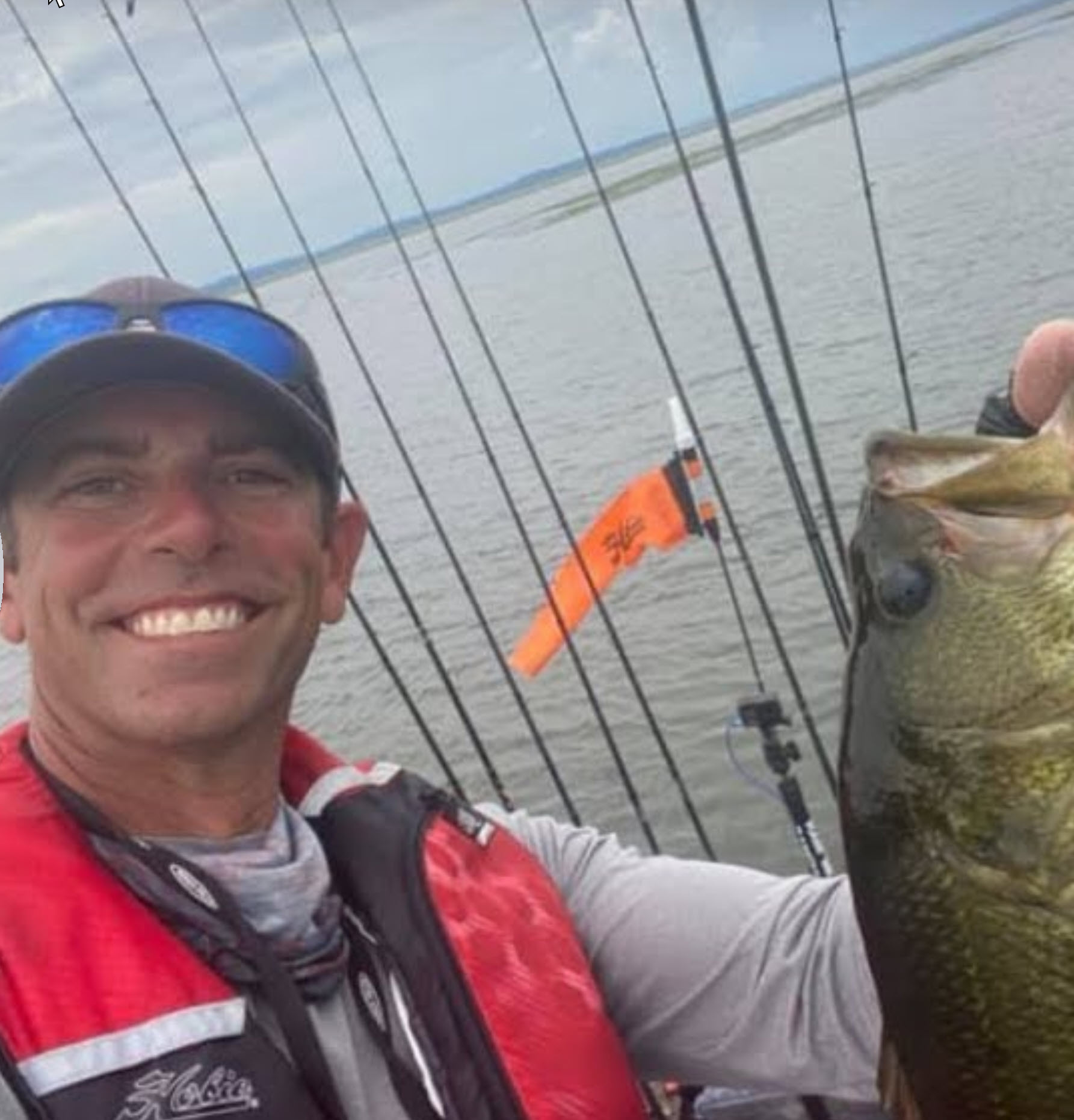 Originally published on Bassmaster.com.
_____________________________________________________
Like Ike on Facebook, and follow him on Instagram for fishing and fun content.
Subscribe to Mike's YouTube channel, to ensure you see every adventure video.
Return to Mike Iaconelli's website