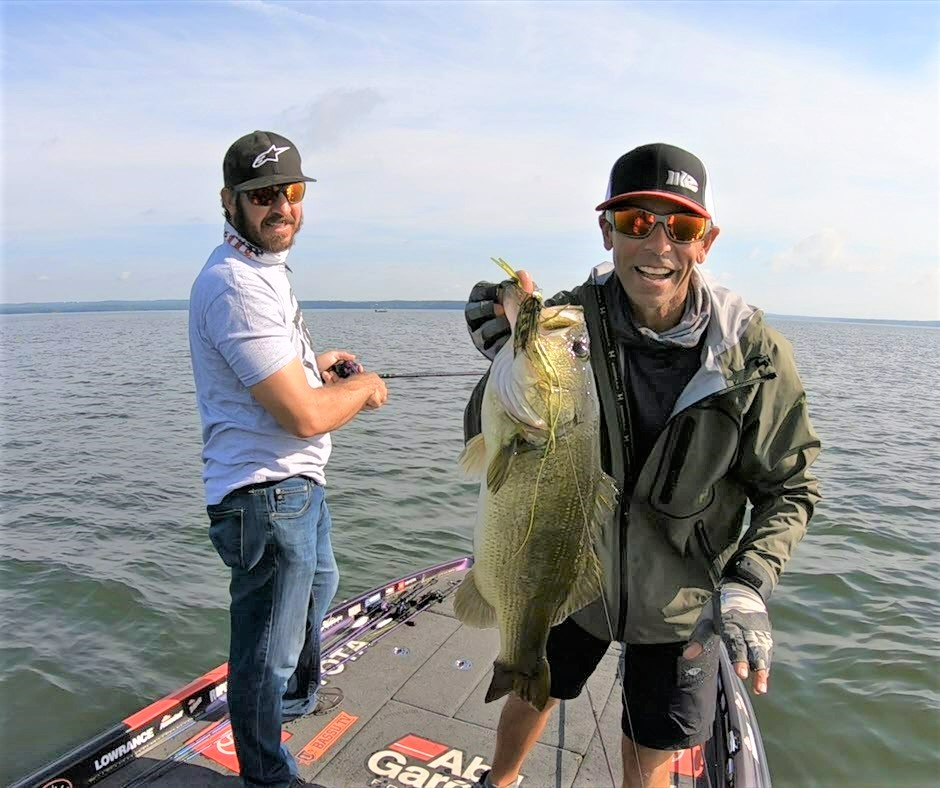 OK, here's the deal: I'm filming My World with Mike Iaconelli. My guest is Martin Truex Jr. We're going to drive some fast cars and then try to catch a couple of big bass.
Martin is the real deal. I've known him for some time. We're friends. In the first part of the show he spends some time teaching me how to drive fast in go-karts indoors. And then, we went to the Airport Speedway in Maryland to do some dirt track driving. I had a blast.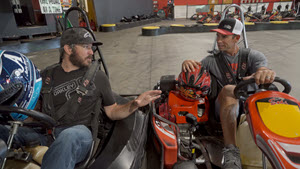 I can't say I beat him on either track. But I did learn about what it takes to drive at high speed and how technical it really is when you're actually doing it. Best of all I learned about what an apex is in a curve and why it's important. How it is handled is what sets successful drivers apart from the others a lot of the time.
The last thing I want to say about Martin is that he's a true superstar of NASCAR, and for good reason. He wins and finishes in the money. More important, though, he's a down to earth man with no big ego and good manners. It's good to see someone who's accomplished so much be such an ordinary and humble guy.
Another thing, too, is that he really does fish. He lives near Lake Norman in North Carolina, fishes it a lot, owns a bass boat and knows how to handle a baitcaster. How cool is that?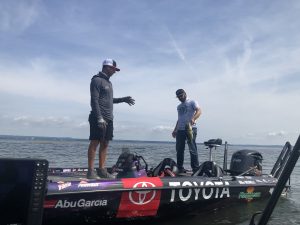 So anyway, after that we went the next day to catch some fish. Our challenge was to catch two 5-pound bass in a certain amount of time. We were fishing as a team. I caught one that was over 5- pounds and Martin caught one that would have weighed 5-pounds if it hadn't been so skinny. It had the length and the mouth, just not the meat.
We fished the Susquehanna Flats. That's where the Susquehanna River flows into the Upper Chesapeake Bay. It makes a shallow flat that covers 10 square miles. There's grass everywhere. We fished the edges and the holes. It was summer. The tide was in a bad cycle. It was tough all the way.
The big ones were feeding on panfish, specifically bluegill. We fished two lures. Both designed and dressed to look like a bluegill.

I fished a generic 1/4-ounce swimbait. The skirt was multicolored and looked exactly like the real thing. But, we all know that for a swimbait to be perfect it has to have a trailer. I attached— flat side up with the tail down—a Berkley Powerbait Watermelon Candy Grass Pig Swimbait to mine. However, I only did this after I shortened it a little by cutting the front off at the first gill plate. It worked perfectly.
Watermelon Candy is the perfect color because it has lots of different colors in it, and it has a lot of glitter. It looks exactly like a bluegill living on the flats.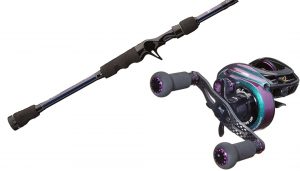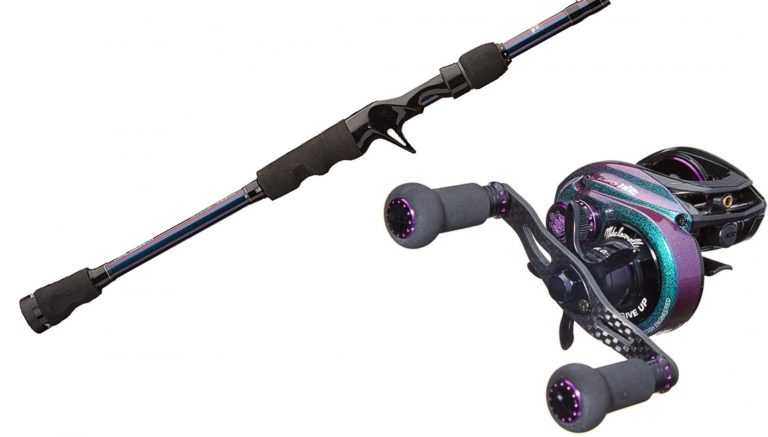 My rod was a 7-foot, 4-inch medium heavy Abu Garcia IKE Power Series Casting Rod. My reel was an Abu Garcia REVO IKE Casting Reel with an 8:1 gear ratio. I spooled it with 50-pound-test Berkley X9 Braided Line Lo-Vis Green.
The reel had a high-speed gear ratio because sometimes a bass will grab a swimbait and come right at you, real fast. You need to be able to take up line quickly.

Martin was fishing a 1/2-ounce generic vibrating jig that we rigged to look like a bluegill. He had a multicolored skirt on it and a Grunge colored 4-inch Berkley Powerbait Chigger Craw. He turned it sideways, so the flappers looked like the vertical tail on a real bluegill.
His rod was a 7-foot medium action Abu Garcia IKE Power Series Casting Rod. His reel was an Abu Garcia REVO MGXTREME2 model — the one with the cork handles — with an 8:1 gear ratio. His line was 17-pound-test Berkley Trilene 100% Fluorocarbon. Fluorocarbon line gives a vibrating jig better action.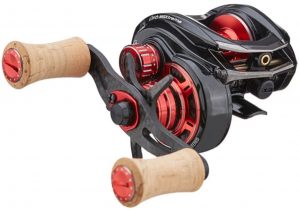 There you have it, the Mike Iaconelli and Martin Truex Jr. story. Watch next week when I get together with professional bowler Kyle Troup. It'll air next Monday on CBS Sports at 9:00 pm in the Eastern Time Zone.
PS: The apex in a curve is the point on the inside where a driver starts to turn to take his vehicle out of the curve. Driving it properly allows you to shorten the distance inside the curve and lets you go faster through the curve. Ha! I knew that.
________________________________________________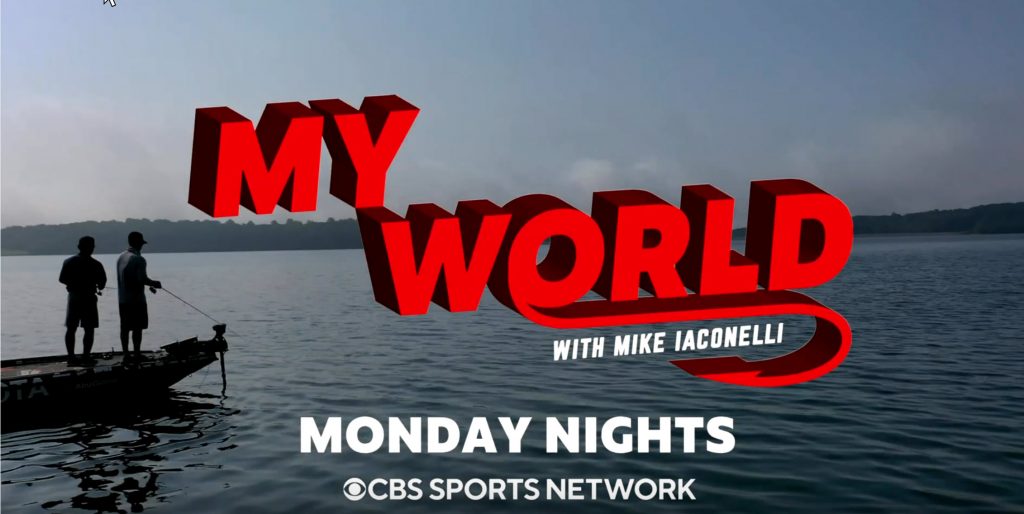 Like Ike on Facebook, and follow him on Instagram for fishing and fun content.
Subscribe to Mike's YouTube channel, to ensure you see every adventure video.
Return to Mike Iaconelli's website