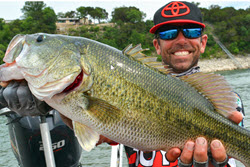 This time we're going to talk about how to catch bass when there's a few dragonflies around. Before we do that, though, I want to make sure that we're all thinking about the same creature. A dragonfly is a dragonfly. It's not a mayfly. It's an insect all to its own.
Most of them have a wingspan of somewhere between 2 and 5 inches and they're very colorful. They are expert flyers, too. They can move in any direction — up, down or sideways — and some of them live for up to a full year.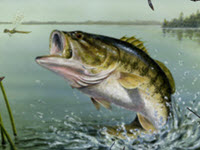 I first saw evidence of the dragonfly bite years ago when I saw a bass in South Jersey leap out of the water to catch one. After that, it was game on! I started noticing it all over the country during the hot summer months. So, if you're fishing a shallow, weedy lake or river backwater this summer, keep your eyes open and your rod ready.
OK, so now that we know what we're talking about let's look at how to take advantage of the times when the bass are feeding on them.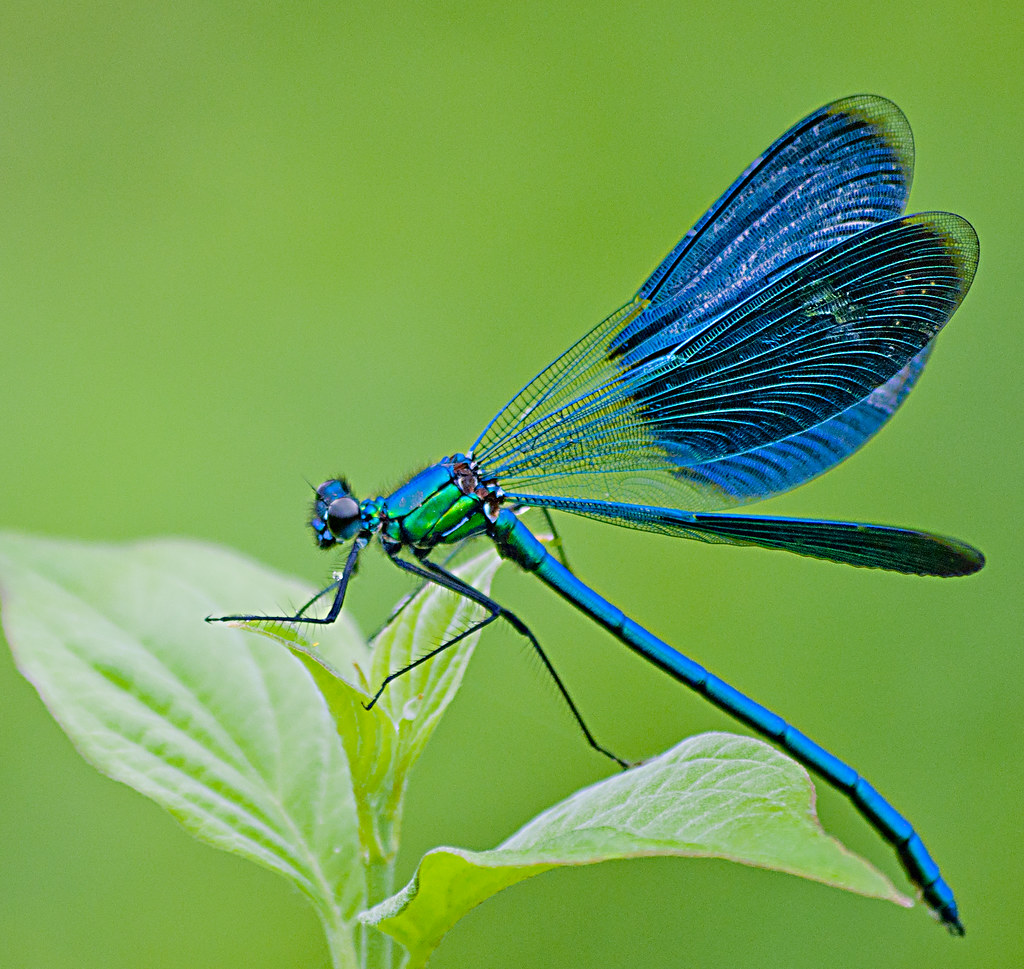 First, and by far most important, we must match the hatch perfectly. That's a matter of color and size. When it comes to color these little creatures have it all. Some are purple, some are blue, some are red and some are green. And, almost all of them have more than one color in them.
The other thing is size. You need a bait that is, or that can be, cut and modified to match the size of the ones where you're fishing. Think about their wingspan but the size of the body also matters.

One of the best bait choices you can make to mimic them is a Missile Baits Quiver Worm. Out of the package the shorter one is 4.5 inches long. That's good for the big ones, but here's the thing — it has deep ribs on its body and the tail is thin and fat. You can take a pair of scissors and make it shorter or frizz it up without altering the basic design of the lure.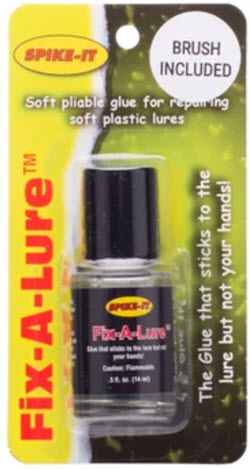 Along with that, there are 15 colors to choose from if you order them from Tackle Warehouse. They're inexpensive, too. You can order several colors because they're only $3.99 for a bag of eight. If you need a special color or an accent color, you can always use some Spike-It. They have bottles and pens that are great for making quick color changes.
I fish my Quiver Worms weightless or with very little weight on them. That means spinning tackle.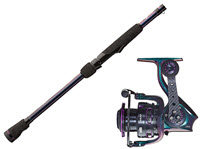 My rod is usually an Abu Garcia IKE Finesse Spinning Rod. The 7 foot, medium action model is my favorite. It has enough tip — it's fast — to help me make long casts and enough backbone to get a fish out of heavy cover. The 7 foot, 2 inch model is a good choice, too.
I want a reel with a large spool that'll help me make long casts. That calls for the Abu Garcia REVO IKE Spinning Reel in the 30 size. It's tough and it'll last forever.

My line is the usual spinning reel deal. My main line is braid and I use a fluorocarbon leader. My braid is usually Berkley 5X Braided Line that's anywhere between 10 and 1 5-pound-test. My leader is 10 or 12-pound-test Berkley Trilene 100% Fluorocarbon.
I can't recommend a specific hook because that'll vary with conditions. You can use finesse hooks, wacky hooks or offset worm hooks depending on where you're at and what you're doing. The important thing is to make sure they're razor sharp and that it fits your bait and the size of the fish you expect to catch. You can't go wrong with a hook made by VMC. That's what I use.
Don't miss out on the bite when the dragonflies swarm this summer. If you do, you'll be sorry.
__________________________________________________________
Like Ike on Facebook, and follow him on Instagram for fishing and fun content.
Subscribe to Mike's YouTube channel, Going Ike, to ensure you see every adventure video.
Return to Mike Iaconelli's website