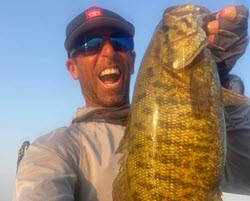 What we did here is take a good concept and make it better. There's no question that the Ned rig has taken the bass fishing community by storm. Everyone has a few, and for good reason. They're easy to fish, you don't need specialized tackle to fish them, and they catch fish!
So we decided to design a head that solved the problems that are inherent with most other Ned rig heads. We named our creation The VMC Ned Rig Jig. It's different in a number of important ways. Here are the highlights: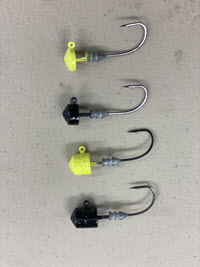 It has a pointed mushroom head design with a cone on the back. This allows it to slip through almost any cover without hanging up or fouling. That's one of the primary drawbacks to most other heads, but not with ours.
Our line tie sits at 90 degrees off the top of the head. This is important because it helps balance the weight of the head when it has a plastic lure attached and it forces the head to track straight on the retrieve regardless of whether that retrieve is fast or slow, or up in the water column or down on the bottom.
Our bait keeper is different. Most of them are a wire of some sort. They work but only for so long. A couple of fish or a brush with heavy cover and they work loose. That makes them pretty much worthless. Ours has a series of ribbed rings that go all the way around the head, 360 degrees. The plastic is held everywhere in a circle, not just in one tiny spot. It's more secure. That not only saves you money but it also catches more fish. The appearance of everything is more natural.

VMC Ned Rig Jig
The really cool thing, though, is the hook. Instead of using a standard round bend hook design of one kind or another we used a VMC Ike Approved Neko Hook. We changed the eye and the upper part of the shaft to make a hybrid design, of course, but otherwise it's pretty much the same. It looks a little weird but it works like a charm. You get simple, secure hooksets with it at least 80 percent of the time.
The VMC Ned Rig Jig comes in three colors — black, green pumpkin and chartreuse — and in four sizes — 1/16, 1/8, 3/16 and 1/4 ounce. Add your favorite plastic and you can put together any combination you need or want.
We first showed them to the public at ICAST this year. They should be available by late this winter, just in time for the early prespawn. Don't let this new design of an old concept get past you. If you do, you'll be sorry.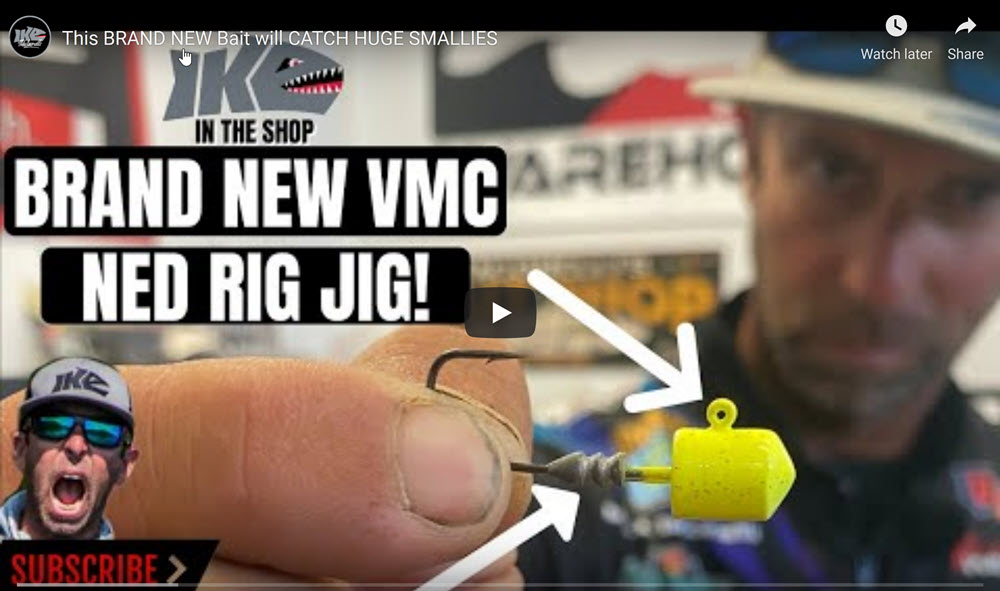 Like Ike on Facebook, and follow him on Instagram for fishing and fun content.
Subscribe to Mike's YouTube channel, to ensure you see every adventure video.
Return to Mike Iaconelli's website