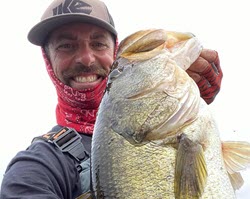 Finally, after 10 years I got what I wanted in the Rapala DT series of crankbaits. I'm talking about an 8 size. We've had a 4, 6, 10, 14, 16 and a 20. Now, the lineup is complete!
For those of you who don't know, the number designation of the baits tells you roughly how deep they'll run, depending on line type, diameter and strength. DT stands for dives to.
The thing is, though, there was always a gap between the DT6 and the DT10. That's been fixed with a couple of design changes to make the DT8.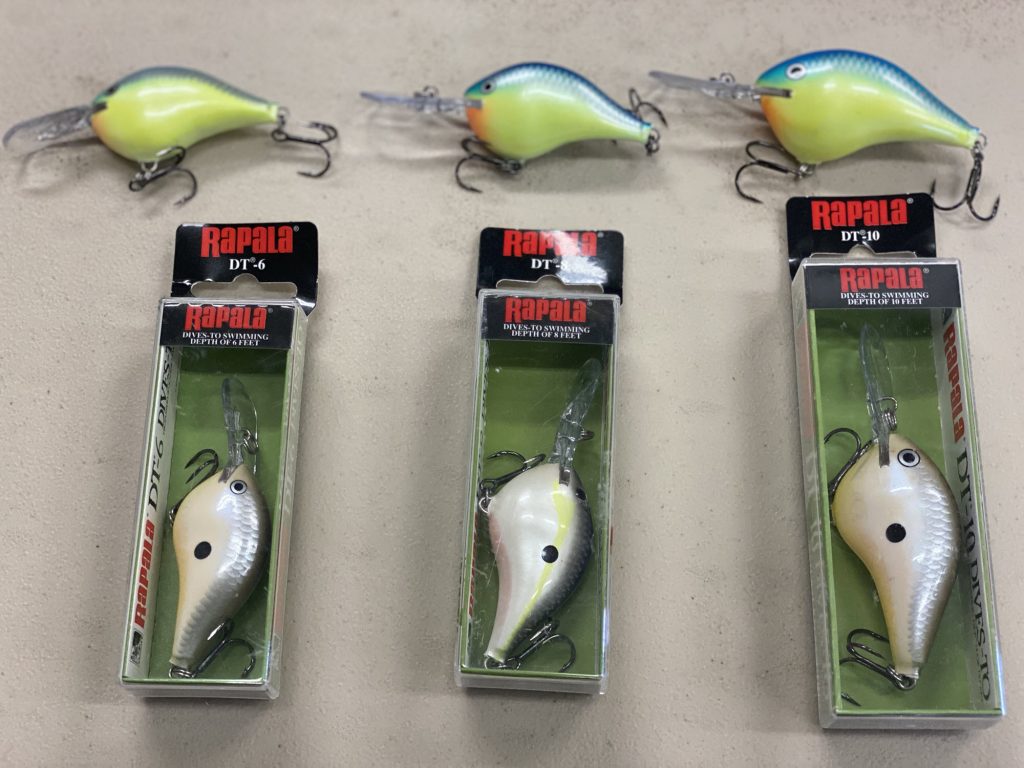 First, we kept the body size of a 6. That seemed to be perfect. But, to get it to run a little deeper we lengthened the bill and did a few other little adjustments. We now have a bait that'll dive to 8-feet on 12-pound-test line, and down to 9-feet on 10-pound-test line. If you want to go even deeper with this fantastic crankbait, drop down to 8-pound-test. That'll make it run at 10-feet or maybe a little more.
The DT8 is made from the same select balsa as all the other DT models—the top 7-percent of the very best wood. And, it has the same internal weights, a tapered fuselage and a uniquely tapered tail. That gives it the same action as all the other sizes.
You fish it exactly the same way, too. It'll cover water, give you a good feel of what's under the surface and elicit bone jarring strikes. I like to fish with whatever model runs just a little deeper than the water. That gives you the best feel.
And, I always try to make sure my bait is hitting something, bouncing off of it whenever possible. This is not a crankbait that's snag prone. You have no worries about losing them.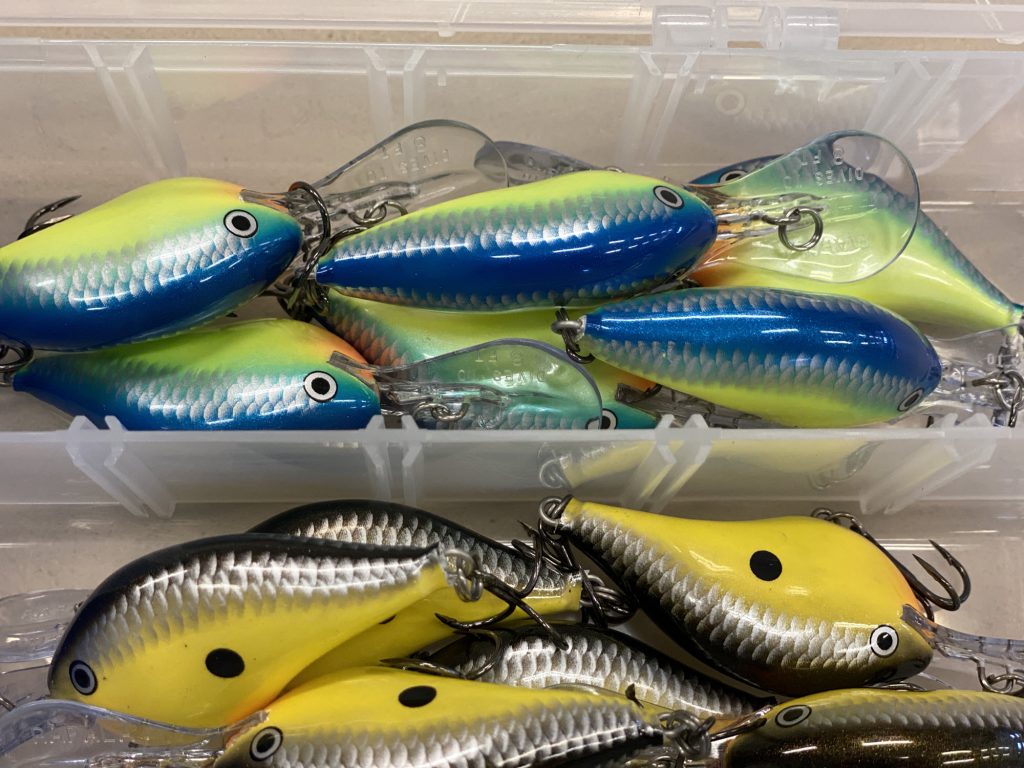 The DT8 can be fished with your standard crankbait rod and reel. You don't need anything special.
There's no problem matching the hatch, either. We have 33 standard colors and 11 Ike's Custom Ink colors for you to choose from. If that doesn't match your forage, you're fishing somewhere I've never been, or even heard about for that matter.
Give the Rapala DT series of crankbaits a try if you haven't already. The DT8 was introduced at ICAST this year and should be available in a few months.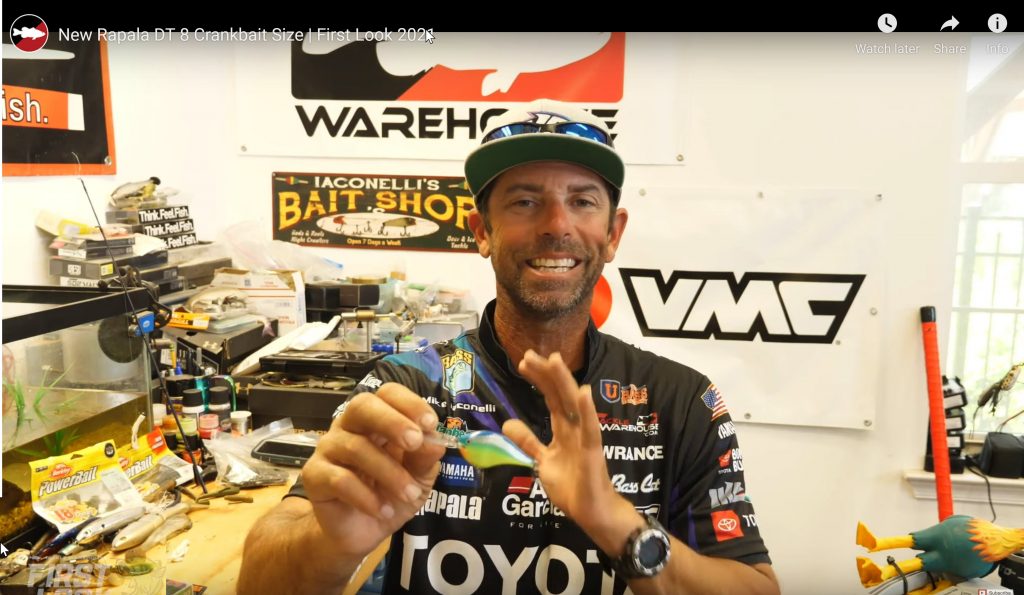 ___________________________________________________________________________________
Like Ike on Facebook, and follow him on Instagram for fishing and fun content.
Subscribe to Mike's YouTube channel, to ensure you see every adventure video.
Return to Mike Iaconelli's website