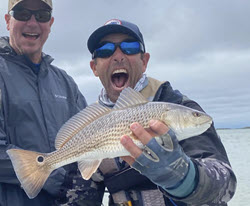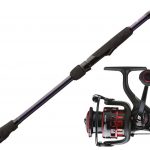 In my last column, I outlined five of my favorite power fishing lures for winter bass. There are times when power fishing is the deal and you can use baitcasting gear to force the bass to react. However, as the weather gets frigid, and water temperatures drop into the 40s or even the upper 30s, bass often become tight-lipped and lethargic. When that happens a spinning rod and light line can really change your day. Here are five of my favorite finesse options for those conditions.
This first one probably isn't much of a surprise if you've followed me over the years – it's the shakey head, also sometimes known as the "jig worm." This simple presentation is a very subtle way to get fish to bite. It wanders a bit as it falls, then sits with the nose down and tail up on the bottom. As you shake your rod tip, it gives off a subtle vibration.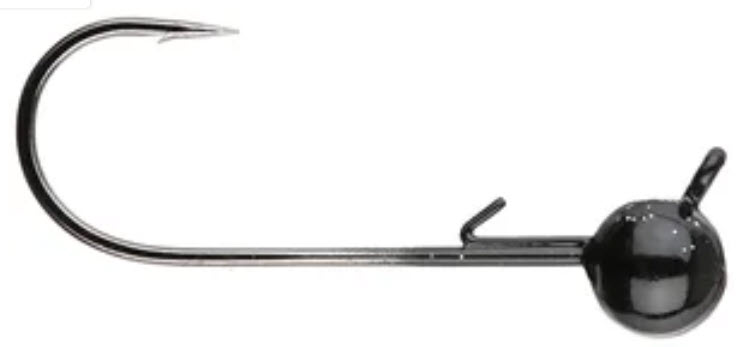 I like a 1/16 to ¼ ounce VMC Rugby Head, usually paired with a 4- to 6-inch straight-tail worm like the Berkley Bottom Hopper. I let it fall on a slack line, but most bites come after it's been sitting on the bottom shaking for a while.

My second choice is another classic. You do not want to go out this time of year without at least one dropshot in your boat. In this presentation, the weight is on the bottom and the bait is inline above it. The reason it's on my list is because you can keep the bait in place, sitting horizontally off the bottom. That's a very natural position for forage in the winter. It's really easy to adjust your leader length depending on the mood and positioning of the fish. Once it's in place, you pretty much leave it there and let it do its own thing.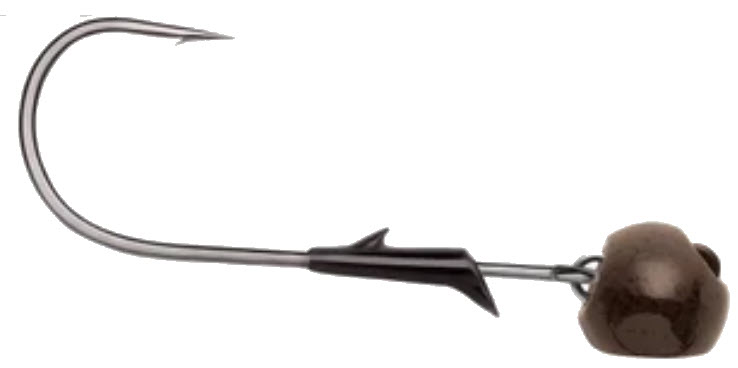 When I'm dropshotting this time of year I'll use a VMC dropshot hook when I want to nose hook the bait, but when I'm fishing around cover I need to Texas Rig the lure so I'll use a finesse Neko hook. Either way, one of my go-to soft plastics is the Berkley Flute Worm.
Number three is a lure that's really come on strong in the past few years. Part of the reason it's so successful is because it's so simple. Yes, I'm talking about the Ned Rig. It's a mushroom style head (like the VMC Half Moon) paired with a stubby piece of plastic. One of my favorites is the Berkley Water Bug.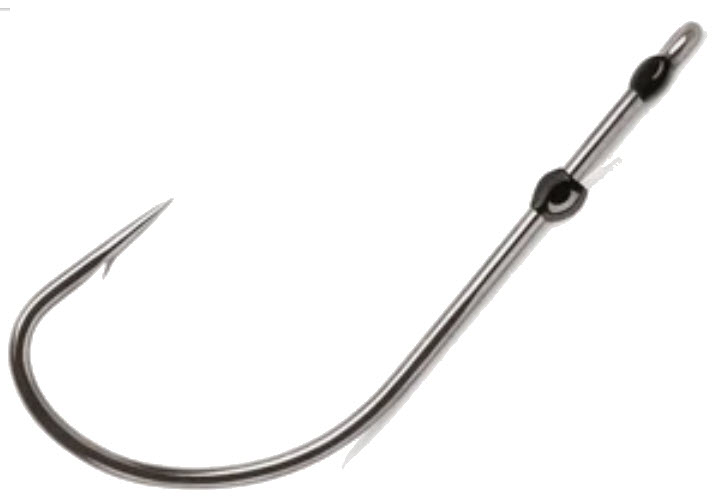 The great thing about this lure is that when bass are feeding on the bottom it's not only subtle, but also exceptionally easy to fish. I make a long cast and let fall on a semi-slack line, and then about 90 percent of the time I just drag it really slowly across the bottom. I'll start with my rod at 3 o'clock, lift it to 12, and then reel in the slack. If I feel it hit something I stop and let it float up. That's it. You'll be
amazed at how many bites you get.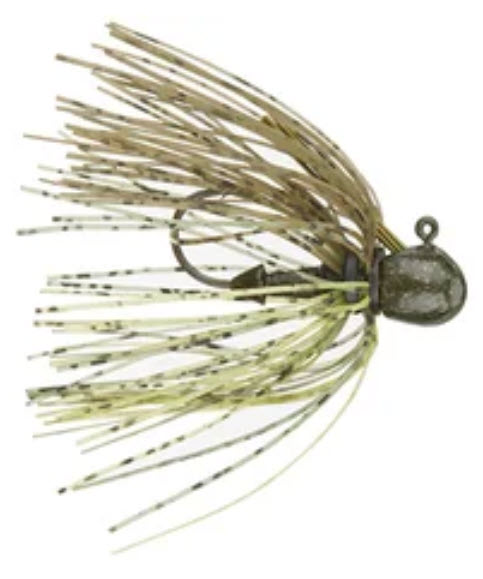 The fourth option is a jig. You heard about it in my power fishing choices and here it is again, but this time it's a different type of jig. I designed the Missile Micro Jig especially for finesse situations and it's phenomena when the water is cold. It's a 1/16 to ¼ ounce head with a fine-cut skirt, with or without a weed guard. Just like with the Ned Rig, I drag it very slowly across the bottom. If I feel it hit a rock or a stump or something else, I kill it. T
The difference between this and the Ned Rig is that because of the skirt, when you stop it that skirt slowly expands. It's an amazing imitation of a crawfish or a nymph.
Last but not least – and I saved this one because I know that it will freak many of you out – is a crankbait. Not just any crankbait, but a #5 or #7 Rapala Shad Rap.It's probably the best cold water crank ever created.

It's made of balsa, which is very light, which means that if you throw it on anything other than a spinning rod you are asking for frustration. I use a 7'4" medium light rod and 6- or 8-pound test straight fluorocarbon. This lure is silent and has a super-tight wobble. It sneaks up on them! When it deflects or hits off of something, I pause and bow and the lure slowly floats back up. You'll get lots of bites on the pause or when you start retrieving again.
Those are my top five finesse choices. Don't let cold weather or a tough bite keep you off the water. They're always eating something if you give the bass the right option.
_________________________________________________________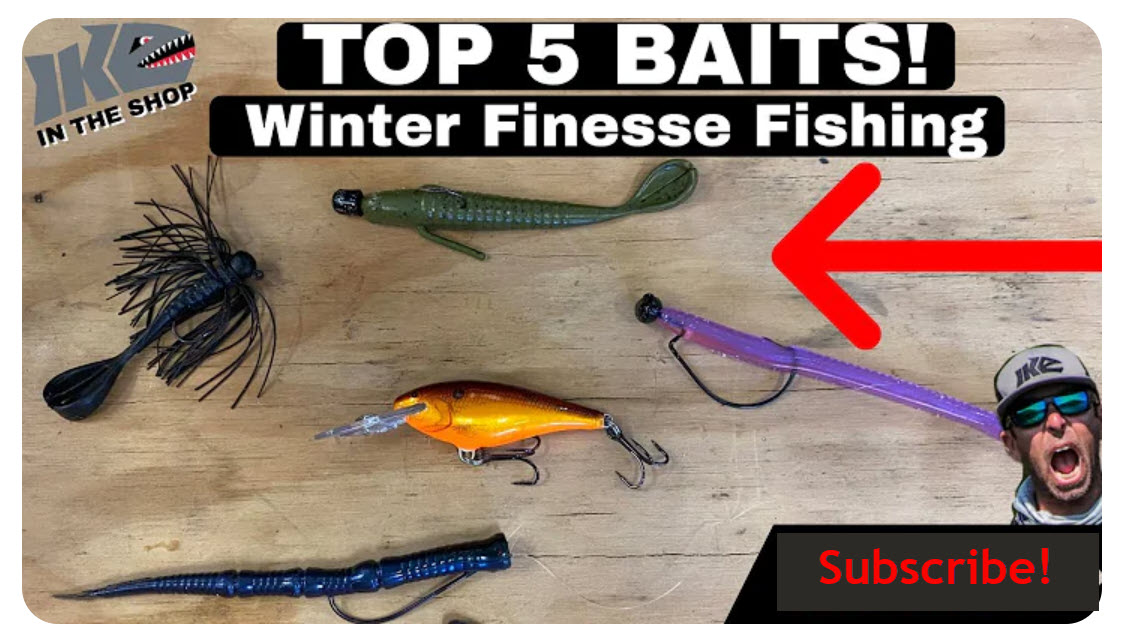 Like Ike on Facebook, and follow him on Instagram and TikTok for fishing and fun content.
Subscribe to Mike's YouTube channel, to ensure you see every adventure video. (Download the YouTube app on your phone and the videos will come to you automatically.)
Return to Mike Iaconelli's website