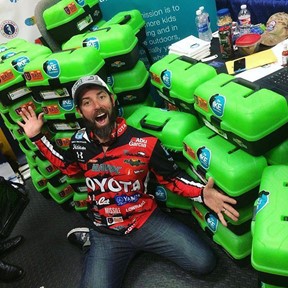 Tackle storage isn't the sexiest topic we can talk about. Nevertheless, it's important. Knowing what you have with you and where it's at can mean the difference between catching bass and not catching them.
I've been frustrated with ordinary storage boxes for a number of years. They work OK for some things but little things can be a problem. The dividers slip up and terminal tackle like small hooks, split rings, snaps, swivels and nail weights get mixed up and end up in a jumbled mess. The result is that you don't always know what you have and, even if you do, it takes forever to find it. That's more than an inconvenience. Lost time is lost fish.
That's not just a problem for us pros, either.  Just because you're fishing time is limited to a day off work or your vacation doesn't mean you don't take our sport seriously. You need to swap out hooks and change things around just as much as I do. We're all anglers. We all face the same issues.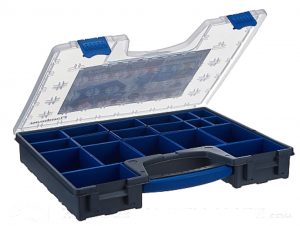 Flambeau has solved that problem with their Ike Quotient Tackle Storage System series of boxes.  Basically, instead of having moveable dividers that slide up and down these boxes have trays that move in and out.
There are different size boxes and different size trays. All the trays can be swapped around inside a box to create different configurations, and all the trays are compatible with all the boxes. When you've created the custom box you need nothing can slip underneath them or get lost. If your needs change it only takes a few minutes to create something new.
Check these boxes out at Flambeau's website or on Tackle Warehouse. You can also see everything at Ike's Tackle Box. Once you do you'll see what I'm talking about and understand why the Ike Quotient Tackle Storage System is considered a real breakthrough in tackle storage.
If you prefer traditional boxes for some of your tackle, Flambeau has super good boxes that do that, too. Many of them are waterproof.
Hey, I almost forgot something that's really important : All of their new boxes are made with Zerust technology. It's a rust preventive that's built right into the plastic that'll keep the metal in your terminal tackle and on your lures from rusting.
_____________________________________
Like Ike on Facebook,  and follow him on Instagram and Twitter to see weekly Vlog for Going Ike episode, along with fishing and fun content.
——————————————————-
Click here to return to MikeIaconelli.com