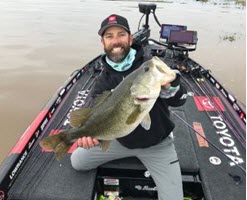 Some things just go together. They make a team. And that's definitely true for soft plastic jerkbaits and fall bass — largemouth, smallmouth and spots.
Now's the time when bass are moving shallow to take advantage of easy feeding on baitfish. So, when you think about it soft plastic jerkbaits are a natural. They look exactly like the real thing, they're easy to rig, they're affordable and they catch fish.
I'm going to share a few tips about how to rig them and make them even more effective than when they're fished in the usual way. I developed these modifications in the mad scientist lab right here at my house, and I've tested them on real waters under real fishing conditions. They work.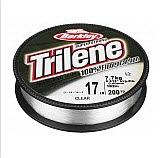 My fall jerkbaits are always rigged with a braid to fluorocarbon line system. My braid is Berkley braid — they're all super good — and my leader is Berkley Trilene 100% Fluorocarbon. I usually go with 15 to 20-pound-test braid and 10 to 15-pound-test fluorocarbon.
But, I don't tie them together with a knot-to-knot deal. I put a barrel swivel in between the two lines. It's a big one, too. The swivel helps eliminate line twist and the extra weight helps with casting distance.
The final reason is that in really clear water the swivel looks like a tiny baitfish chasing something or being chased by something. I know you think I'm crazy when I say that, but I'm not. I spend a lot of time modifying rigs, lures and tackle. I'm telling you that's what it looks like.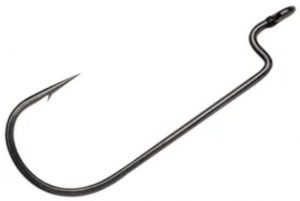 My hook is usually a 4/0 or a 5/0 offset worm hook. When I want the bait to fish down in the water I go with a heavy model like the VMC Ike Approved Heavy Duty Worm hook. When I want it to stay up near the surface I use a lighter model, something like a regular VMC Ike Approved Worm Hook. When I want it to stay up near the surface I use a lighter model, something like a regular VMC Ike Approved Worm Hook.
I always Texas rig my minnow imitating jerkbaits. If I want my lure to ride up near the surface, I run the hook deep into the nose of the bait at least an inch. The eye is buried and the line runs through the plastic and straight out of the nose. The extra plastic makes the bait rise. If I want the bait to run deeper I rig it the standard way, about a quarter of an inch in. The eye is exposed.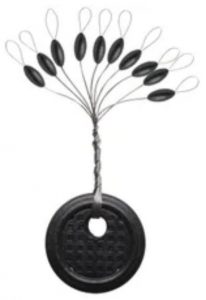 When I'm having a problem with short strikes I rig my plastic jerkbait the usual way except that I put a VMC Sinker Stop (large) right through the point of the hook and run it about half-way up the shank of the hook. I then attach a #4 VMC Short Shank Round Bend 1X Treble Hook with one of the points straight up towards the belly of the lure.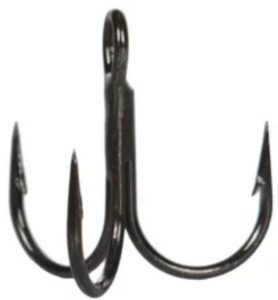 I run that point into the plastic and slide the stop down to help keep it in place. This gives me two extra hook points curled up on the bottom of my bait. It's a great little modification and it doesn't do a thing to how the bait looks or acts in the water.
I fish the Berkley HAVOC The Jerk a lot of the time. But, another great choice is the Berkley Powerbait Maxscent Flatnose Minnow. The 4-inch size is about right most of the time. The important thing is to match the hatch. If you look at all the offerings from Berkley, you'll see something that'll catch 'em in your lake or river.

Like I said before, there isn't a better fall lure than a soft plastic jerkbait. You can fish it on casting or spinning tackle. Don't just fish it the usual way, though. Try some of the tricks I've talked about in this blog. You'll catch more bass.
_____________________________________________________________________________
Like Ike on Facebook, and follow him on Instagram for fishing and fun content.
Subscribe to Mike's YouTube channel, Going Ike, to ensure you see every adventure video.
Return to Mike Iaconelli's website