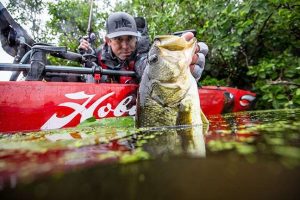 The excitement of this industry and bass fishing never ends. I suppose I should say that I'd rather be at Lake Hartwell where the other guys will be fishing the 2022 Academy Sports + Outdoors Bassmaster Classic presented by Huk. Instead I'm fishing the Kayak Series Championship, and I can't say I'm totally disappointed about it.
This is being written on Tuesday. Competition starts tomorrow. If I finish high enough, I'll get to the Classic stage on Friday. I'm grateful for that opportunity. Kayak fishing is a part of our sport and I'm proud to be a part of it.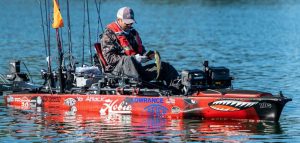 I say I'm grateful for the opportunity because B.A.S.S. has worked hard—and smart—to expand fishing opportunities for anglers at all levels of the sport. The kayak thing is especially impressive to me. It's the kind of tournament series that almost anyone can get involved with and feel the thrill of competition.
A kayak costs a fraction of what a fully rigged bass boat costs. It's less expensive to fish out of one, too. And, I can tell you from personal experience that they're a lot of fun, the kayak and the tournaments. The same planning and skills are involved. There's nothing second-class about it.
Another thing about kayak fishing is that it forces you to fish efficiently whatever's in front of you. You can't get frustrated with where you're at and what you're doing and then run 20 miles down the lake to another spot. You have to figure things out where you're at. I like that.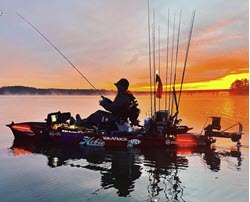 But hey, that's enough about kayaks. Let's talk about the Classic.
Lake Hartwell is a long established Bassmaster Classic destination with a well-deserved high quality reputation as a bass fishery. And, from what I'm hearing, this year will only enhance that reputation. Most of the anglers seem to think that the weights will set a new lake record for a Classic. Maybe it won't be by a lot, but the winning weight will probably be heavier than ever before.
When it comes to me and my role here I have mixed emotions. Obviously, I'd like to be fishing it. Not climbing in my boat on Friday morning is going to hurt. The Classic is one of the biggest reasons I came back to B.A.S.S. At the same time, though, this will give me a great opportunity to meet and greet my fans, talk bass fishing and address business issues.
I've really missed that. What fans have to say is always interesting and you'd be surprised how insightful and knowledgeable some of them are about the sport and what's happening with it. And, a huge number of them can really fish. They're good. I've always been impressed when they give me their take on certain techniques and lures. The exchange of information is good for everyone.
The Classic is also an opportunity for me to spend time with my sponsors and make a small repayment on a career they've made possible. I take my responsibility to them seriously.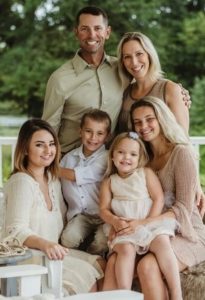 Last, but by no means least, the family will be flying down on Thursday. I'll be able to show them around and we'll be able to spend some quality time together. Actually, that might be the best part of my week. Especially considering that things are going to get crazy busy when we start Elite Series tournaments again.
So, even though I'm not competing I'll have a good time. It'll be productive, too. And, there's nothing wrong with that.
PS: Make sure you follow everything on mikeiaconelli.com and on bassmaster.com. That's where you can keep up with things if you can't attend.
________________________________________________________________________________________________________________
Like Ike on Facebook, and follow him on Instagram and TikTok for fishing and fun content.
Subscribe to Mike's YouTube channel, to ensure you see every adventure video. (Download the YouTube app on your phone and the videos will come to you automatically.)
Return to Mike Iaconelli's website