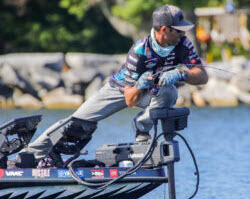 One of the best winter lures in the whole world is a suspending jerkbait. Now, when I'm talking about winter conditions. I'm talking about water temperatures below 50 degrees all the way down into the 30s. That's right now in most of our country.
I use two models depending on the depth of the water I'm fishing. In water that's less than 8 feet deep I go with a short bill Rapala Shadow Rap. If the water's deeper, maybe up to 15 feet, I'll go with a long bill version of the same lure.

They both have an internal, fixed weight system that acts pretty much like a swim bladder. This makes it look natural in the water. That's really important because winter water is almost always clear. We want the bass to be able to see the bait and react to it when they think it's alive.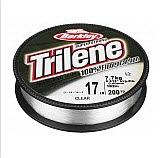 The next thing we need to think about is our line, and for that there's really only one choice in my mind — fluorocarbon. It has less memory, very little stretch and it's clear. But the real thing that I like about it is that it sinks. That helps the bait move the way it should and it helps my lure get down to its maximum depth. My choice is always — all the time, every time.
Once we have our lure picked out and have our line selected it's time to grab the proper rod and reel.
Shorter rods are better for jerkbait fishing, in my opinion anyway. It makes it easier for me to twitch my bait, and I like a shorter butt section because it also helps me twitch my bait efficiently. I don't want the butt of the rod to hit my arm when I snap the rod down.
Along with that I want something that has a soft tip with a true parabolic bend to it. At the same time, though, my rod needs to have a strong backbone. Just because the water's cold doesn't mean that a big bass can't pull hard. Believe me when I say they can—and will.
I designed just the rod for this kind of fishing. It has all the characteristics that I just described. It's the Abu Garcia Ike Delay Series Casting Rod. My favorite is the 6 foot, 4 inch model but we do have one that's 6 foot, 8 inches if you're especially tall. Both are medium action.
My reels are all slower gear ratio models. The water is cold. I'll be moving my jerkbaits slower than normal so I have no need for a high speed reel. The extra speed makes it too easy to fall into the trap of moving my bait too far, too quick. You don't want to do that, ever.
The reel I choose is the Abu Garcia REVO Casting Reel. There are several models. Any of them will do a good job for you. Just make sure the gear ratio is somewhere around 5.1:1 and never higher than 6.4:1.
But, here's the most important thing about winter suspending jerkbait fishing — finding the right cadence, the right rhythm and the right action. In general terms, the thing is that the colder the water is the slower I pull my lure and the longer I let it pause. As the water warms up I increase both of those things. Getting that right is more art than science, though.
Here's how I do it…
If the water is 40 degrees, I usually start by making 20 casts. As soon as my bait hits the water I'll crank it down with five turns of the reel handle and then twitch it twice. My pause will be 5 seconds. If I don't get a bite, on the 21st cast I'll crank it down five turns, twitch it once and then let it sit for 7 seconds. I'll keep changing things — slower and occasionally faster — until I find what the bass want.
Catching bass is not a matter of luck. Educate yourself and fish with a plan. You'll catch a lot more fish than you thought you could.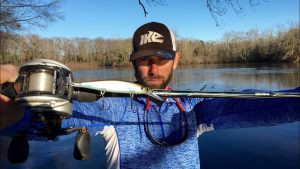 ---
---
Like Ike on Facebook, and follow him on Instagram for fishing and fun content.
Subscribe to Mike's YouTube channel, Going Ike, to ensure you see every adventure video.
Return to Mike Iaconelli's website