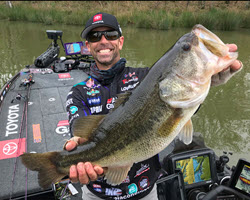 Before we get into the actual lures I use we need to talk a little about the pre-spawn. I define it as somewhere between the middle to upper 40 degree mark on up into the upper 50 degree mark. Another thing is that the bass are feeding right now. Once they go to their beds eating isn't so important anymore.
The final thing I want to mention about the pre-spawn is that the fish can sometimes be hard to find but when you do find them they'll be all grouped together. You can catch a ton of them from one spot.
OK, with those things in mind let's look at my six favorite pre-spawn bass lures…
1. Crankbaits
The first thing I like about crankbaits in the pre-spawn is that you can cover water with them. Like I said before, bass can be hard to find. Nothing replaces a lure that'll cover lots of water at different depths fast.

Your crankbait should have a tight wobble. That is really important. One way to tell if your bait does that is by checking the angle of the lip. The straighter — more in line — the plastic comes off the nose of the lure, the tighter the wobble.
My two most favorite choices are the Rapala Shad Rap and the DT 6. The Shad Rap has a really tight wobble. The DT6 has a moderate to tight wobble. Both are made from balsa, and that's what I want. I shy away from loud, heavy rattling lures at this time of the year. I want a subtle bait.

The thing about fishing a crankbait is that you want it to react, bounce or deflect off of something. Pick a lure that runs as deep or just a little bit deeper than the water you're fishing.
2. Lipless crankbaits
There's probably no other lure made that's caught more pre-spawn bass than a lipless crankbait. The big thing about them is that they sink so they can be fished at any depth. All you have to do is let them fall. And, they'll come through vegetation as well as anything. They're really good when you're fishing around grass. They'll also cover a lot of water, too.

Rapala makes four models of lipless crankbaits. They have different designs but they all fish exactly like I described above. Pick the one that most closely resembles the forage where you're fishing — match the hatch. I usually fish a 3/8-ounce or a 1/2-ounce size.
I hardly ever bring a lipless crankbait straight back. I yo-yo them. It's pull and fall, pull and fall, pull and fall.
3. Suspending Jerkbaits
If the water's on the cool side, maybe no warmer than 55 degrees, it's hard to beat a suspending jerkbait. The only limitation to them is that they aren't very effective in muddy or heavily stained water. They're a visual-type of lure. The bass need to be able to see them from a ways away.

My favorites are the Rapala Shadow Rap and the Shadow Rap Shad. They both come in two models that dive to different depths.
The big thing about fishing suspending jerkbaits is the cadence. If the water's on the cold side you should shorten and lighten your twitches, and lengthen your pauses. As the water warms up you should increase the speed of everything. And, make sure you change your cadence every 15 or 20 casts. Sometimes that makes a big difference.

There's one other thing you should be aware of — a small blade on the belly hook won't hurt a thing.
4. Compact jigs
What I'm talking about here is something that's smaller and more compact than a traditional flipping jig. I don't want anything that's big, heavy or bulky. It's the same with my trailer. I want a short one and I want it to have a neutral action, not a big movement.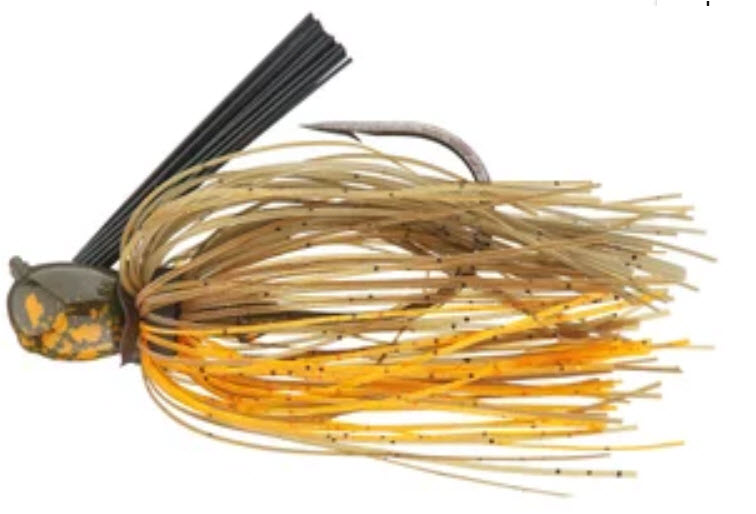 My choice is a Missile Jigs Ike's Mini Flip Flipping Jig in either the 3/8 or 1/2-ounce weight. It's compact and has a really sharp hook. My trailer is usually a Berkley Powerbait Power Chunk. As far as colors are concerned I like green pumpkin, brown and orange and you can't beat black-and-blue.
I soak my jigs around isolated cover, weeds and wood. If they were alive, I'd drown them. Sometimes I wiggle them in place and sometimes I drag them along. I never fish them fast and I almost never hop them. This is a lure and a time of the year when slow and easy will outproduce anything else.
5. Shaky heads
I'm talking true finesse here. A small head on a standup worm. Fish it on spinning tackle with 10-pound-test braid and an 8-pound-test leader. I only use Berkley line.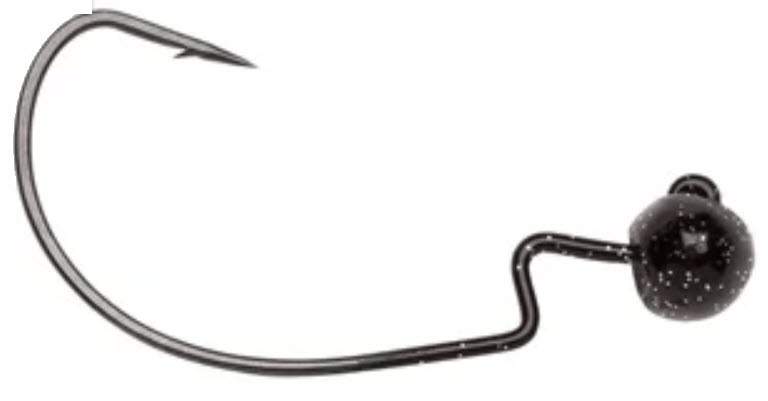 My favorite head is a VMC Ike Approved Finesse Rugby Jig. The reason I like this one so much is that it's lightweight and it has an offset hook so I can Texas rig my plastic. There's another Rugby Jig called the Ike Approved Rugby Jig, but it's heavier. I like the finesse version for the pre-spawn. It gets me more bites.
I fish my shaky head around heavy cover most of the time. I want my plastic to stand straight up, and the only movement I give it is a soft shake. I want it to wiggle in place, no forward movement. I can't emphasize enough the importance of fishing this bait slow. That's what it's about.
This is a great bait to get those last couple of bites after you've caught two or three from a spot with another lure. Never forget to do that.
6. Spinnerbaits
A lot of people have forgotten about spinnerbaits because of other baits, but don't you do that. It's special in the pre-spawn because it elicits vicious strikes and because you can cover a lot of water quickly with one.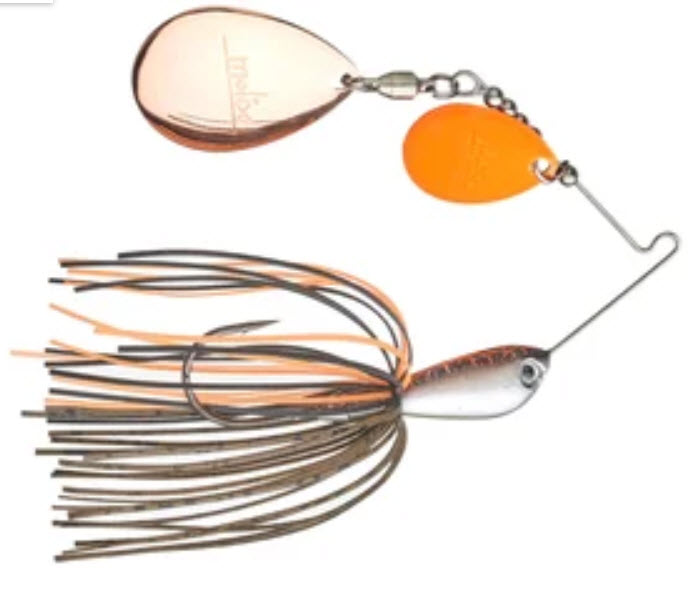 My spinnerbait is a Molix Water Slash in the 3/8 or 1/2-ounce model. If the water's clear or only slightly stained, I fish willow leaf blades. If it's dirty — often the case in the spring — I go with Colorado blades. Color is determined by the forage and the water. Go natural in clear water and bright when it isn't so clear.
It shouldn't surprise you to hear me say that I fish my spinnerbaits at a medium to a slow roll retrieve. I just move it fast enough to turn the blades.
7. Vibrating jigs
I know, seven is one more than six.
The thing is, though, I couldn't make up my mind between a spinnerbait and a vibrating jig. They're both so good at getting me bites and covering water that it's hard to pick just one of them. So I didn't. I picked them both.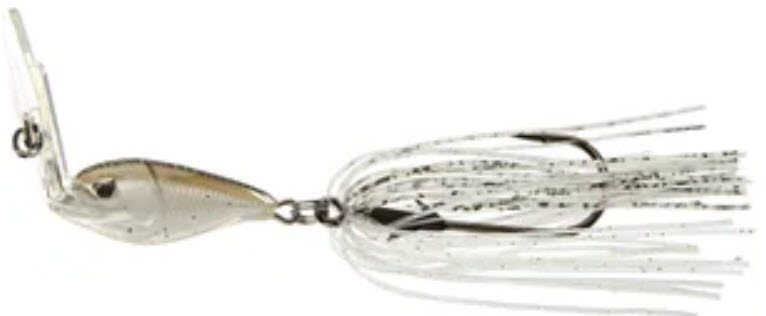 My favorite is a Molix Lover. It has a fixed lip which deflects it off cover. It's virtually weedless because of that. And, it has a free swinging hook on the back that moves the skirt around and a trailer, too, if you want to add one. Match the size and weight of your lure to the forage and the depth of the water you're fishing.
Fish it exactly like you would a spinnerbait.
______________________________________________________________________________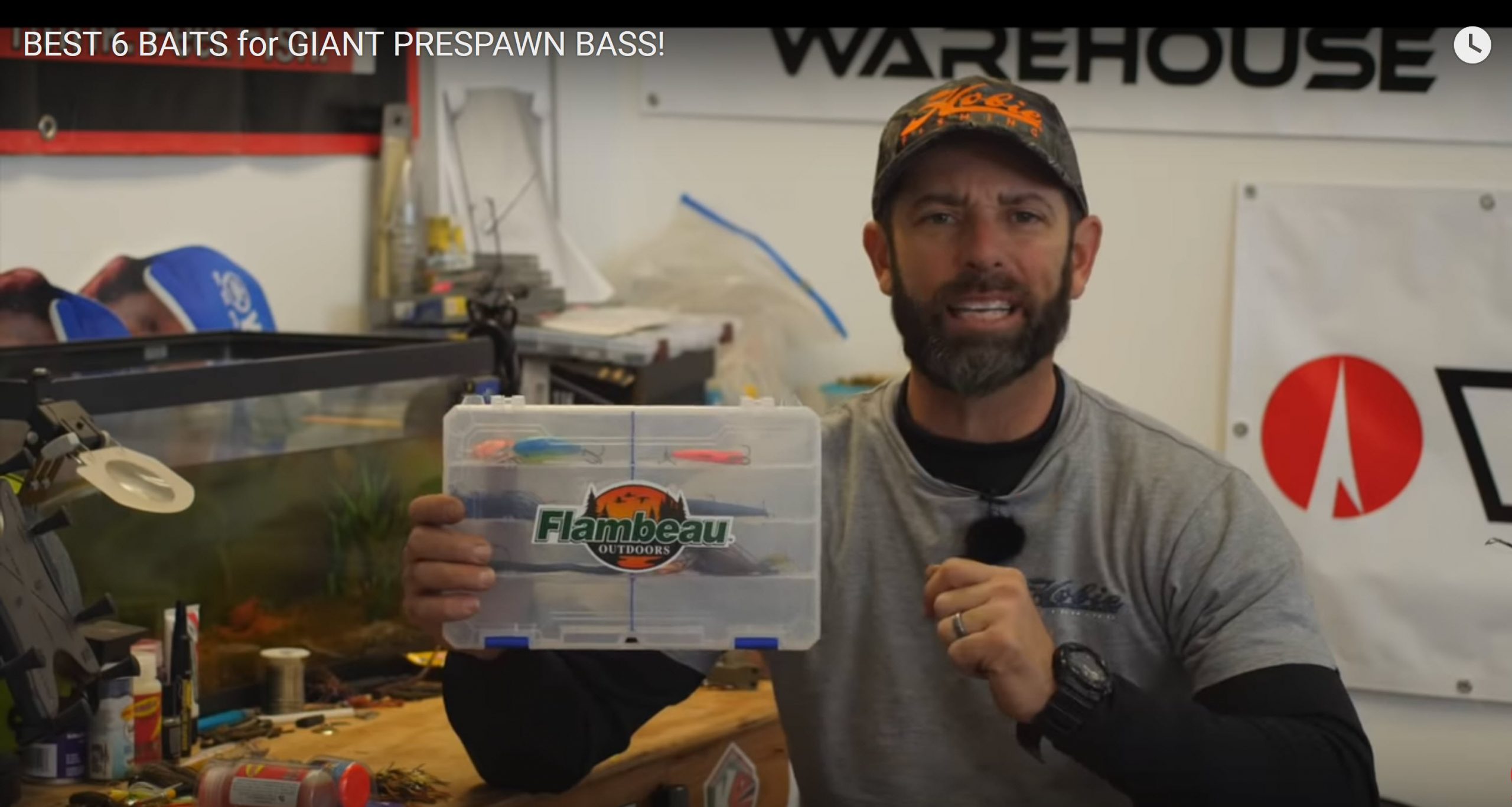 ______________________________________________________________________________
Like Ike on Facebook, and follow him on Instagram for fishing and fun content.
Subscribe to Mike's YouTube channel, Going Ike, to ensure you see every adventure video.
Return to Mike Iaconelli's website