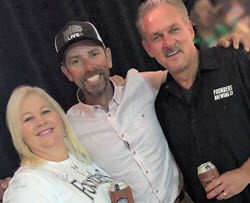 After the 2019 GEICO Bassmaster Classic presented by DICK'S Sporting Goods was over the Ike Live! Afterparty got underway. It was maybe the best ever.
It lasted from about 8:00 pm until 11:00 pm, or I should say that was the official time for it. The truth is that they finally ran us out of the hotel in the wee hours of Monday morning, and I didn't want to leave even then.
That's saying something because I'd just finished three days of grueling fishing and media events. Nevertheless, I was having so much fun that I didn't want to stop and probably wouldn't have except that our hosts finally said, "Ike, you gotta leave."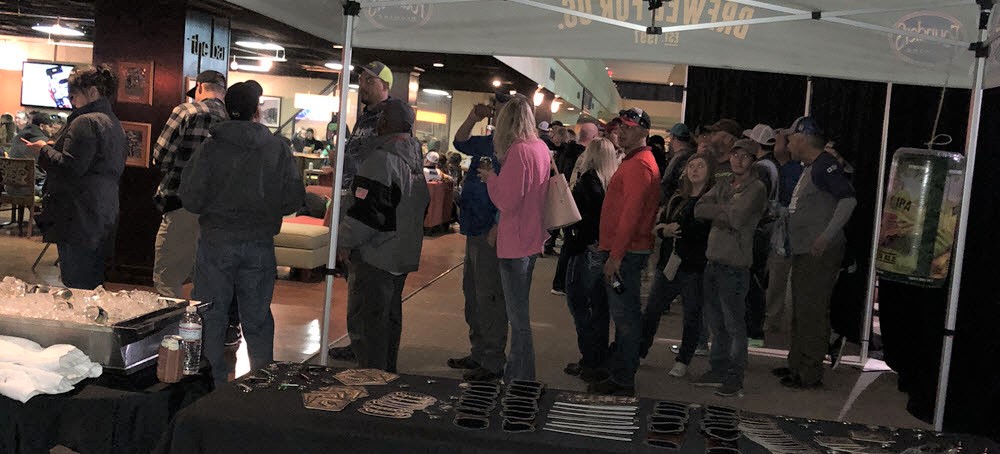 The biggest reason for my having so much fun was that I was operating at ground level. Most of the people there were fans of bass fishing and fans of the Classic. It was refreshing to meet and talk with them, and take a few selfies at the same time. We all had a good time.
I was really surprised, in a good way, to hear all the people tell me about their favorite episodes of Ike Live! That tells me that we have lots of viewers and that they like the show. That's a real morale booster. It's that ground level information I just mentioned.
In short, the party recharged my batteries. It's been an open secret that over the past couple of years I've gotten worn out from all the travel and time away from home. It's not that I didn't like my job. It was that I missed being home with Becky and the kids. I was tired of hearing stories about what they did. I wanted to see that stuff for myself and be a part of it.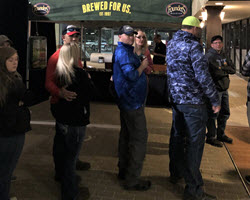 There were a few people who expected me to announce my retirement after last week. But instead what they got was an announcement that I have no thought of retiring. I feel good, Becky and I have worked out a plan for me to be home more and I'm looking forward to fishing competitively. It's all falling into place.
The only negative about everything was that I didn't get to work the show. It sounds crazy to say that, and I certainly would rather be fishing the last day than on the floor of the EXPO. But still, I really enjoy the fans. I worked the final day during the last Classic and as painful as it was not to fish it was refreshing to talk with fellow anglers and fans.
That's about all there is on this topic. I'd be out of line, however, if I didn't give a shout-out to Founders Brewery for their support of the party. We couldn't have put it on without their help. Thanks!
Next week we're going to talk about The Ike Foundation and how things went with it. That story is as positive as everything else I've had to say about the Classic.
____________________________________________
Like Ike on Facebook, and follow him on Instagram and Twitter to see weekly Vlog for Going Ike episode, along with fishing and fun content.
Subscribe to Mike's YouTube channel, Going Ike, to ensure you see every adventure video.
Return to Mike Iaconelli's website