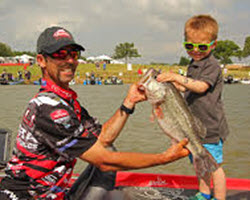 We had a huge success with The Ike Foundation at the Bassmaster Classic Expo presented by DICK'S Sporting Goods. I couldn't be happier with what Becky said about things. (I wasn't there because I was fishing all three days.)
As I'm sure most of you know, The Ike Foundation is a charity set up to get kids fishing early. The idea is that if we get them started early, when they're little, they'll fish all of their life. But, even if they don't, they always have positive memories of fishing and the outdoors. That'll keep them on our side even if they aren't out on the water.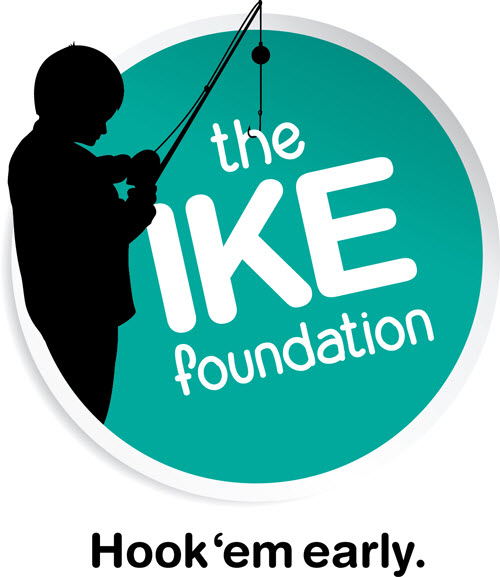 That's super important because the anti-types aren't going to go away and temporary wins for us won't guarantee final victory. We have to work at preserving this wonderful sport every single day — no exceptions.
So anyway, we had great support from the fans and from our sponsors, Toyota and Pure Fishing. They understand the importance of bass fishing and, frankly, they put their wallets in front of their mouths.
I'm told that the Paint-Your-Own-Bait booth was an especially big hit. That's where the kids paint and design their own baits. They can do anything they want. Well, pretty much anyway. It's interesting to see what they come up with. Some of it is really creative and some of it is really realistic.
Another thing is that we gave away 500 Flambeau tackle boxes with Ike Starter Kits in them. I'm especially proud of that program. It's one thing to talk fishing. That's all well and good. What we do, however, is give them the basic starter tools they need to go out and actually catch a fish. That matters even more.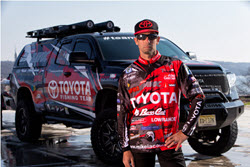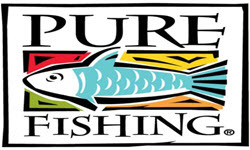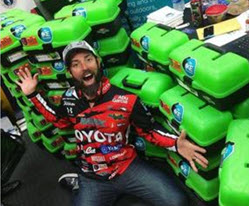 The final thing I want to do here is remind everyone reading this that The Ike Foundation is a real charity that relies on the support of our sponsors, our fans, and the entire fishing community, really.  There are lots of volunteers who generously donate their time and resources and all the proceeds of The Foundation go right to the kids. 
Out website is at https://theikefoundation.org.
If you can help us by becoming an amBASSador, pledging to take a kid fishing or contributing anything, please do. And sign-up for the newsletter, too, to learn about the events and groups we sponsor. There are several things scheduled for this year. There's plenty of opportunity. And, we're an IRS registered 501(c)3, non-profit foundation. Gifts to the Ike Foundation are "fully tax deductible to the maximum extent allowed by law."
Our mission is to get more kids fishing and in the outdoors, especially youth in areas where those activities are not readily available. Help us if you can.  We appreciate your help!
We're done with the Classic roundup. Next time we'll catch a few bass.
______________________________________________________________________________
Like Ike on Facebook, and follow him on Instagram and Twitter to see weekly Vlog for Going Ike episode, along with fishing and fun content.
Subscribe to Mike's YouTube channel, Going Ike, to ensure you see every adventure video.
Return to Mike Iaconelli's website