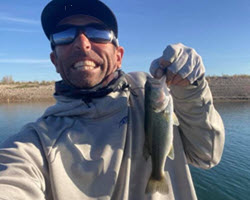 The hottest new bait on the market is the Berkley Powerbait Gilly Swimbait. We won Best of Show at this year's ICAST with it, and for good reason. This bait is unbelievable. It has it all — natural colors and a swimming action second to none. I'm telling you, you can't tell the Gilly from a real baitfish when you see it in the water.

Not only does the Gilly look and act like the real thing, it's the right size, too. It'll come in a 90 mm, 110 mm and a whopping 130 mm size for those of you who are looking to boat a true giant. (I'm thinking that's all of us, right?)
They'll all be available this winter, maybe even before that. That's perfect timing because it's a great bait for winter and an even better one for late winter going on into the spring.
Here is the thing about the Gilly. It's designed to be rigged several different ways. One of the most efficient and versatile ways is with the side rig. Here's how you do it.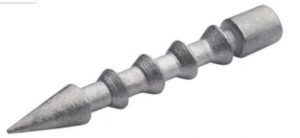 The first thing is to add a little weight to the bait so that it sinks. Take a VMC Neko Weight — 1/16 ounce — cut it down to about half-size and insert it through the chin of the bait. There's a small depression right under the lip that'll help you put it in the right spot.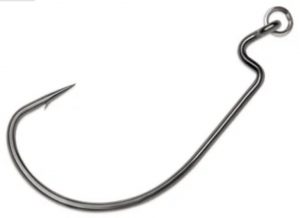 Next comes the hook. I use a 3/0 VMC Ringed HD Wide Gap Hook. Insert it through the mouth and bring it out a little ways. A little less than a quarter of an inch is about right.
Now comes the important part. Rotate the hook so that it's on the side of the Gilly. There's a slight indentation along the belly to help guide you. Run it through and out the other side. This is basically a Texas rig but instead of being on top it's on the side. When you're done, the bend of the hook will be straight out, off the side of the bait.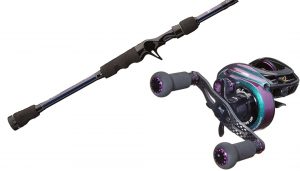 My choice of rods is an Abu Garcia 7-foot, 4-inch medium heavy IKE Power Series Rod. Any Abu Garcia REVO reel will work as long as it's spooled with 17-pound-test Berkley Trilene 100% Fluorocarbon line.
There's no bad way to fish a Gilly. It's that good. Just cast it out and crank it back. Adjust your speed and depth to what the fish want and you'll be good to go. The Gilly will do everything else that needs to be done.
________________________________________________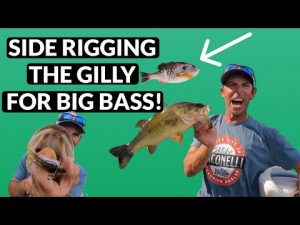 Like Ike on Facebook, and follow him on Instagram for fishing and fun content.
Subscribe to Mike's YouTube channel, to ensure you see every adventure video.
Return to Mike Iaconelli's website