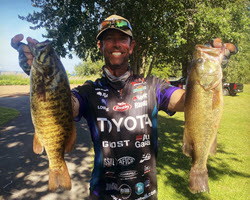 One of the coolest soft plastic rigs out there is known as the "Jika" Rig, but what it really consists of is a non-leadered punch shot. They're the same thing, but no matter what you call it, it falls somewhere in between a traditional Texas Rig and a Tokyo Rig – and there are times when it outshines them both.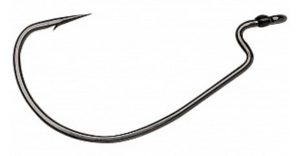 The great news about this rig is that you can make one at home without any hard-to-find components. In fact, you can build one in the time it takes to read this column. Start with your hook: You need one that has a ring already attached to the eyelet. Fortunately, VMC makes these, both the VMC Ringed HD (heavy duty) Wide Gap Hook for heavy cover and a non-HD version for more open water. The great thing about the VMC version is that the ring is welded. There is no gap or split for your line to slip through.

Next you need an open-eyed barrel swivel. Like the name suggests, the loop on one end of the swivel is closed and on the other side there's a little gap. Guess what? VMC makes that, too! There are lots of sizes and you can tailor your choice to the hook and bait you'll use, but for most purposes I like a number four or number five.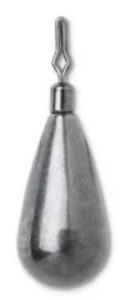 Finally, you need a dropshot weight. Pick whatever style you like. I'm a big fan of the teardrop shape, but you may prefer round or cylindrical weights. No matter what shape you choose, you'll want one with a round eyelet rather than a little line-cinching mechanism. Usually my weights range from 1/8 to 3/8 ounce, but the beauty of this rig is that you can go as light or as heavy as you want and need.
Now it's time to put it all together. Take the open end of the swivel and add the dropshot weight so it will hang down vertically. Then add the hook so it'll pull out straight. Now all you have to do is close that eye. Take your handy needle nose pliers and pinch down as hard as you can. That's it! You're done.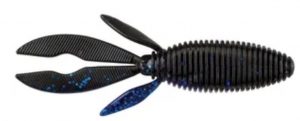 Well, there's one more thing you need to add, and that's the bait. Fortunately, this rig works well with just about any soft plastic you like – worms, lizards, craws. I especially like to use a beaver-style bait like a Berkley Powerbait Bunker Hawg or a Maxscent Creature Hawg. This rig gives it a lot of freedom of movement.
Just like the Tokyo Rig, one great thing about the Jika Rig is that the weight is not attached to the hook, so when that big bass grabs your lure and you set the hook, it's just hook. There's nothing to get in the way of penetration.
This rig really excels when you want your bait right near the bottom, but just a little bit above it. For example, I use it in silty bottoms, around root systems, and in gravel or chunk rock. It rides a little bit higher than your Texas Rig, and that puts it right where a big fish can see it. Give it a try!
___________________________________________________________________________________
Like Ike on Facebook, and follow him on Instagram and TikTok for fishing and fun content.
Subscribe to Mike's YouTube channel, to ensure you see every adventure video. (Download the YouTube app on your phone and the videos will come to you automatically.)
Return to Mike Iaconelli's website