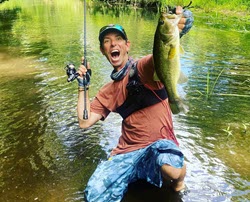 Whether you're trying to introduce someone new to fishing or you are a beginner yourself, the key to building a long-lasting love for the sport is to keep it fun. After all, that's why we're out there. This is particularly true when you're trying to get kids involved. Fishing is an opportunity for them to build a lifelong passion through discipline and discovery.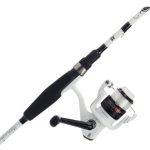 I've already written about the tackle you need to get kids started. It doesn't have to be anything fancy – just some light rods, bobbers and tube jigs. That bobber makes it a very visual experience which gets their senses heightened.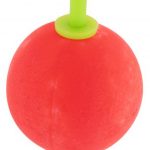 Fortunately, I have two great sources of information about what makes fishing fun in my own home: my son Vegas and my daughter Estella. I walked a fine line in introducing them both to fishing – I wanted them to love it as much as I do, but I didn't want to force feed the sport and turn them off. I think I've done a pretty good job, especially because there are different things that keep them involved.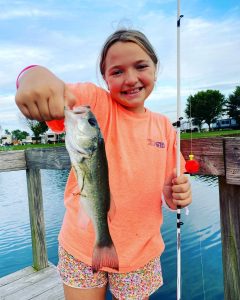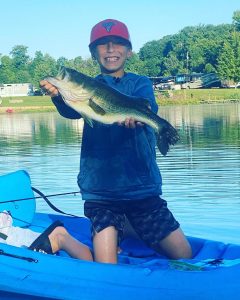 Vegas says that he loves competing with other kids. That gives him goals and targets. Sometimes they'll compete to catch the most fish, or the biggest fish, or the most species. At our home lake it's fun to try to catch the "South Jersey Slam."
Estella says that she loves being out in nature, seeing the various birds flying and turtles swimming around. Sometimes we'll make a game out of it. We'll count the different types of animals that we see, or try to see something new altogether.
Both kids say that they like the feeling of fighting the fish. There's a physical element of the sport that makes it invigorating. Giving them the skill set to do everything on their own adds to their sense of accomplishment.
__________________________________________________________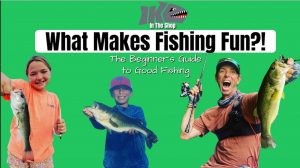 Like Ike on Facebook, and follow him on Instagram and TikTok for fishing and fun content.
Subscribe to Mike's YouTube channel, to ensure you see every adventure video. (Download the YouTube app on your phone and the videos will come to you automatically.)
Return to Mike Iaconelli's website