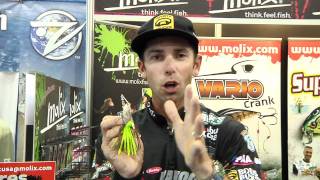 The thing about spinnerbaits is that they are versatile. I know that you've heard and read things that say they've been replaced by other lures. Nothing could be farther from the truth. They've caught bass for decades and they'll be catching them for decades into the future.
One of the best things about a spinnerbait is that it can be fished on the fall or horizontal. I'm partial to the horizontal presentation and it works best in the fall and early winter, so I'll talk about it.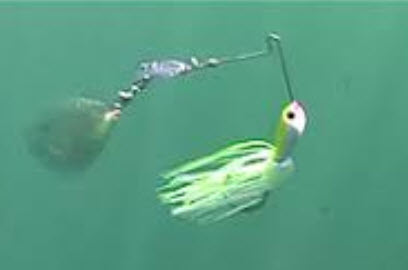 Lots of times you'll see baitfish on top in the early morning before the sun gets too high or in the late evening after the water has warmed. But then, after just a little while, they'll drop down in the watercolumn. A spinnerbait is the perfect weapon for attacking this scenario. You can crank it up near the surface when the baitfish are there and then drop it down as they drop down.
This is critical because remember what I said in the first part of this series: Baitfish are the most important part of fall and early winter bass fishing. They matter more than anything else. All the bass want to do right now is eat.
Another great thing about spinnerbaits is that they can be easily customized. Grab a neutral head and change the skirt color to match the forage or the water conditions. You can do this in a couple of minutes without breaking the rhythm of your casting. I do it all the time.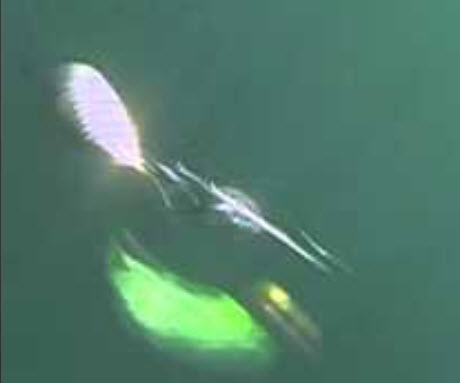 Another easy thing to do with them is change the blade size to match the size of the baitfish. If they get bigger up towards the headwaters, put a bigger blade on the bait you're fishing. It'll look right to the bass. You can do the same thing in reverse if you run into a place with tiny baitfish.
This might be the most important thing of all about a spinnerbait. Matching the hatch isn't just about color and action. It's also about size. In fact, in some cases that's the most important thing.
At this time of the year I usually use willowleaf blades. The water's clear in most places so I'm more interested in flash than I am in thump. I like silver in real clear water and gold in water that has a tiny bit of stain to it. If the water happens to be more heavily stained, I'll go with a Colorado blade but that doesn't happen very often.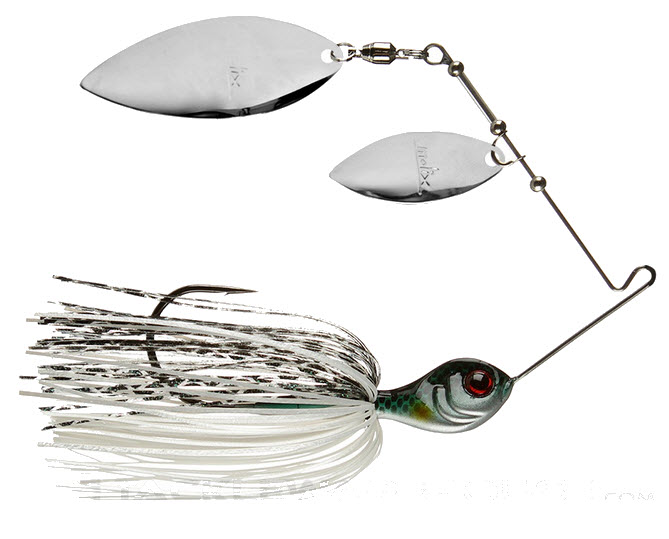 I prefer Molix spinnerbaits. They're well built — they hold vertical at any speed — and can be easily customized. If I want just a touch of vibration and some size, I'll fish a Venator Double Willow model. It's offered in 1/2 and 5/8 ounce weights and in 11 colors.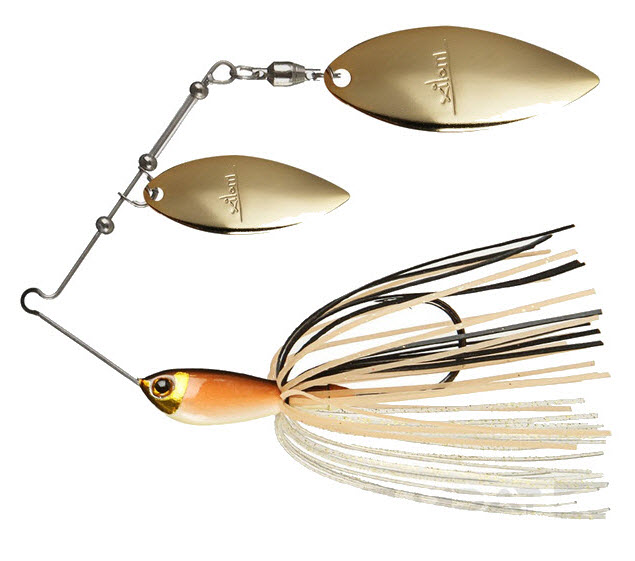 If I'm less concerned about vibration and want something a little smaller, I'll fish the Water Slash Double Willow. It's available in 3/8 and 1/2 ounce weights and in 13 colors. On those rare occasions when I want some real thump I'll grab a Venator Water Slash Double Indiana. It weighs a 1/2 ounce and comes in four colors.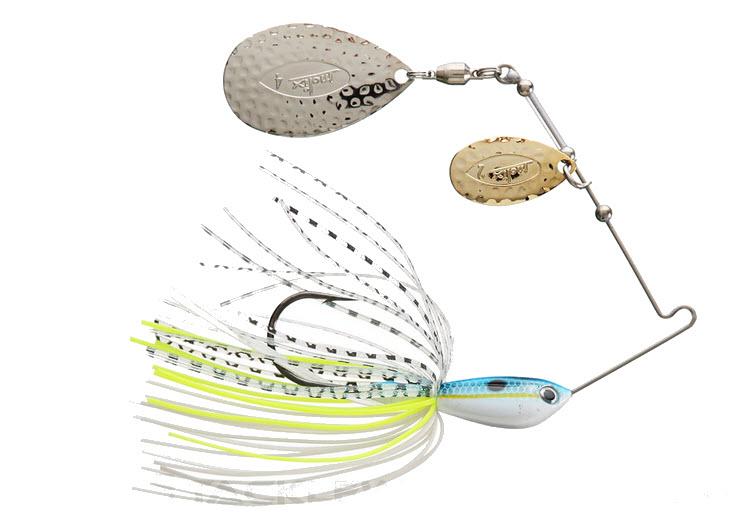 But remember: You don't need all of these lures. You can make a new looking lure with a simple skirt and blade change. That what makes them so great.
These baits aren't old school and they aren't timeworn. They're top-notch lures used by top-notch anglers. Fish a few this year. See what you think.
____________________________________
Here's a little more about spinnerbaits:
And here's the Water Slash Double Indiana by Molix.  Watch this thing move!
__________________________________________
Like Ike on Facebook,  and follow him on Instagram and Twitter to see weekly Vlog for Going Ike episode, along with fishing and fun content.
Subscribe to Mike's YouTube channel, Going Ike,  to ensure you see every video.
Return to Mike Iaconelli's website videos.