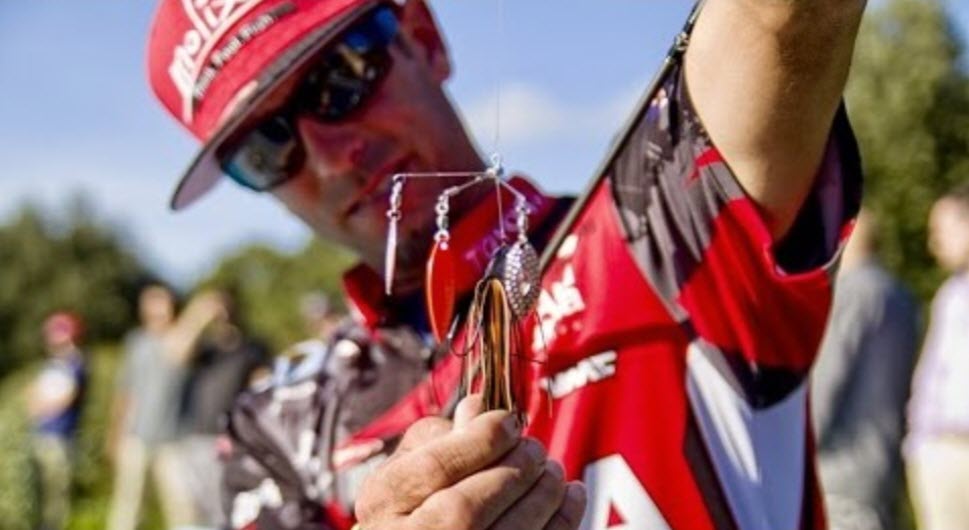 Sometimes one or two blades isn't enough on a spinnerbait, especially when they're turning one behind the other. For those times I worked with Molix to design the Mike Iaconelli Lover Triple Willow spinnerbait.
It's design is unique. It has three arms running from the head of the bait back to three blades that are turning alongside each other, but not eating into each other. The idea is to make something that looks like a small school of baitfish that's ripe for the taking. It's not wrong to call it a small umbrella rig or to say that it's a three dimensional version of a two dimensional lure that's been around forever.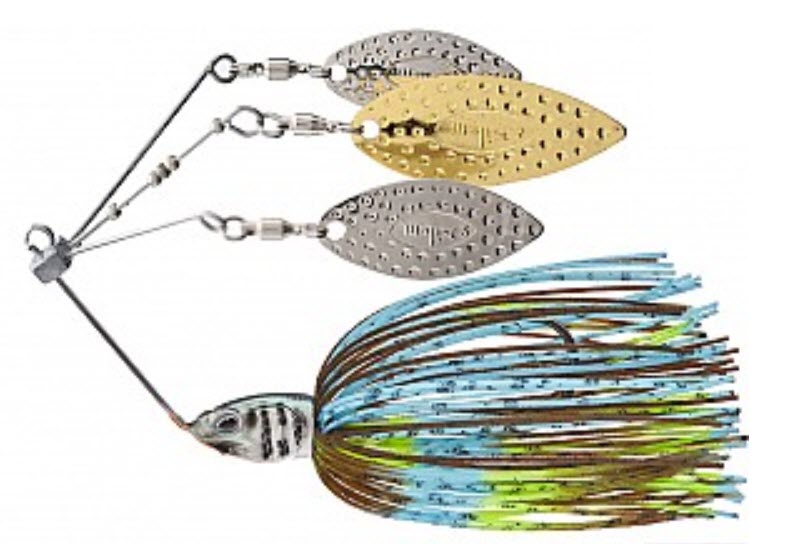 In the Bassmaster Elite Series this bait is illegal. And, I'm sure it's illegal in some others. Why is a mystery to me, but I pride myself on telling things right. That doesn't mean, however, that you can't fish it when and where it is legal no matter if that's in a tournament or when you're just out fun fishing.
This bait comes in one size only — 1/2 ounce — and in eight colors. I fish the minnow looking color that's the closest to the forage where I'm fishing. It seems reasonable to me that if it's supposed to look like a school of baitfish it should match their color.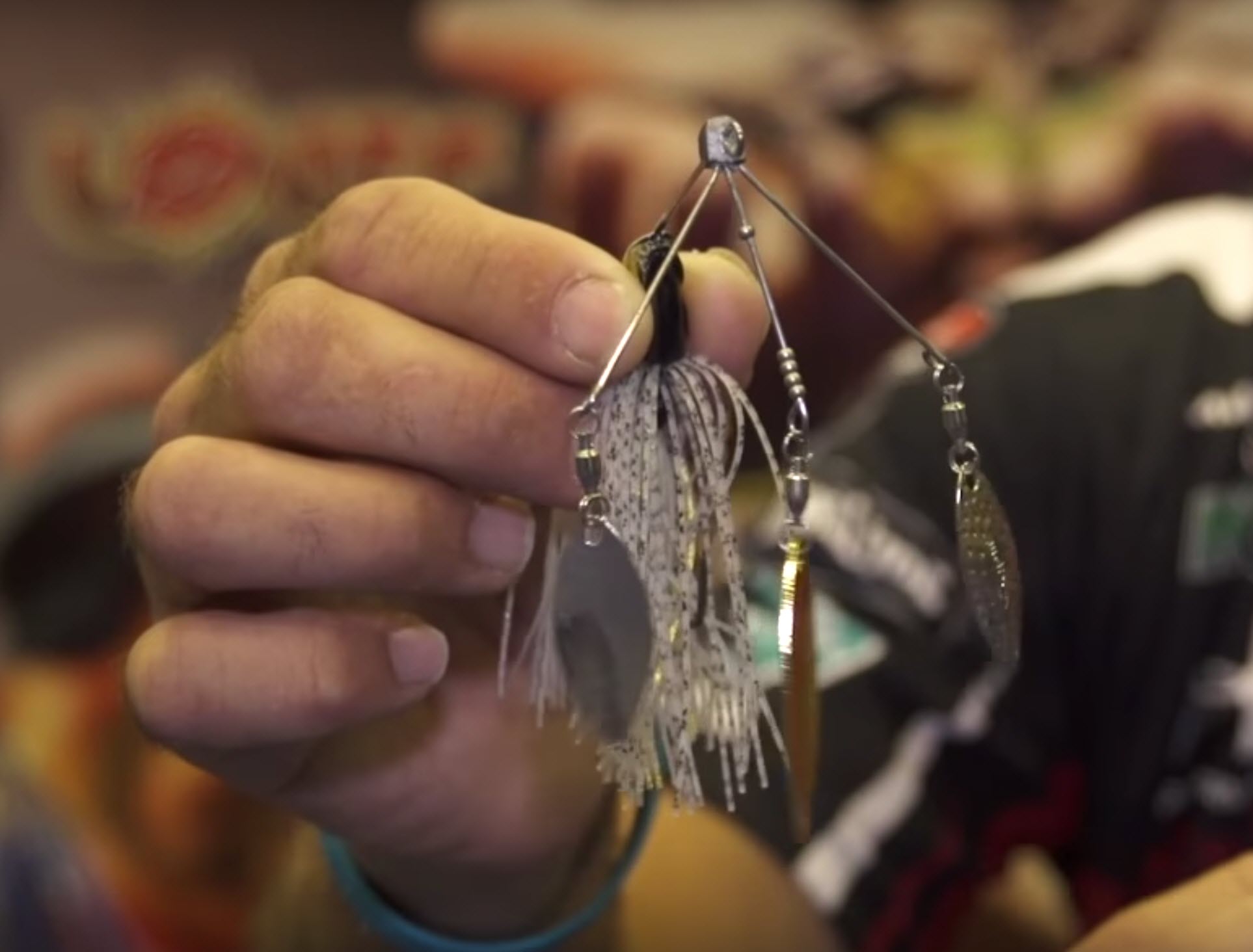 The blades are attached with super high-quality ball bearing swivels so you can change sizes quickly if that's necessary where you're fishing. See Part 3: Spinnerbaits of this series if you want to know my thoughts on when and why you should do this.
This bad boy will catch bass. Pick up a couple of them and find that out for yourself.
____________________________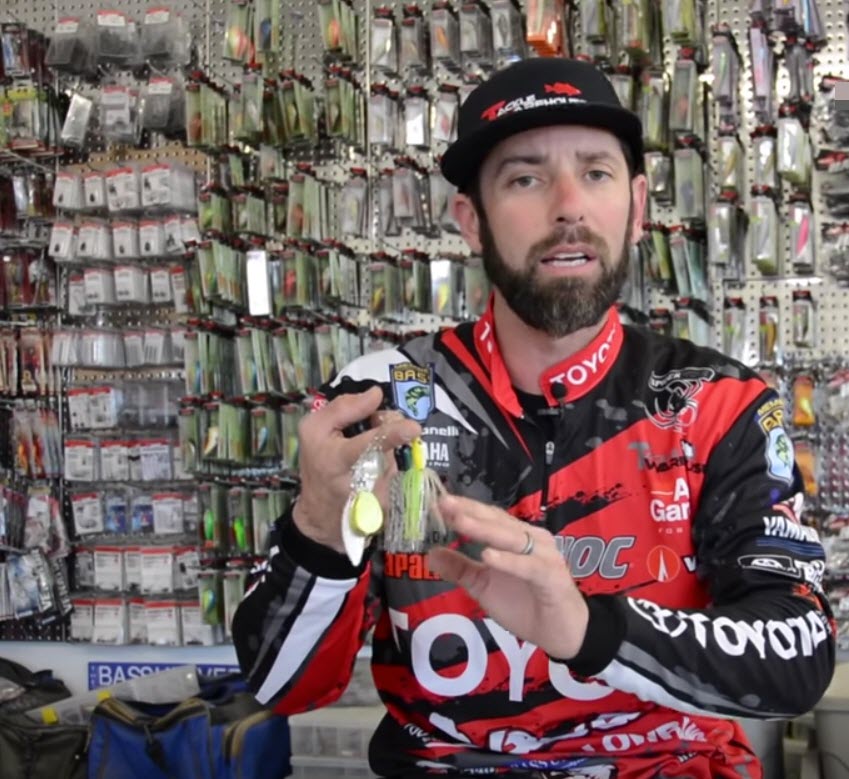 Hear Mike talk about which blade to use in which conditions.
____________________________
Like Ike on Facebook,  and follow him on Instagram and Twitter to see weekly Vlog for Going Ike episode, along with fishing and fun content.
Subscribe to Mike's YouTube channel, Going Ike,  to ensure you see every video.
Return to Mike Iaconelli's website videos.