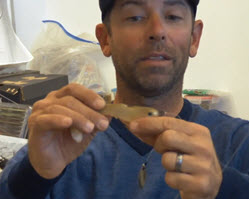 I've got this new rig that's absolutely going to put more bass in my livewell next year, and it'll do the same for you. It's the bait chaser rig. This thing is so simple of an idea and so simple to put together that I can't believe I wasn't using it years ago. It makes me wonder what I was thinking, or wasn't thinking.
Basically, it's a spinner blade on the line in front of your lure. You can make it in two minutes in the boat with things you already have.
All you have to do to make it is slip a sinker stop up your main line coming off your reel, run a spinner blade up the line and then secure it in place with another sinker stop. After that, tie on any lure you want. The result is a rig that looks like your lure is chasing a small minnow. And it doesn't violate any multiple hook rules you may have to deal with in your state or tournament circuit.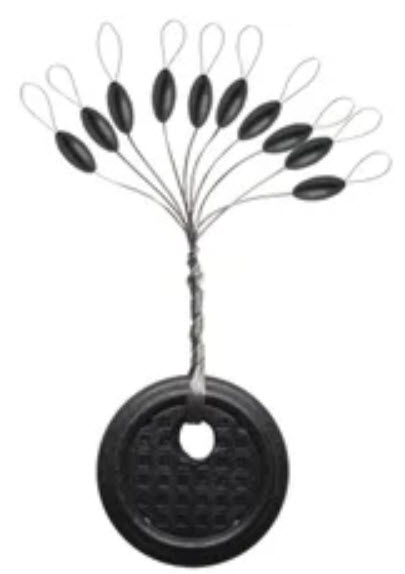 VMC sinker stops work the best. They grip the line real tight and stay in place. You can mess around with size if you want but I don't much bother with that. I use the medium or large size. They seem to hold the spinner blade in place without any problems. Spinner blades aren't as heavy as weights so you don't have to deal with any pressure or drag.
I am particular about my spinner blades, though. I only use Molix blades because they're the best and they come with super good swivels. I take most of my blades and my swivels right off my spinnerbaits.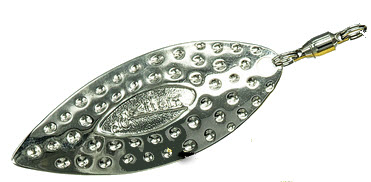 The trick to making this rig work is to remove the split ring or snap and use only the swivel. One ring should be attached to the blade. You can use a split ring here if you want. Your line should run through the other. When you're done you'll have a blade held in place between two weight stops. With a good, high-quality swivel you can hold the blade tight between the two stops. That won't hurt a thing.
I use No. 3, 4 or 5 willow leaf blades for my rigs. I think the longer profile makes them look more realistic. But you can use whatever gives you the most confidence. Most of the time I put the blade somewhere between 4 and 12 inches in front of my lure. That's far enough away that it won't foul the lure but close enough to make it look like a chase. But again, make your own decision.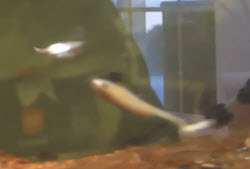 The first thing most anglers think about when they hear about this rig is that it should be used with a crankbait or a soft plastic swimbait. That's OK, I guess, but it's nowhere complete. The bait chaser rig will increase your bites with any lure you own. Put it in front of Texas rigged plastics, jerkbaits or a shallow running lure of any kind. There are no limits with the bait chaser rig.
Not everything in this sport of bass fishing needs to be technical, complex or expensive. Sometimes simple if best. This is one of those times.
____________________________________________________________________________ Like Ike on Facebook,  and follow him on Instagram for fishing and fun content.  Subscribe to Mike's YouTube channel, Going Ike,  to ensure you see every adventure video. Return to Mike Iaconelli's website Preview.