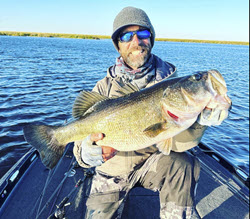 The jig has been a staple of bass fishing since before I was born, but there's one category of jigs that I've become extremely fond of in the past half dozen or so years that doesn't get a lot of love. They're called "micro jigs" and while we've long had compact versions of flipping jigs and casting jigs, these aren't just downscaled versions of those staples. They're a category all their own, and while I carry them in my boat all year long they're especially valuable in the winter. That's because they excel in tough conditions, including cold water.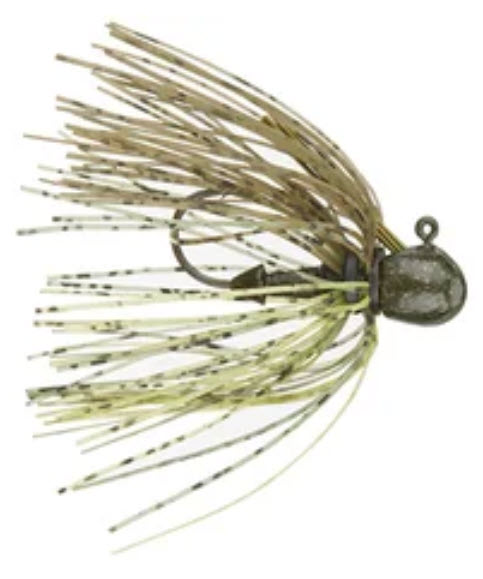 They also excel when forage is "micro" sized. This is a time of year when many bass turn to the small stuff. They're not always looking for a big gizzard shad or an oversized crawfish. Instead, some of them switch to easier meals like darters and gobies and even little bugs. Don't laugh! There aren't any hatches right now, so little larvae and nymphs make for easy pickings.
As this micro jig trend has gained steam, lots of companies have produced their own versions. I like the one from Missile Baits. It comes in 1/16 to ¼ ounce sizes, with thin strands on the skirt and a #1 or 1/0 medium wire hook. Some of the jigs come with built-in fiber guards and others don't.
What I like about Missile's version is that it comes in a two-pack, and the fiber guards are included unattached in the package. There's a hole drilled in the head for them, so if you decide they're necessary you can make a quick adjustment with a dab of Super Glue. A lot of times in the winter I'll be fishing around sparse cover or no cover at all, like gravel banks or slick bottoms. Then I strongly prefer to go with no fiber guard because I believe that fishing without one helps my hookup percentage. When I'm in moderate to heavy cover, though, like docks or brush, it may prove absolutely necessary. In that case, I can add one very quickly.
The real key to this bait is what it does, compared to other wintertime finesse techniques. There are certainly plenty of good ones out there like the Ned Rig and the shakey head. Just like a Ned Rig, the micro jig works best when it's dragged along the bottom. I just cast to where the fish are, places like 45-degree banks or channel swings, and then slowly drag it back, raising the rod from 3 o'clock to 12 o'clock.
Here's where things get different, though. When I hit a piece of cover, I stop it and let it soak. Another lure might sit there and do nothing, but in this instance the skirt breathes. It expands, and even though the lure is technically motionless, it looks like it's still moving, even without current. That's why it's so good. Even when the fish have lockjaw—when they're completely lethargic—when that skirt expands they've got to eat it.

Just like with a regular flipping or pitching jig, I never fish the micro jig without a trailer. There are two basic types that I depend on, based on the conditions. When it's brutally tough and the conditions are getting worse (think cold front), I just use the tip of a straight-tailed worm or a soft stickbait, just a nub. One of my favorites is the Berkley 4-inch Maxscent General. I take my scissors and cut off a piece of the thin end to use. It adds a little bit of extra body and helps the skirt to fully pulse out. Additionally, that Maxscent is an added strike attractor.
When conditions are improving, like in a pre-frontal scenario, I want a little bit more movement out of my trailer. In that case, I'll take the back quarter of a Berkley Water Bug. It has two little "rabbit ears" on the back, so it acts like a micro version of a chunk-style trailer. Thread it on and let it do its thing. When they're more active and biting better, it'll get you a few more bites.

As for colors, I always want to match the prevalent forage, so I keep things very basic. When I want to imitate a crawfish, I lean on green pumpkins and browns. When they're eating bluegills and minnows, I like watermelon or regular pumpkin. When bugs are on the menu, straight black gets the call. Finally, if shad is the mainstay baitfish, then I'll mix in some smoke or white. That's it. I know there are lots of subtle variations out there, but don't overthink it.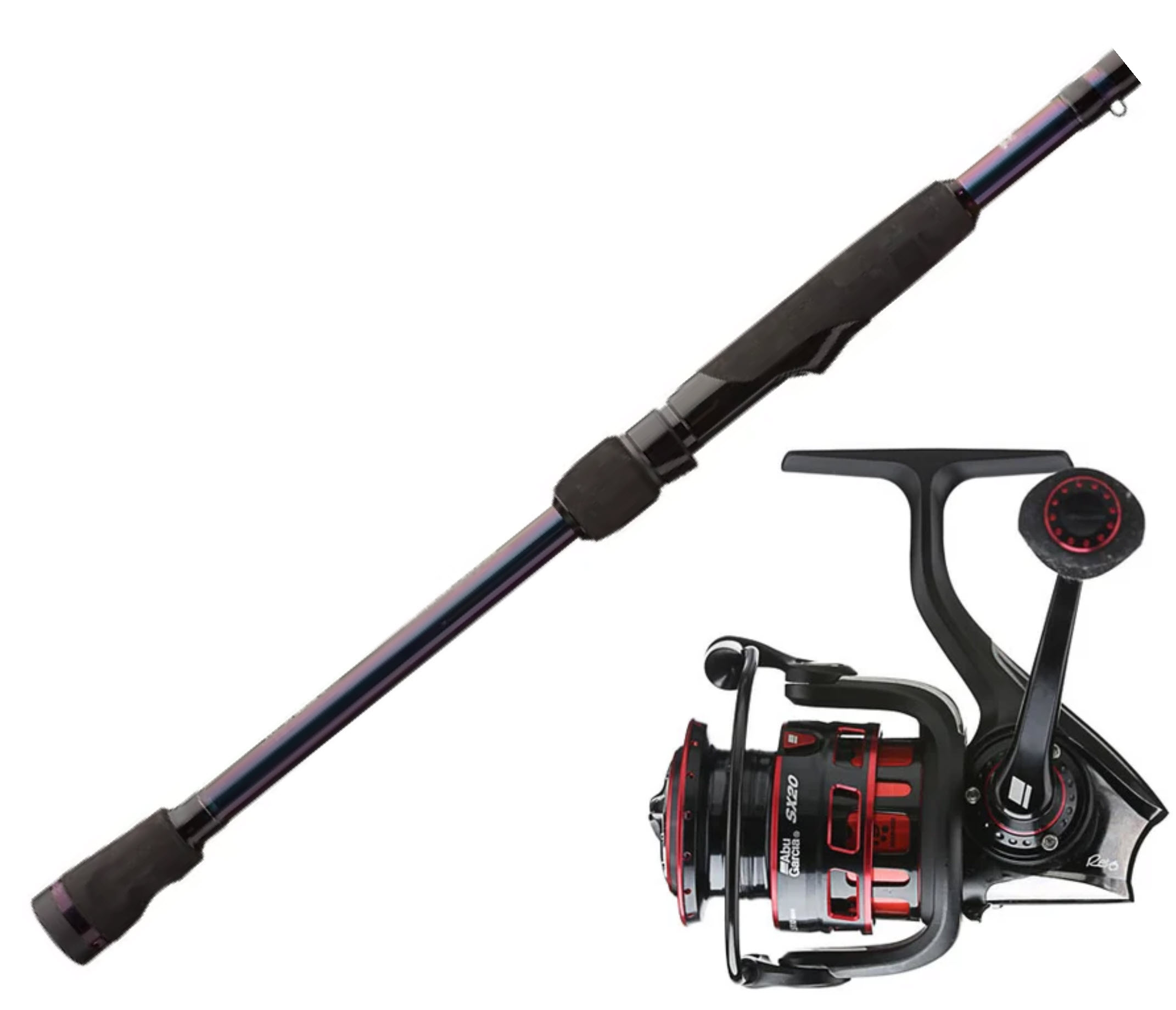 Finally, leave the baitcasting gear at home (or in the rod locker) when fishing these jigs. They're small – hence the name "micro" – and you want to be able to cast them and feel them. Furthermore, you want them to behave super-naturally. I use a 7' to 7'6" spinning rod with a 30 size Revo spinning reel. I do strongly recommend that you use a braid-to-fluorocarbon combination as your line choice to maximize invisibility and minimize stretch. That's especially true if you're fishing deeper or in and around cover. You need to be able to reel into the fish to get a good hookset. I like 10- to 15-pound test X5 braid with a leader composed of 6- to 10-pound test Trilene 100% Fluorocarbon. I'll use a leader from 18 inches to 3 feet, longer when the water is clearer and shorter when it's stained.
I'm definitely not telling you to discard your other finesse techniques. They're all a part of the system for maximizing winter fishing. Nevertheless, if you can work a system of micro jigs into your cold-weather fishing there will be times when it will be the best tool in your tackle box.

_________________________________
Like Ike on Facebook, and follow him on Instagram and TikTok for fishing and fun content.
Subscribe to Mike's YouTube channel, to ensure you see every adventure video. (Download the YouTube app on your phone and the videos will come to you automatically.)
Return to Mike Iaconelli's website