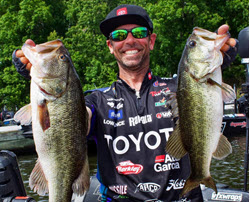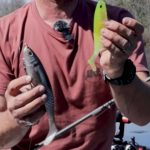 Over the past few months, the Berkley Cull Shad soft swimbait has gotten a lot of buzz. Even before it was introduced, a lot of guys at the pro level were experiencing some big catches on it and the cat got out of the bag early. (Pre-order Now Available.)
First, the basics. It comes in two sizes. There's a 6-inch model for when bass are feeding on smaller forage like little shad, herring and juvenile perch. There's also the Big Mama, an 8-incher for when they're eating gizzard shad, big shiners, trout, hitch and other larger bait. Both of them come in 12 colors, including some amazing HD patterns.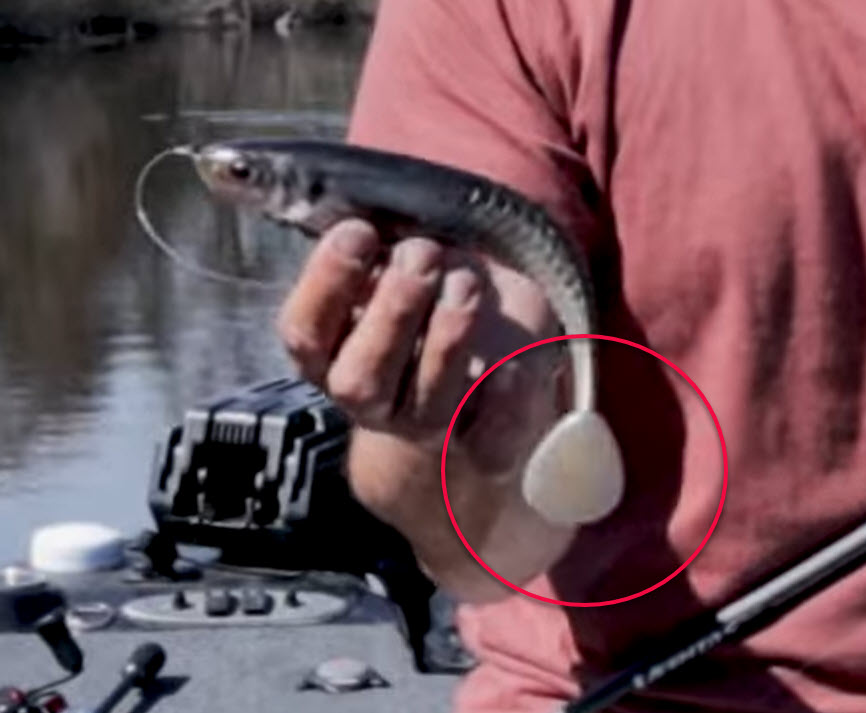 The Cull Shad may look similar to some other swimbaits on the market but there are several key features that make it unique. It's definitely not a "me-too" bait. First, there's the molded boot tail, which is broad to pick up a lot of water and generate movement. It's connected with a super-soft rear section that's made of honeycomb material. That provides several advantages. The first is that it's highly flexible for maximum action while retaining incredible durability. The second is that when a fish bites it collapses so they're more likely to get hooked.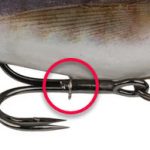 Another distinction is the pre-rigged hook harness. It comes with two split rings, a barrel swivel and a properly sized treble. The real differentiator, though, is the little patented clip that holds the hook in place. That means you can skip it, roll cast it, or bomb it in clean water and the hook remains tucked into that belly. Then, when you get a bite, it easily pulls away, getting that heavy weight away from the body, and providing the fish with less leverage when it jumps.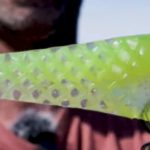 There are also three holes in the plastic in front of that clip, including one at the nose of the lure. These are little bullseyes for nail weights, usually 1/16 or 1/32 ounce. By inserting one or more of them you can change the running depth or action of the lure. I tend to use the middle one the most because it allows the bait to remain horizontal. With no weight, you can use the lure in 0 to 10 feet of water. With one, it's ideal for 10-15. With two, you can easily exceed 15, and so on. When you decide to remove one or more, the weight pops right back out.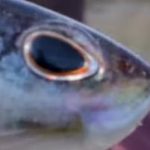 Another distinguishing feature is the lure's big eyes – a kill point. Furthermore, the inline line tie won't catch grass or weeds or slime and helps the lure run true.

When it comes to rods and reels, you likely already have what you need, the same rods you use for other swimbaits. With the 6-inch model I like a 7'3" medium heavy, and with the 8-inch I like a 7'6" medium heavy. You don't want a rod that's too stiff or whippy. It should have 20-25% tip and the rest will be backbone. I pair them both with low profile moderate to fast retrieve reels. A 7.1:1 is a good starting point.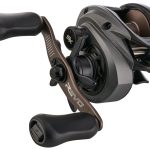 As for line, I employ the 80/20 rule. Eighty percent of the time I use straight fluorocarbon from 15- to 25-pound test. It's dense, it sinks, and it provides ideal action. However, sometimes when I'm around particularly thick, nasty cover, I'll use a main line of braid paired with an 18-24 inch fluorocarbon leader.
While there are endless ways to fish this lure, I primarily use three retrieves. The first is just a regular old chunk and wind, steady cranking. I do throw in pauses, but nothing crazy. That little kick is a trigger for them to bite. In ultra-clear water, I'll trigger them with speed. You can absolutely burn that Cull Shad and It will not blow out, especially if you add a nail weight. Keep your rod high and reel fast, and you can still add in occasional pauses. Finally, there's the slow roll. This is ideal in deeper water or when there's a little more stain. Add a nail weight, cast it out, keep your rod low and them barely reel it back. You'll see that it rocks a little bit more left to right. Once again, the occasional pause can help generate bites.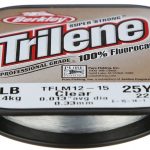 Finally, don't get caught in the trap of only throwing this lure in open water. If you're catching fish around logs, under docks or in lily pads, throw it there, too. It's an amazing tool that produces big fish under a wide range of conditions and scenarios.
_________________________________________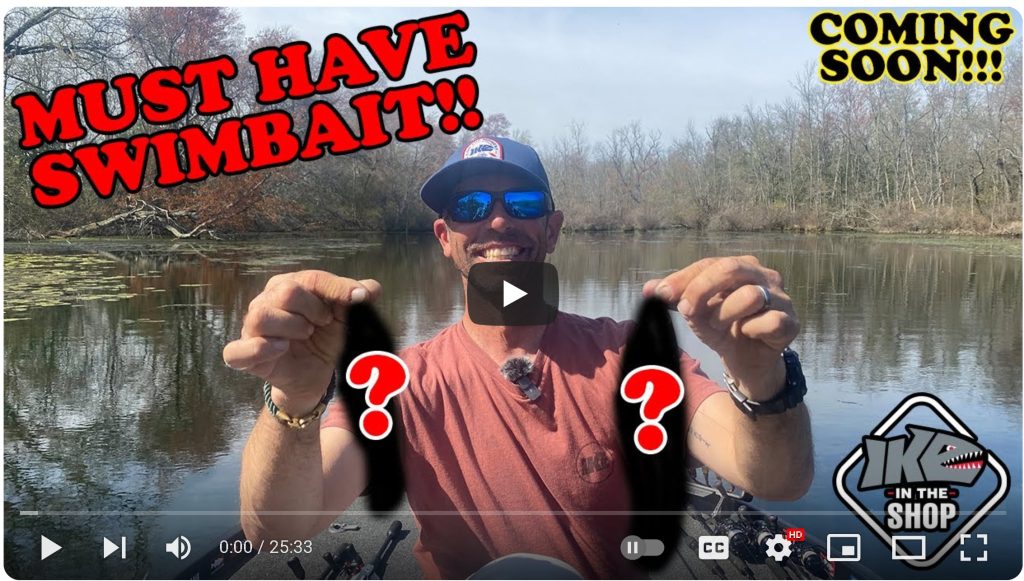 Cull Shad soft swimbait    
Pre-order Available Now!
_____________________________________
Like Ike on Facebook, and follow him on Instagram and TikTok for fishing and fun content.
Subscribe to Mike's YouTube channel, to ensure you see every adventure video. (Download the YouTube app on your phone and the videos will come to you automatically.)
Return to Mike Iaconelli's website