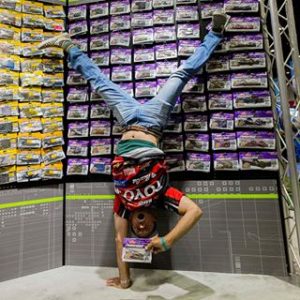 The new things that catch my eye at tackle shows like ICAST and really get my attention aren't the new colors, sizes or minor modifications to existing baits. Anybody can do that. I'm not saying that those things don't matter. They do, and they often make an existing product better. But the stuff that's on the cutting edge of bass fishing is what gets me going.
Berkley's PowerBait Maxscent soft baits are in that category. They'll be a game-changer. I'm sure of it.
You'll notice I called it a soft bait, not a plastic bait. The reason for that is that the Max Scent is a kind of hybrid between Gulp! and PowerBait. That's the way I like to describe it, anyway. I'm an angler, not a scientist so what I say will be from a fishing perspective. Please keep that in mind.

Basically what Berkley did was combine the pliability, natural feel and scent holding properties of Gulp! with the wide variety of shapes and colors that are available with their PowerBait lures. The result was a bait that's available in eight shapes and 10 colors.
The shapes range from a creature bait to different types of worms and a jig trailer. There's even a minnow and a grub. The colors range from black to purple along with a whole host of natural looking watermelons and green pumpkins. With 80 choices there will be something every bass will like. I can guarantee it.

                                                              PowerBait Max Scent Soft Baits
The PowerBait Max Scent is an amazing innovation. This stuff is soft, pliable and will hold its shape without any memory for a long, long time. At the same time it has a scent that lasts for hours in the water and gets stronger when the fish bites it. The result is something that the fish literally don't want to spit out or reject. They never realize it isn't real.
If that wasn't enough, another thing is that it doesn't dry out in the boat. You can leave it in the sun for hours. When you pick up your rod it'll be plenty flexible. It'll look and act like a fishing lure rather than a potato chip.
My gut reaction is that I'll fish the Max Scent lures much like I fish Gulp! or traditional PowerBaits. That'll be a subject for another day, however.  Once I've had a chance to fish with it around the country and in all sorts of weather I'll post a full report.
Right now I just want to encourage everyone to order a pack or two and give them a try. They're available for pre-order right now at Tackle Warehouse and are expected to be available by fall. Don't wait too long. They'll go fast.
___________________________________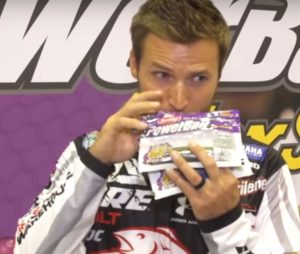 Justin Lucas talks about the Berkley PowerBait Maxscent soft baits.
_____________________________________________________________________________________
Like Ike on Facebook,  and follow him on Instagram and Twitter to see weekly Vlog for Going Ike episode, along with fishing and fun content.
Subscribe to Mike's YouTube channel, Going Ike,  to ensure you see every video.
Return to Mike Iaconelli's website videos.