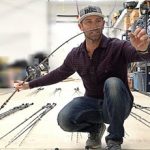 Last time we talked about the two rods in my Abu Garcia Ike Delay Series that are designed for twitching techniques. This time I want to cover the other five models. I'll detail what they're designed to do and why I recommend you take a close look at them when it's time for you to upgrade.
I may have mentioned this before but it's important enough to repeat: The name Delay was no accident. The idea behind these rods is to make them hesitate just a little bit before you feel the bite and set the hook. But, I don't want you to get the wrong idea about that.
This is a big deal with treble hook lures. If you set the hook too quick, you'll get a shallow hookset or jerk it out of the fish's mouth. Neither one of those things will put it in the livewell or give you a long and thrilling fight. A tailwalk is a great thing to watch, but not when she throws your lure 20 feet off to the side.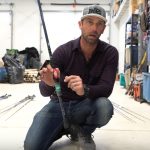 The first three of the five I want to cover here are designed with a 50/50 bend to them. The last two have a 60/40 bend. The reason for that is that the first three are for lighter lures that have less resistance when they're retrieved. The last two are for heavier baits that pull hard when you retrieve them.
The 6 foot, 6 inch model is designed specifically for squarebill crankbaits. It'll throw them easily and allow you to work them in and out of heavy cover, which is where you should be fishing them most of the time. It has a normal butt. You won't be twitching a square bill very often and you don't need a lot of leverage with these lures. A short butt doesn't do a thing for your fishing with these baits.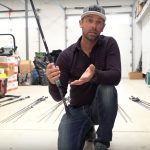 The 7 foot version is my all-around rod. You can do almost anything with it. It has a normal butt for the same reasons as the 6 foot, 6 inch model. It's a great choice for those who can only afford one rod or for those who want to try one of these out before they buy more.
My 7 foot, 3 inch design is for medium weight and medium running crankbaits. It has a longer butt that'll give you just a little more leverage. That makes a huge difference over the course of a long day's fishing.
The 7 foot, 6 inch rod is designed for heavy lipless crankbaits. With its longer length and longer butt you can throw one of those things a mile, and do it all day long without fatigue or muscle cramps.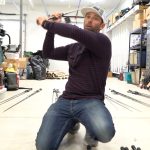 My final design is a medium heavy 7 foot, 11 inch stick that I designed specifically for deep-diving crankbaits. It's the perfect choice if you like to crank deep ledges, creek channels or main lake points with a Rapala Ike's Custom Ink DT Series Crankbait.
I designed the Ike Delay Series rods for specific purposes and for lures that are armed with treble hooks. They'll do exactly what anglers want them to do when they're on the water. I suggest you give one a try the next time you upgrade your tackle. And, they don't cost an arm and a leg. They retail for $149.99. ______________________________________________________________________
Which rod is right for you? In this video, Mike lists the specific baits that work with each rod, so you can match your preferences to the right rod.
Check it out. The Delay Series discussion starts at the 9:30 point.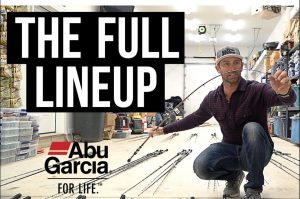 ____________________________________________________________________________ Like Ike on
Facebook
, and follow him on
Instagram
for fishing and fun content. Subscribe to Mike's YouTube channel,
Going Ike
, to ensure you see every adventure video. Return to
Mike Iaconelli's website