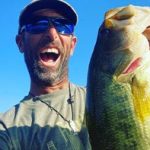 If you're a guide or an experienced tournament fisherman, you might have five, 10, 20 or even 30 fishing rods already. But what about those of you who are just getting started? Maybe you're a kid or someone who just wants to make a few casts in a neighborhood pond. Or perhaps you're on a limited budget. You don't need to have that many, but you do need to make sure that whatever you get is versatile.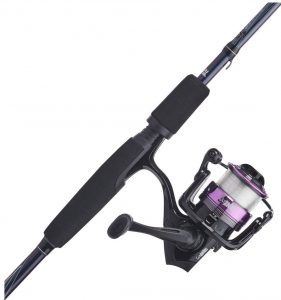 Before I dive into adult options, let me discuss rods for kids. This is really easy. For younger children, get a spinning or spincasting reel and mount it on a matching ultralight rod. If they've never cast before at all, get them the spincasting model – also known as a "push button" – because they're simple to operate and virtually bulletproof. Then again, a quality spinning reel isn't much harder to use. Pick out a rod to go with it if they don't come packaged together. The key is to make sure that it's not too long and not too heavy. Something in the 4- to 6 ½-foot range is perfect, and in a lighter action it'll make catching any fish really fun.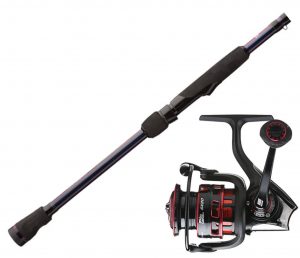 Adults can find one or two rods that cover a lot of different techniques. If you prefer only spinning or only baitcasting, that's fine, but I'd recommend that you start with one of each. Either way, remember that if you want a tool that does a lot of different things, keep everything middle of the road. For the spinning rod, that means a 7' medium-action version. By medium action, I mean that the top 40 percent of the rod has flex and the bottom 60 percent is backbone. That'll allow you to use it for finesse presentations and even certain power fishing techniques.
For your spinning reel, choose something from right smack in the middle of your preferred manufacturer's freshwater lineup. Usually that means a "30" or "3000" size. You'll want a gear ratio anywhere from 5:1 all the way up to 6.8:1. Again, that's the middle of the road approach, and your line should land there, too. Whether you choose monofilament, fluorocarbon or braid, 8-12 pound test is perfect.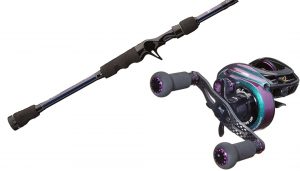 Again, you don't necessarily need a second combo, but I guarantee you that if you can afford one it'll make you a more versatile and more prepared angler. While the spinning rod favors more light line techniques, by supplementing it with a baitcasting rod you can more comfortably utilize power fishing presentations as well. Once again, I recommend a 7' medium-action rod because you can do a little bit of everything with it – topwaters, spinnerbaits, Texas Rigs and so on. It's long enough for "bomb casts" but short enough for close quarters fishing. You'll want to pair it with a low profile casting reel that fits comfortably into your palm. It should feature a 6.4:1 through 7.3:1 gear ratio, which again will enable you to do a lot of different things. Spool it up with 12 to 17 pound test line – if in doubt, in my opinion you cannot go wrong with 15 pound test on a baitcasting rod.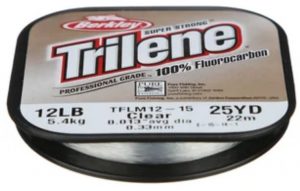 Remember, picking a rod doesn't need to be difficult, and you don't need to wait until you have 10 of them to enjoy a great day on the water. Start with versatility and middle of the road options and you'll be surprised how much success you can enjoy right off the bat.
________________________________________________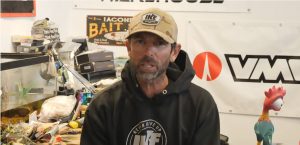 The Beginner's Guide to Rod Selection
_______________________________________________________________
Like Ike on Facebook, and follow him on Instagram and TikTok for fishing and fun content.
Subscribe to Mike's YouTube channel, to ensure you see every adventure video. (Download the YouTube app on your phone and the videos will come to you automatically.)
Return to Mike Iaconelli's website