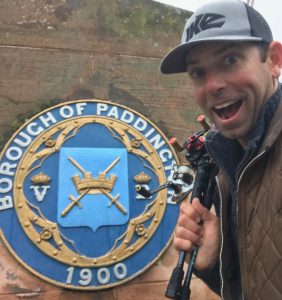 Ok, so we're in London, England, this time. This was the first time I've ever been there and I have to say that it's awesome, really cool for a guy from Philadelphia. I'm going to go back in the near future and take Becky with me. There's no doubt that she'll like it as much as I do.
Let's talk fishing: Our targets are English Pike, Barbel and European Yellow Perch. You saw most of it on TV last night but I'm guessing you'd like to hear a little more about exactly what we did and how we did it.
English Pike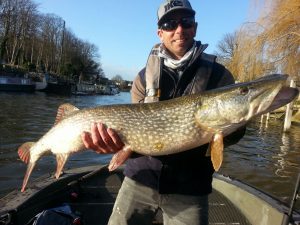 They are basically like our Northern Pike except that they live in England. A big one will weigh 30 pounds. A giant will tip the scales at 40 pounds, maybe a little more. There are reports, however, of some in the 50 pound class but those reports can't be verified. They're either too old or the scales weren't certified.

We fished the Thames River for them on this trip. It was cold and the fish were very lethargic. That made catching them a challenge,
but we did manage a few.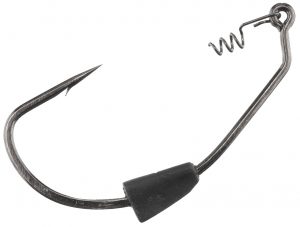 Our primary lure was a Berkley Powerbait Hollow Belly Swimbait — 6-inch version — rigged on a VMC Ike Approved Heavy Duty Swimbait Hook. The hook was a 5/0 and the weight was 3/8-ounce.
We used the big 6-inch version of the swimbait. These fish feed big so we wanted to match the hatch as close as possible
This was tough fishing. The only way we could get a bite was to slow roll the swimbait along, right on the bottom. And when I say slow roll, I really mean
s-l-o-w. It was just barely moving.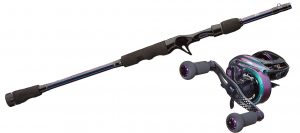 We managed to catch several with our best fish weighing 24 pounds. In the English Pike world that's not real big but it's not a dink, either. They fight hard even in the cold water. We had a ball catching them. It was a fun part of the trip.
My rod was a 7 foot, 6 inch medium heavy Abu Garcia Ike Power Casting Rod. I mounted a 6.6:1 Abu Garcia REVO Ike Casting Reel to it and spooled up with 17-pound-test Berkley Trilene 100% Fluorocarbon line.
Barbel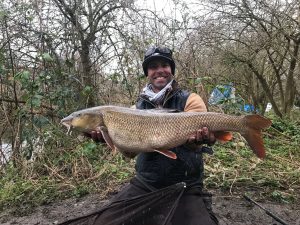 I'm guessing very few of you know much about the barbel. I didn't either until I went to London and fished for them. The best way I know to describe them is that they're kind of like a small carp. They like heavy current, feed on the bottom, and they don't bite artificial lures much. A good size one will weigh in the teens.
We went after them in the River Wandle just south of London.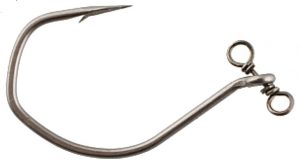 Our rig was basically a Carolina Rig, not really much different from what bass anglers fish with all the time. We used a No. 2 VMC Drop Shot hook, a sliding weight, a swivel and a stop. Our main line was 20-pound-test Berkley 5X Braided Line. We attached a short leader — something like 2 feet long — using Berkley Trilene 100% Fluorocarbon to it using the swivel in between the two.

Our bait: This is the part where I don't want you to laugh, at least not too hard. We used Spam. I'm telling you — it worked. A giant gobbled it up, I mean right now. You could almost hear her smacking her lips together in delight as she fought to stay out of our boat.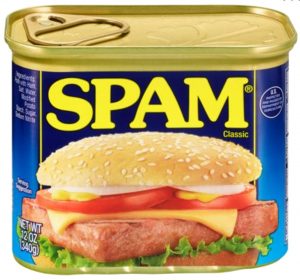 We only caught one but it was a true monster. We didn't put it on our scales but I'd guess it weighed in the high teens. It was definitely pushing 20 pounds.
Question: Do you think channel cats would eat Spam? I wonder…
European Yellow Perch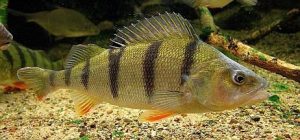 European yellow perch aren't much different from the yellow perch we have over here. They look about the same and have the same general lifestyle and feeding habits. But, there is one major difference. They grow much bigger than ours. A lot of them you catch will be in the 3 pound class and a true giant may go up to 6 pounds. You won't see that in the United States or Canada. Ours just don't grow that big.
We were cursed with a nasty cold front the day we went after them. That made the fishing really tough. We didn't catch any.
I'd like to tell you something different but, as you know, my shows are real, authentic in every respect. We don't fake anything. We're proud of that. And, we have tough days just like you. Every angler does. It's nothing to be ashamed of and it's nothing you should lie about. I won't, not ever.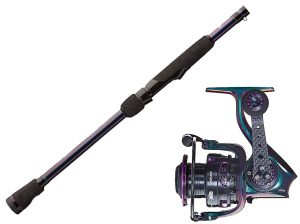 We fished the canals and waters around Canary Wharf. It's a really cool place — lot of shops and financial institutions. I have to say that visiting it was worth the whole trip to London.
I fished with a 7 foot, medium action, Abu Garcia Ike Finesse Series Spinning Rod and a 20 size Abu Garcia REVO Ike Spinning reel. I spooled my reel with 6 and 8-pound-test Berkley Trilene 100% Fluorocarbon Line — straight fluorocarbon — no braid, no leader.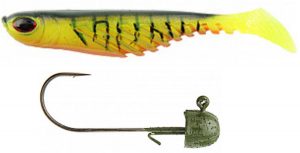 Our lure was a 3-inch Berkley Powerbait Ripple Shad on a 1/8 or 3/16-ounce VMC Finesse Half                                                             Moon Jig.
London is a really neat place to visit. It's historic, but modern at the same time. The fishing is good despite our struggles with the European Yellow Perch. It's different from what we have here in the States. And, if you decide to take some time off away from the water there's plenty of other things to do with your family before bedtime.
_______________________________________________________________________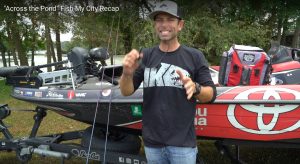 ________________________________________________________________________________