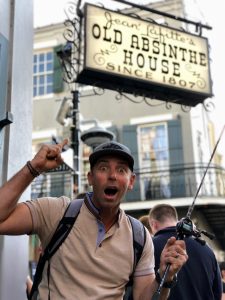 This trip was really special. As you probably already know, I won the 2003 Bassmaster Classic on the Louisiana Delta. I won't go so far as to say that it totally made my career but I will say that it's a huge part of it. If you want to be considered one of the best, you need a Classic title. I will be forever grateful to New Orleans and the surroundingarea for mine.
So anyway, when we arrived in New Orleans we had three species on our five day bucket list: Alligator Gar, Sea Trout and Bull Reds.
Alligator Gar
These things are about as ugly and fearsome looking as anything that swims, and they have a reputation as a trash fish. They're one of the oldest fish on planet Earth. Their existence dates back almost 100 million years. They are true prehistoric creatures.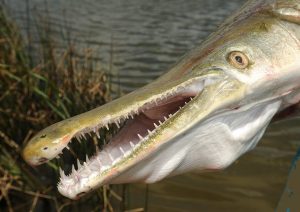 It's a shame that they have such a horrible reputation because in truth they fight hard and they aren't all that easy to trick. Their appearance grows on you, too. It's the prehistoric thing. I will admit, however, that once you've seen one up close you won't want to French kiss it.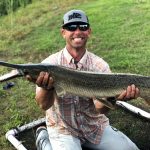 We targeted them in the freshwater canals around the city. I have no idea how many canals there are or how many miles they cover but I can tell you it's a lot. New Orleans always had a lot of them but after the flooding from the hurricane they made more to help control future flooding.At first we tried to catch ours with cut gizzard and threadfin shad. That didn't work. We switched to sunfish and bluegill and had much better success.
Our rigs were simple by bass fishing standards. All we did was tie a hook with our bait on it to our line below a bobber. Our main line was 20-pound-test Berkley 5X Braided Line. We attached a 2-3 foot leader of 20-pound-test Berkley Trilene 100% Fluorocarbon line to the main line with a 2/0 VMC Sport Circle hook.
Our rod was a 7 foot, 6 inch medium heavy Abu Garcia Ike Finesse Spinning Rod and our reel was an Abu Garcia REVO Ike Spinning Reel. We used the 30 size.
We caught two of these prehistoric beasts. One weighed about 10 pounds and the other around 100 pounds.
Awesome!!!
Sea Trout (Speckled Trout)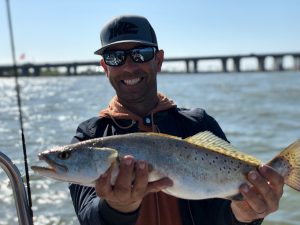 The area around New Orleans is considered to offer the best sea trout fishing in the world, and Lake Pontchartrain is considered to be the best within the best. That's where we fished.
Lake Pontchartrain is brackish. Sea trout like it salty. That wouldn't normally be a problem but there was a heavy rain just before we arrived. They pumped tons of freshwater into the lake which made it less salty. The sea trout didn't especially like that.
Nevertheless, we caught a few.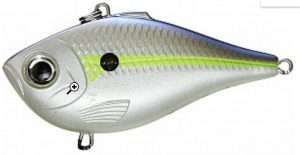 At first we fished with live shrimp but that didn't work so we switched to a Rapala Rippin Rap Lipless Crankbait. In my opinion it's the best lipless crankbait on the market today and the way it caught fish proved that my opinion is right. Our color choice was Helsinki Shad and we fished it in No. 7 size.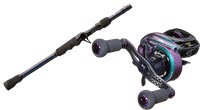 Our technique is familiar to any black bass angler — the yoyo. We'd make long cast onto a grass covered flat and let the lure settle down into the vegetation. Then we'd rip it up, out of the grass and reel fast. We repeated that all the way back to the boat.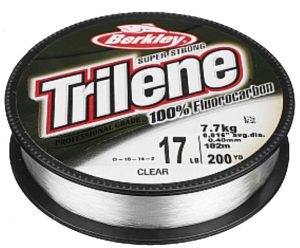 Because this is a treble hook lure we fished with an Abu Garcia "Ike" Delay Series Casting rod,  7 foot with a medium action. My reel was an Abu Garcia REVO Ike model, 8:1 gear ratio. The fast gears gave us the take-up speed we needed to move the lure quickly after we ripped it out of the grass.
We spooled our reels with Berkley Trilene 100% Fluorocarbon line all the way. Braid to a leader didn't give us the action we needed under the tough conditions. For whatever reason, with some lures you'll get a more natural presentation with all fluorocarbon.
Our catch was something like four or five fish in the 3-5 pound range.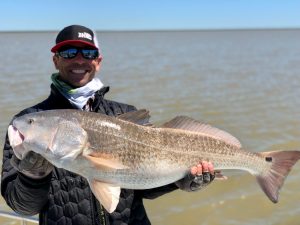 Bull Reds
Here's how you properly class redfish: When they're less than 12 inches they're called puppies, at 12-18 inches they're called reds and when they get bigger than that they're called bull reds. They're a popular fish in the region because they give you vicious strikes, a hard fight, they taste good and they are good for you. That's a complete package.
If you want bulls, you need to go south, down to where the Mississippi River dumps into the Gulf of Mexico. That's Venice, and it's the place to be for the best fishing.
The way you catch them is with a poppin' cork with a big cupped mouth and a rattle inside it. There's a loop on the bottom of the cork that you use to tie a 20-pound-test to and then you put a 1/4-ounce VMC Boxer Jig Head under the popper. Our main line was 20-pound-test Berkley 5X Braided Line.
We fished a 4-inch Berkley Ripple Shad, firetiger, on the jig head. Occasionally we switched to a Berkley Gulp! 3-inch Pogy.
Despite their size we used spinning tackle to catch them. A 7 foot, 6 inch medium heavy rod with a 30 size reel was perfect
The popper makes a lot of racket and splash on top which attracts the bulls and then they bite on the jig. It's a simple rig, really, but the results are awesome.
The city of New Orleans and the surrounding area is about as good as it gets if you want to add to your fishing bucket list. I highly recommend it to any angler. And, if you take the family along, there are plenty of other things to do as well. It really is a special place.
_____________________________________________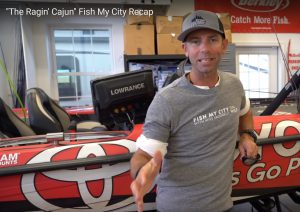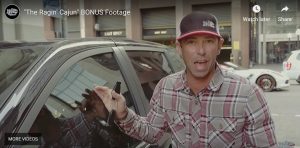 __________________________________________________________
Like Ike on Facebook,  and follow him on Instagram and Twitter, and subscribe to his YouTube channel to see all of Mike's comments and adventures.
Subscribe to Mike's YouTube channel, Going Ike,  to ensure you see every adventure video.
Return to Mike Iaconelli's website