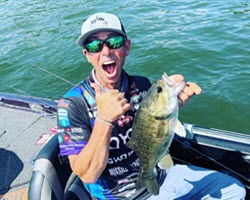 All of us love to buy and test new tackle, but in order to maximize your efficiency it's important to find lures that cover a lot of different situations. What would you say if I told you that there's one lure that's more versatile than the rest? No matter what month you're fishing, what the water clarity might be, or what kind of cover you're around, I have one lure that I think is more versatile than all the rest.

That lure is the soft plastic stickbait. You've probably seen them before. It's just a straight tail worm looking thing. There's to it, but even though it looks simple, it can be made to represent a wide variety of forage. You can also rig it multiple ways, so whether you're looking for a subtle quivering motion as it falls, an aimless glide, or a quick backward fall, there's a way to accomplish that goal.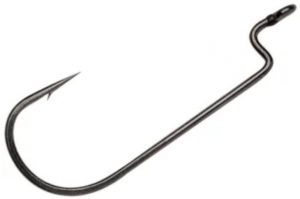 Even better, you can get all of that done with one bait, one hook and one weight.
My favorite soft stickbait for most of these situations is the Berkley General in the 5- or 6-inch size. I almost always rig It on a 4/0 VMC offset worm hook. So let's look at some of the ways that I utilize those tools.
The first way is best when I'm fishing in open water, with little or no cover around. It's called "Wacky Style." All that means is that the hook is directly in the middle of the lure. Take your thumb and finger and measure that midpoint and stick the hook through right there. When you cast it own, the fish will see it inchworming its way down, they'll rush over and suck it in. It's that easy – something you can utilize whether you're a top pro or a complete beginner.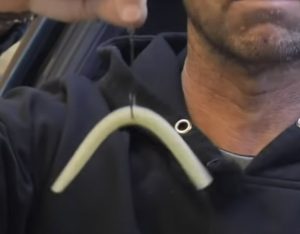 But what if there's some cover in your shallow water fishery, things like grass or logs or docks or lily pads? Bass love to hang around that stuff. That's where a weightless Texas Rig comes into play. Take that same hook and stick the point in the fat end about 1/8 of an inch, bring it out and then slide the stickbait up the shaft to the eyelet. Then reinsert the hook further back and rig it so the point is just barely protruding from the plastic. Rigging it this way maintains a lot of the same shimmy on the fall, but allows you to slip through covert better.
That's great, but it takes a long time to fall, and can get swept away by any current, so if you're fishing deeper a weightless rig might not be your best option. That's when I add the weight – a nail weight. It can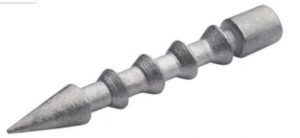 be a simple nail like you'd find at a hardware store or in your garage, or you can buy specialized fishing nails like the ones I get from VMC. I use the 1/8 ounce size the most because I can modify it on the fly to adjust the size. They're made of lead so I can even do it by hand.
When I want to make my Texas Rig heavier to penetrate deeper cover, I insert the nail as close to the head of my General as I can. When I want my wacky rig to fall faster, I insert it as close to the middle as possible.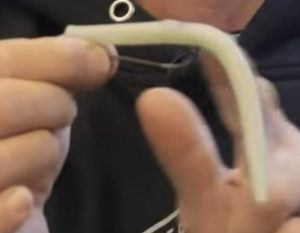 There's one other great rig you can utilize without adding any additional components. Imagine you have a dock or some overhanging branches and you want your lure to get back underneath. What if I told you that you could actually make this same rig accomplish that goal? It's actually quite simple. All you need to do is Texas Rig your stickbait, but instead of rigging it through the fat end, go in through the skinny end. Then you stick the nail in the fat end, opposite the hook. Now the lure will scoot away from you when you give it slack. It's really remarkable. Some anglers prefer to encase the entire weight inside the soft plastic, but I've found that leaving a little nub extended out can make a difference – especially on hard bottoms where it'll make a tapping sound.
There it is – one bait, one hook, one weight. It may not be enough to get you out on tour, but you'll be surprised at how many different situations these components cover, and how often they'll be your best option.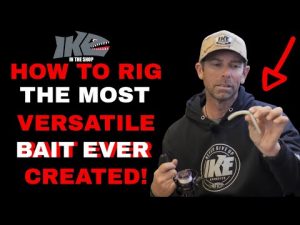 Like Ike on Facebook, and follow him on Instagram and TikTok for fishing and fun content.
Subscribe to Mike's YouTube channel, to ensure you see every adventure video. (Download the YouTube app on your phone and the videos will come to you automatically.)
Return to Mike Iaconelli's website