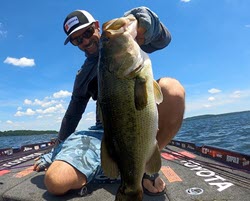 It's heating up throughout the country, and with summertime nearly here, bass are mostly post-spawn, even in much of the north. Normally I give you two monthly suggestions for the northern fisheries and two for the southern fisheries, but this time I'm not going to split it up. Wherever you live there are four iconic lures that dominate in June.

All four of these baits have similar characteristics: (1) they get a little deeper; (2) they're big and bulky to help fish recover from the rigors of spawning; and (3) they can help you cover water and locate fish that are on the move. Remember those rules and you'll have a head start on the process.
The first one is a deep-diving crankbait. In fact, June may be my favorite month for this class of lures as the bass move out to points and offshore ledges and humps.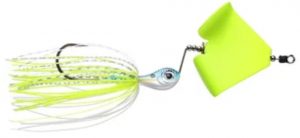 I like the Rapala DT Series, everything from the DT10 up to the DT20, but the DT14 is my absolute favorite. It very easily hits that 12- to 14-foot zone. I don't care where you live – from New York to Texas to the Carolinas – that zone is a killer. I also like the fact that the DT14, DT16, and DT20 have bigger bodies than the other lures in the group. That attracts big bites, and you can use them to cover lots of water, then slow down when you find the fish.

The next category is topwater. I know I said that one back in May, too, but now my choices are a little more specific. I'm less likely to use poppers and prop baits and walking baits, and more likely to use a big buzzbait or a big frog. That's especially true if I'm fishing around grass or other heavy cover. The Molix Lover SS buzzbait makes a lot of racket and calls bass from a distance. Then I switch to the frog when I get to matted vegetation. Here's a tip – when you're around those mats listen for the sound of the bluegills popping on the underside of the canopy. When you hear that noise, the bass are there, too, and a deftly presented frog will elicit some amazing strikes.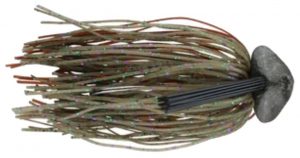 My third choice is a football jig. If you've watched any of my other videos, you know that I love jig fishing in general, but this one is a beast. I call it "Big Nasty." I don't trim the skirt because, again, I want to offer up a big meal. Toward that end, I'll put a big Chigger Craw or double tail grub on the back for bulk. If I'm starting to sound like a broken record, good! I want you to get the picture.
I fish three sizes of Missile Head Banger jigs: a ½ ounce in 5-10 feet of water; ¾ ounce, my favorite, in 10-20 feet; and 1 ounce when I'm deeper than 20 feet, especially down south. That big one-ouncer is a sleeper. Most people think it's just for rock, but I use it in just about every kind of cover. You can drag it and pause it when it hits the cover, but my favorite way to fish the football jig in June is to "stroke" it. After it hits the bottom, drag the jig until it hits something, then pop the rod violently upward and let the jig fall on a semi-slack line. The biggest bass I've ever caught in a tournament weighed 12-13 lbs. and it came stroking a jig in June. Oftentimes I'll find the fish with a crankbait and then mop up the stragglers with the jig.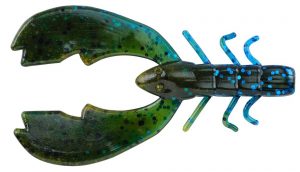 Last but not least, one lure that doesn't get talked about as much, especially north of the Mason-Dixon Line, is the big worm. I like it for the same reasons as the others – it's big, gets deep, and can help you cover water. My color choices are simple: green pumpkin, watermelon red, blue fleck and junebug. I do, however, use two different worms.
The first is the classic ribbon tail Power Worm in 10- or 12-inch sizes. I tend to Texas rig it with a ¼ to ½ ounce weight and a big 6/0 or 7/0 VMC hook.

It throws off a ton of water and excels in heavy cover and stained to dirty water. In sparser cover or clearer water, however, I like the good old Berkley Bottom Hopper straight tail. This isn't the 4- or 5-inch model, though. It's the 7-inch "Fatty." I rig it on a VMC Rugby Head – 3/8, ½ or even ¾ ounce – and when the jig is on the bottom the tail stands straight up, calling the fish. It's great around shell beds and gravel and rock transitions.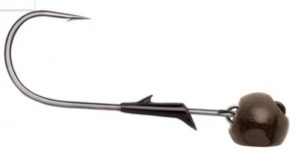 Remember the three basic rules – bigger, deeper, and able to cover water – when choosing your June baits, and I promise that this is one of the best times of year to catch big fish and lots of them.
_________________________________________________________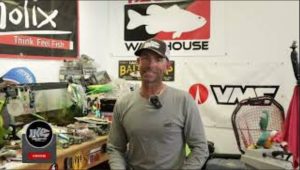 Like Ike on Facebook, and follow him on Instagram and TikTok for fishing and fun content.
Subscribe to Mike's YouTube channel, to ensure you see every adventure video. (Download the YouTube app on your phone and the videos will come to you automatically.)
Return to Mike Iaconelli's website