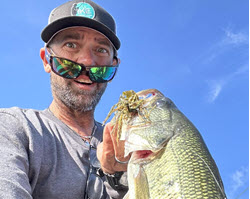 I consider September to be the start of fall fishing patterns and behavior. Whether you're in New York or Florida, California or Ohio, this is the time of year when we start to get the first night or two of colder weather, and the first week or so of temperature drops. Even if it's just one or two degrees, combined with the fact that the days are shorter, it cues the fish that fall has begun.
The changes spur the bass to start moving from where they spent the summer to where they're going to feed heavily in the fall. They're opportunistic, so they'll still eat crawfish and worms and frogs, but this is really the time when their focus turns to baitfish. That carries over to the lures I like.
I'll give you four choices, two for the Mason-Dixon Line north, and two to the south, although they all really work in both places. For the first time ever, my two choices for the north happen to be from the same category: jerkbaits. I like one hard jerkbait and one soft jerkbait for varying situations.

The hard jerkbait is usually something like the Rapala Mavrik. These fish are transient so I need something that'll cover a lot of water and make the fish show themselves. I choose colors like white and pearl and silver that replicate a wide range of baitfish.
Of course there are times in September when a hard jerkbait is not

feasible. Maybe you're fishing a flat where the weeds come up close to the surface, or under docks, or around standing timber. That's when I switch to a fluke-style lure like the Berkley Powerbait Jerk Shad. It enables me to Texas Rig it with a 3/0 to 5/0 VMC Heavy Duty offset worm hook. I can still cover tons of water and make it look erratic like a fleeing baitfish, but I have the ability to put it in some tight spots.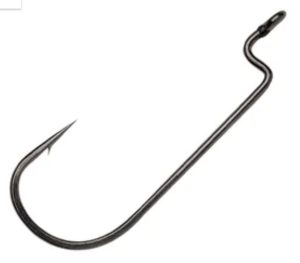 Let's move on to numbers three and four, which excel in the southern part of the country. If you know me, you probably suspected that I'd have a crankbait in the mix. Again, it's something that allows me to cover water, imitate baitfish, and trigger a reaction strike through deflection.

In June, July and August, the bass were deep, so I used crankbaits like a DT14, DT16 and DT20 to reach those fish. Now, as the bait and the bass move shallower, I like the DT6, DT8 and DT10. The 8 and 10 are particularly key players in September. They work hard to find the fish for me. Of course I'm getting away from patterns that imitate crawfish and other forage and switching to true baitfish patterns. Some of my favorite colors are Disco Shad, Blueback Herring and Penguin.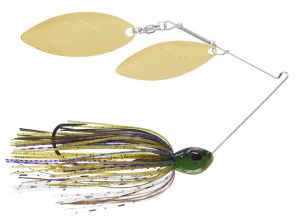 My fourth choice, especially in the south, is a good old-fashioned spinnerbait. I have nothing against a bladed jig – it's still a great lure – but at this time of year the spinnerbait often trumps it. I think it does a better job of covering water and imitating schools of baitfish. It's almost like a mini Alabama Rig. When those two willow blades work in unison through the water it looks like a little school of shad, alewives or minnows.
There are at least three different ways to fish that spinnerbait. In clearer water, I tend to burn it on the surface. In stained water, I'll run it through the middle of the water column with occasional jerks and pauses. If the fish are holding closer to the bottom, I'll slow roll it, letting it sink all the way down and then crawling it back. Sometimes the strikes can be vicious.
Those are four of my top choices for September. Remember to remain focused on baitfish movement and transition areas – the bass will be right there with them!
____________________________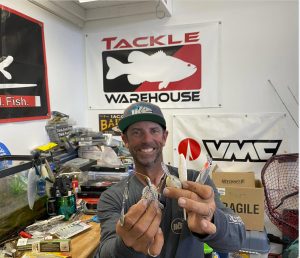 Like Ike on Facebook, and follow him on Instagram and TikTok for fishing and fun content.
Subscribe to Mike's YouTube channel, to ensure you see every adventure video. (Download the YouTube app on your phone and the videos will come to you automatically.)
Return to Mike Iaconelli's website