Now, when I think about spring bass fishing I'm thinking about the prespawn, the spawn and the postspawn.  Obviously, that's a very different bite from one stage in the cycle of a bass' life to another but when it comes to color the best one is exactly the same.
And that color is a combo of red and orange!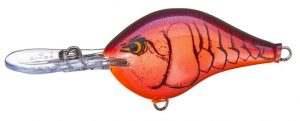 We'll start by talking about hard baits first. It doesn't matter what kind of bait you're throwing it has to be a combo of red and orange. The thing is that as the spring progresses and everything starts to warm up the crayfish start to move around. And, their primary color is —you guessed it—red and orange.
That's pretty much all over the country as near as I can tell. I don't really know why that happens but it does. I've always thought that given the different conditions all over the country there would be something different about them, especially when it comes to color. There isn't, though. It's always the same.
If you want to get an idea of the specific color I'm talking about, check out a Rapala DT10 in my Ike's Demon Custom Ink color. It has the perfect combination of red and orange and it is detailed with black accents.
The same basic color—although it may be called something different—is available in vibrating jigs and spinnerbaits. Really, if you look around just about every bait made can be ordered in my favorite spring color.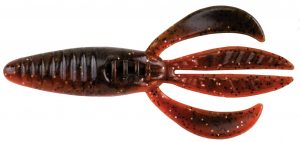 The primary reason for the popularity of this color in the spring is that it imitates spring crayfish. But there's another reason, too. There's a lot of rain in the spring. The water isn't as clear as you'd like it to be most of the time. So, a red and orange combination has high visibility most of the time, and it's a visual attractor, too. It brings out the predator instinct in bass. We all know that a bait that does that is one we should have tied on our rod.
Another category of lures that I want to mention briefly is jigs and soft plastics. The reasons for my color choice are exactly the same. There are no changes. One of my favorites is a Berkley Powerbait Pit Boss in Skeet's Hot Craw. It's perfect.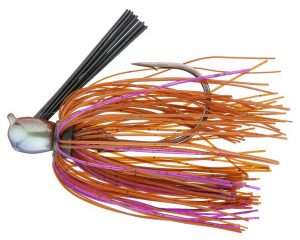 Another bait I like is the Missile Baits Ike's Mini Flip Flipping Jig Mini Flip. There are two or three colors that are perfect spring colors, too. Pick the one you like the best.
If you don't have all these baits and colors, do not despair. You can still make what you do have into the right color. Take a bottle of Spike-It Dip-N-Glow dye, dip your lure into it and you'll be good to go. I do it all the time with lures that are colored dark, like green pumpkin. They have three dyes that'll get it done—Fire Red, Hot Pink and Methiolate. They all look a little different on plastic depending on its consistency and basic color. Try different colored dyes before you make a final decision.
Throw the right color this spring. It'll make a huge difference in how many bites you get.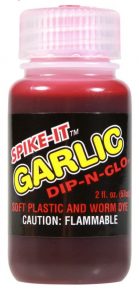 _____________________________________________________________________________________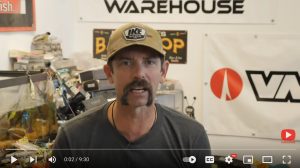 Like Ike on Facebook, and follow him on Instagram and TikTok for fishing and fun content.
Subscribe to Mike's YouTube channel, to ensure you see every adventure video. (Download the YouTube app on your phone and the videos will come to you automatically.)
Return to Mike Iaconelli's website