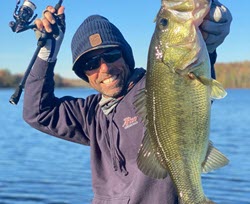 Is there anything more challenging than cold muddy water? I don't think so, but that doesn't mean you can't catch a few. You just have to approach things a little differently.
When it's cold and muddy the fish have to use their senses, just like when the water's clear — vibration, sound, scent and sight. All those senses are important but the one that's not talked about enough is sight. It's like anglers think that the fish are blind in muddy water so there's no reason to take that into consideration. Well, they aren't blind. They just need a little help from us to see what they're after. We're going to give them that help by selecting the right color.
I think of cold muddy colors in terms of a color palette because there really isn't a specific color that can be named to help them see. My three color palettes, in the order I use them, are …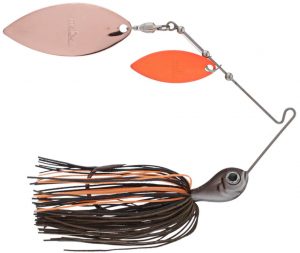 My first favorite is orange or red, or a combination of the two. Orange and red really pop! If you don't believe me, do some research on the winning lures from professional tournaments under cold muddy water conditions. You'll notice that almost all of them have some orange or red in them. It might be a lot, or it might be just a little. But, it's always there.
An example of what I'm talking about is the Molix Venator Spinnerbait in a color called Ike's Mud Vein. I designed it specifically for cold muddy water. It's got some orange/red in the skirt and one of the blades is colored to match.
Several Rapala lures are colored similarly. The Rippin Rap Lipless Crankbait in red crawdad, any Shad Rap crankbait with an orange belly and my Ike's Custom Ink DT6 in Ike's Demon are all in that class.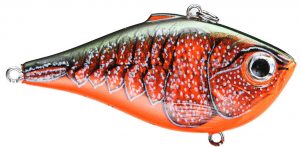 My second favorite color palette is black. There's nothing that makes a stronger or more visible contrast in muddy water, nothing.
My favorite lures in black are the Missile Jigs Ike's Mini Flip Flipping Jig in a color they call Bruiser. I usually add a Berkley Powerbait Maxscent Power Chunk in black, although I do sometimes cut it down a little bit. And, it's hard to beat a Berkley The General Worm in black.
When the water gets cold and muddy the fish often tuck in tight to cover. The best way to get a bait to them is to put it right on their nose. And, there's nothing better to do that with than a Mini Flip Jig or The General.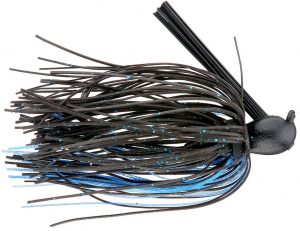 My third favorite color palette is chartreuse. This color has a thousands variations but at their core they're all the same. My favorite versions of this color are in Molix spinnerbaits. The Water Slash and the Venator have a color called Ike's Neon Charmer that's perfect. Both of these spinnerbaits come in several blade combinations. Pick the one that you like the best, but I'd keep in mind that vibration and thump helps in cold muddy water so it's hard to go wrong with a Colorado blade.

If you don't have the color you need, just take a Spike It Dip-N-Glo Marker and add whatever color you want to your bait. They do a super job and they're inexpensive.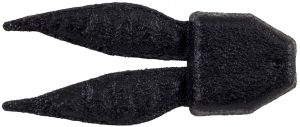 The next time you launch your boat don't curse the water just because it's cold and muddy. All you need to do is fish with the right color and you'll be good to go.
________________________________________________________________________________________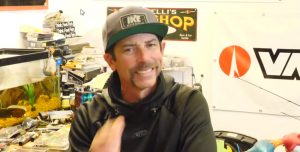 _________________________________________________________________________________________
Like Ike on Facebook, and follow him on Instagram and TikTok for fishing and fun content.
Subscribe to Mike's YouTube channel, to ensure you see every adventure video. (Download the YouTube app on your phone and the videos will come to you automatically.)
Return to Mike Iaconelli's website