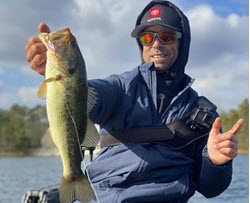 OK, so the water's cold and the air is even colder. I don't care. I want to go fishing. And, I want to catch some bass so I'm going to break out my jerkbait box. They're one of my go-to baits for right now. But, I don't carry just one size, shape or type. No, I carry a whole collection of them.
The differences between them might be subtle, but they're important. Let me say it again: Subtle differences are important in cold water. Don't forget that! I carry at least three different ones for three different sets of conditions.

This is a bait that's at its best during a warming trend or when the water isn't all that cold. It has a short body, flat sides and most important of all it suspends nose up which is exactly what you want when it's not all that miserable outside.
It's 3-1/2 inches long and weighs 3/8-ounce. It'll dive between 3 and 4 feet. And, it comes in at least 21 colors.

This one is at its best on a cold, miserable day. I'm talking about the nastiest day of the winter. It has a longer body and it suspends the exact opposite way of a Shadow Rap Shad — nose down. If you look around, you'll see that's what baitfish do during winter cold spells.
The Shadow Rap Shad is 4-1/4 inches long and weighs 7/16-ounce. It'll dive to between 2 and 4 feet and comes in at least 20 colors.

This bait has the least action of any of them. It's designed for water that's 40 degrees or even colder, and for days that are pretty much average wintertime days. It suspends perfectly level in the water column.
This bad-boy comes in three sizes between 3-1/8 inches and 4-3/4 inches and they weigh between 1/4 ounce and 7/16 ounces. Depending on which size you're throwing they'll dive to between 4 feet and 8 feet. They come in at least 15 colors.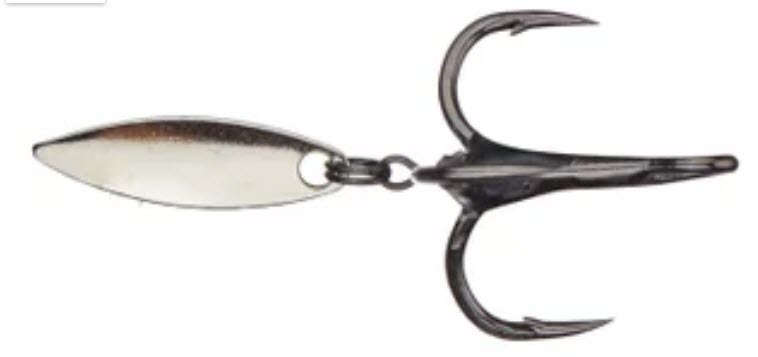 Now that we have the lures we need it's time to talk a little about modifying them with different hooks. That's the quickest and simplest way to do it.  If you do this right, you can make any bait go nose up, nose down, do a slow float or a slow sink.
In general, bigger and heavier hooks make a bait sink whereas smaller and lighter hooks make a bait float. Change all the hooks and the attitude will remain the same. If you change just one hook, in the front or in the back you can make a bait go nose up or down.
Sometimes you'll want to add a little flash and vibration to any of these jerkbaits. One of the best ways to do that is to swap out the factory hooks with a VMC Bladed Hybrid Treble Short 1X Hook. I mostly put one on the belly but if I'm getting short strikes or having trouble setting the hook I'll move it to the back.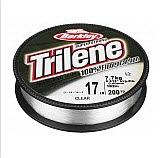 Now, line is critical with suspending jerkbaits. That's because it affects the action of the lure. When I want my bait to run a little deeper and maybe sink a bit I go with fluorocarbon. My preference is for lighter test weights, something between 6 and 12-pound-test is where I'm at. My fluorocarbon is always
When I want my lure to run a little higher or float up slowly I switch to monofilament, and in heavier test weights. Anywhere between 8 and 20-pound-test will get me what I want most of the time. My monofilament is always Berkley Trilene Sensation Professional Grade.
I spool my line on a slower, lower gear ratio reel. On the high end I go with a 6.6:1 ratio. On the low end I'll drop all the way down to a 5:1 ratio. My favorite is an Abu Garcia REVO IKE Casting Reel with a 6.6:1 gear ratio.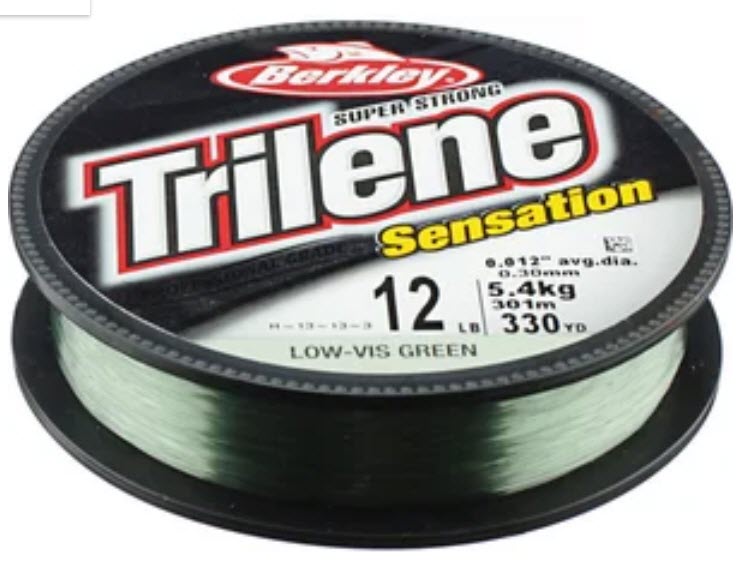 The lower gear ratio is super important. You want something that helps you make a steady cadence when that's needed and, most important of all, it'll help you slow down your presentation. That is really important when the water's cold.
And you want a rod that's soft with a parabolic bend for your jerkbaits. I designed a series of rods for Abu Garcia just like that, the IKE Delay Series Casting Rods. I like the 6 foot, 8 inch medium action model. But — here's the thing now, pay attention — you need one that's short enough so that you don't slap the water with the tip as you twitch your bait along. Pick the length that fits your height.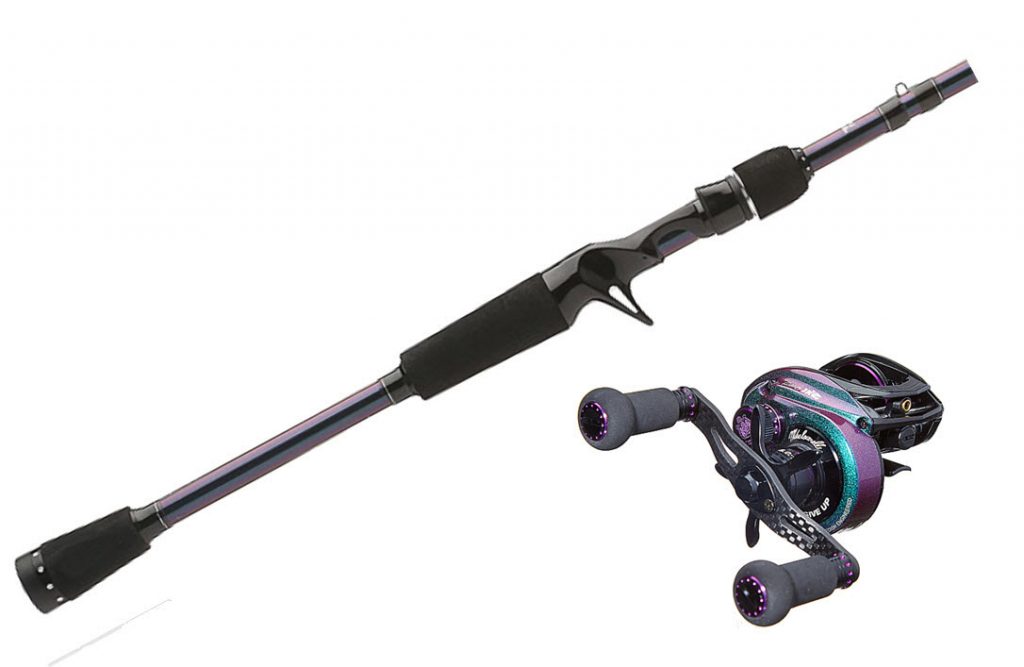 The last thing we need to think about is lure color. I want soft, muted colors when the water's cold. We'll talk more about that before the winter's over.
Make sure you give jerkbaits a try this winter. Overall, they're some of the most effective lures you can show a bass in the winter.
---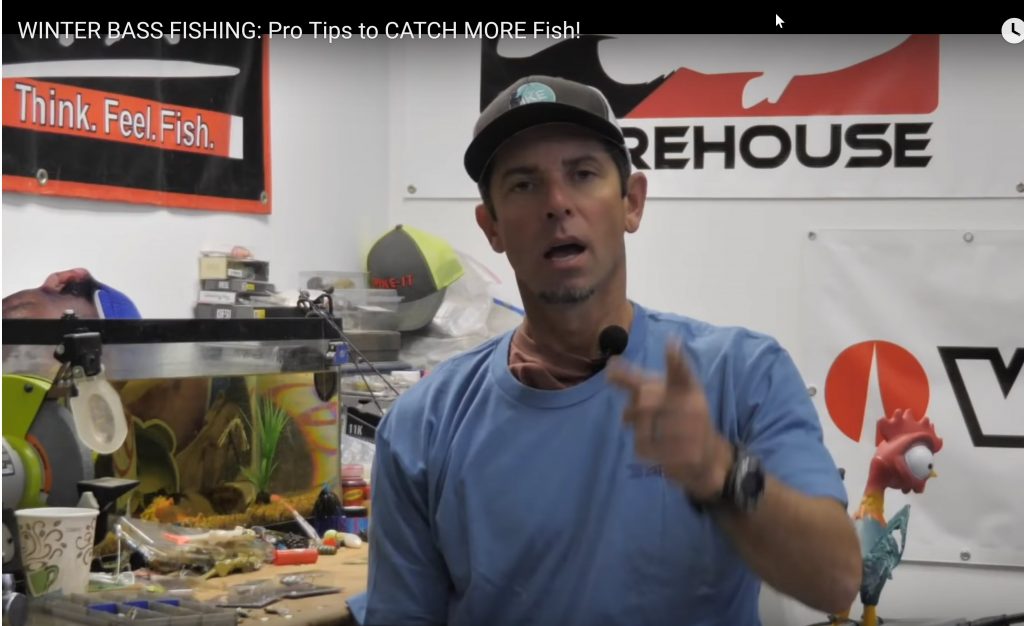 ---
Like Ike on Facebook, and follow him on Instagram for fishing and fun content.
Subscribe to Mike's YouTube channel, Going Ike, to ensure you see every adventure video.
Return to Mike Iaconelli's website